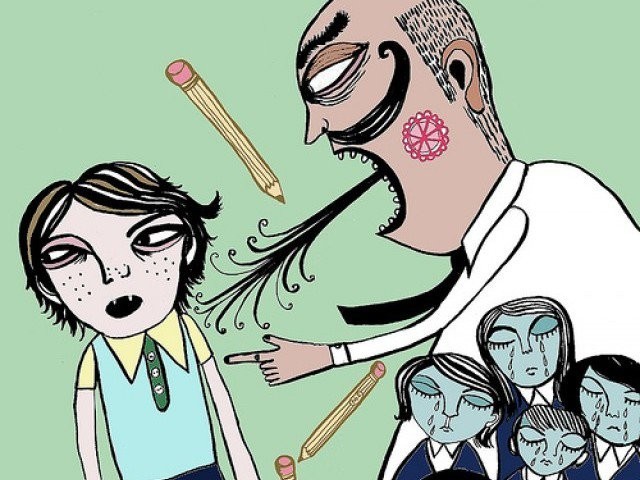 When I joined my high school, my fluency in Urdu sucked. My accent, vocabulary and my pronunciation of the language was so bad that when it was my turn to recite anything, the whole class would burst out laughing. My teacher never said anything to me and only corrected me where I was wrong. He would smile and tell me to go on. On some occasions, he would make sure I was the one who read out loud. Never once did I ever feel threatened or discouraged. Over the period of two years, my Urdu improved and my vocabulary got so much better ...
Read Full Post
"Jealousy in romance is like salt in food. A little can enhance the savour, but too much can spoil the pleasure and, under certain circumstances can be life threatening." – Maya Angelou I am jealous of my wife, why? I ask this of myself ever so often but am left without a satisfactory answer. She is a pretty woman but I am pleasant looking too. She is educated but I am academically accomplished too. She is well-liked but I am socially popular too. She is professionally successful but I am good at my job too. Then why is it that I am ...
Read Full Post
There is a common myth about sexual abuse. Many people believe that boys cannot be abused and even if they are, they argue that sexual abuse is less harmful to boys than to girls. This myth also implies that boys and men cannot be sexually abused because they are better able to protect themselves. Men are not considered vulnerable – psychically or emotionally. However, one must understand that boys are not men; they are mere children who are as defenceless as girls and can too be weak whence trying to protect themselves against predators. According to the Rozan Annual Report 2011-12 2,303 children were abused ...
Read Full Post
I recently came across an online movement called 'Dark is Beautiful', a campaign that has drawn attention towards the unjust effects of skin colour discrimination in India. The campaign features famous Indian actress Nandita Das who has urged women to throw out their fairness creams and abandon the belief that dark skin is ugly.  I was quite surprised to find that Nandita is perhaps the only actress to have resolutely decided to keep her dusky skin tone, despite the demands of the ruthless entertainment industry where there is an explicit preference for light skinned actors. The same stands true about Pakistani society ...
Read Full Post