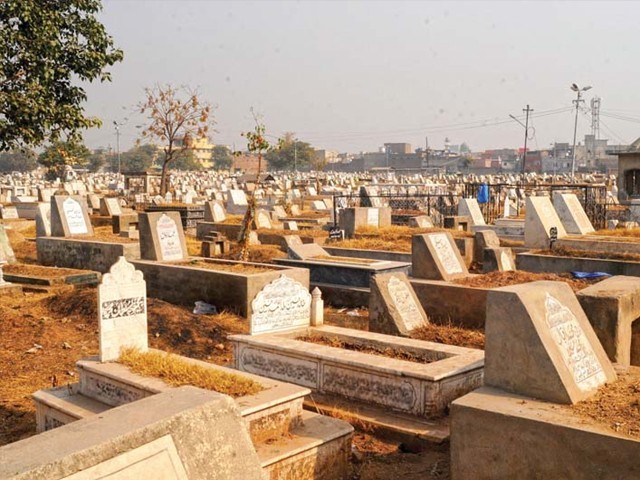 Dear reader, you may recall my earlier piece where I detail my father's catastrophic stroke. Dad made it home after a roller coaster of a hospital stay. He was on 24/7 nursing support for almost five weeks at home, and he needed that because half of his body was paralysed, while the other functional half tended to revolt or defy logic. For a strongly independent person to become completely dependent on home healthcare, a feeding tube and a urinary catheter, almost overnight, was understandably not easy for him. And yet, he seemed to be slowly but surely improving, and his neurologist ...
Read Full Post
He picked up his notebook, and he saw that it was filled with equidistant dots, page after page. . . . . . . . . . . . . . . . . . . . . . . . . . . . . . . . . . . . . . . . . . . . . . . . . . . . . . . . . . . . . . . . . . . . . . . . . . . . . . . . . . . . . ...
Read Full Post
Ernest Hemingway died by scratching an itch on the back of his head with the bullet of a shotgun that left a hole in his cranium. That always intrigued her in some odd way. "It takes courage," she would say, "to do something that irrational." "It's cowardice," I'd say and she'd give me a look that showed that she respected what I'd said, but was sure that I was wrong. We were too young at the time to understand anything Hemingway had to offer. His voyage through life was sort of mystical to her, but to me he was just another ...
Read Full Post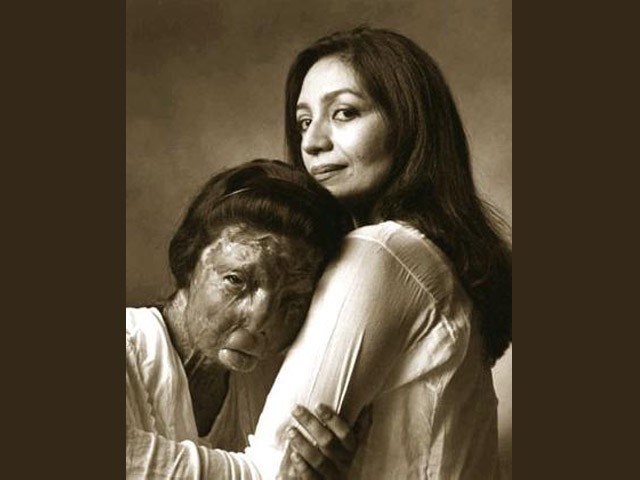 Strange are the ways of God, Strange is the help He provides, I love you to the moon and beyond, There aren't many places to hide! The sky above heads be a witness, When helpless were helped by a helpless, The amount of effort that it took me, How shall I put in words? I feel restless! The shadow over Napier road, Karachi, Of a once-scarred moon needing justice, Will bring back the grace and enlighten, This painful dichotomy of success! This too shall pass and so quickly I recall, I took you to Italy, Five years young and your mother, Recovering from hell and so swiftly. In 12 years with 39 surgeries, A breadwinner with burnt-flesh hungry, By lack of equality in our system, Then gave ...
Read Full Post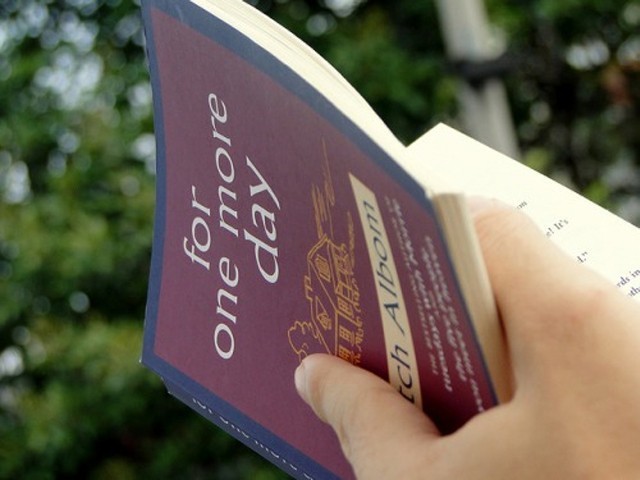 During one of my jaunts to a local bookstore, I spotted bestselling author, Mitch Albom's philosophical novel "For One More Day" and wondered how I had missed it before. Having read two of his previous novels "Tuesdays with Morrie" and "The Five People You Meet in Heaven", I had become a fan of his mortality themed writing. This novel is written in a similar fashion as "The Five People You Meet in Heaven" except that the main focus of the book is on the protagonist's mother. It is a griping tale of family secrets and hidden truths that are carefully veiled beneath a prudently ...
Read Full Post
This piece is a work of fiction. Any resemblance to real persons, living or dead, is purely coincidental. She was backstage, about to start her show depicting her ideas to the audience. To benefit millions of listeners, the director had claimed whilst widening his hands, fitting the million in a pocket of air. Suddenly, the assistant event manager ran to her with a tension that was coming out of its disguise. "Please enter exactly after five seconds." "Okay." She looked at her watch and time looked back, scanning her without moving. She began to sweat, waiting for it to budge. Just as a small smile climbed down time's lips, ...
Read Full Post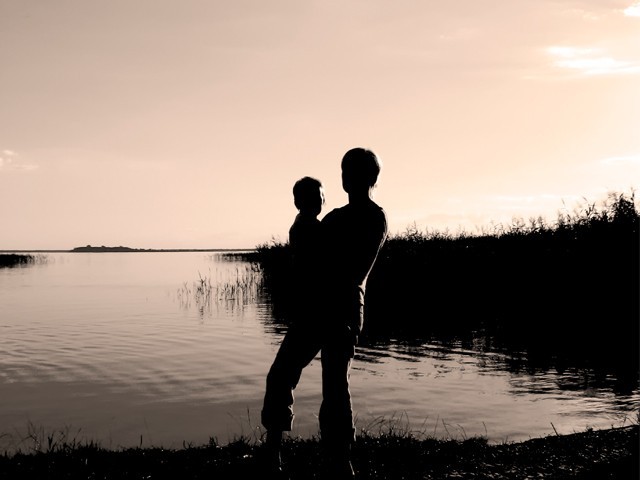 People ask me how I feel. Do I feel honoured? Do I feel pride to have given birth to a hero? I would take off my clothes, if you could see the pain that grips my breast. My son died. 17 years and three months 12 days he lived. Add more! Add my nine months of labour; my pain for his life. Consider that night when I delivered him to this cesspool of a world. Where grass is green and the leaves turn brown, but men… huh! Men have been robbed of their old age. And you ask about pride? That the very last thing ...
Read Full Post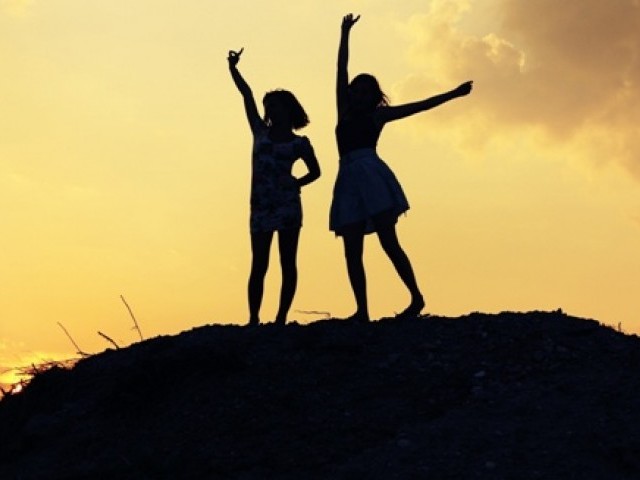 I am sitting here thinking of what I want to say, But it just won't come out so I found another way. Though I am writing out my thoughts, but you'll never really know, Everything you meant to me, that I couldn't really show. In all the ways you have changed my life, I can't ever tell, Upon me, it looked like, you had cast a magic spell. The way you calmed my angry moods, You showed me love when I was blue. For all those gruesome times in which you assisted me, For all the confidence and optimism you poured in me. I can never express enough gratitude, For helping ...
Read Full Post
How do people cope with death and loss of a loved one? Dumbledore's response to this, 'To the well organised mind, death is but the next great adventure,' This was interesting because truly, how people cope with death does appear to depend largely on the mind of the person (or persons) involved.  More specifically it depends on the individual's answer to the question; which is the final frontier, life after death, or the act of dying itself? In other words, does life go on after dying, or does it all end with death itself. Tina may not have succumbed to her disease had ...
Read Full Post