Producer turned director Tabrez Noorani, who has worked on internationally acclaimed movies such as Slumdog Millionaire (2008) and Life of Pi (2012), has returned to tinsel-town with a bang. The subject Noorani has gone with for his directorial debut, Love Sonia, is quite a sensitive one – human trafficking and the global sex trade. With more than 12 million views, the trailer for this project became an instant hit among film gurus and moviegoers, who applauded the film for highlighting the plight of women smuggled for sexual exploitation, particularly in light of the current conversation regarding women's rights in ...
Read Full Post
Welcome back to Los Angeles (LA). The year is 2049 and LA is as grey, rainy and full of neon as it was some 30 years back. The whole landscape might have evolved, but there is no mistaking the fact that this is the same world that cinephiles fell in love with from the Blade Runner. The official trailer of Blade Runner 2049 has recently dropped and the moody and atmospheric world building is exceedingly reminiscent of its predecessor, the original 1982 Ridley Scott's cult classic which was based on Philip Kindred Dick's 1968 short story Do Androids Dream of Electric Sheep? It's not just the visuals; the plot ...
Read Full Post
The plane landed a few minutes after we arrived. We were both elated to see Ryna and Omer. Ryna was sporting a new layered hairdo. "Annie baji took me to her hairdresser friend," Ryna told her Daddy. Noorul Ain, also known as Annie baji by Ryna, was her role model. She was the 24-year-old daughter of one of ammi ji's neighbours in Los Angeles (LA). "Well it does suit you," I told her, looking at her admiringly. Ryna loved compliments. Ali got busy quizzing Omer about whether he had finished the book report due the following week. Ryna was bursting with excitement over Annie's upcoming wedding in June at dinner later that ...
Read Full Post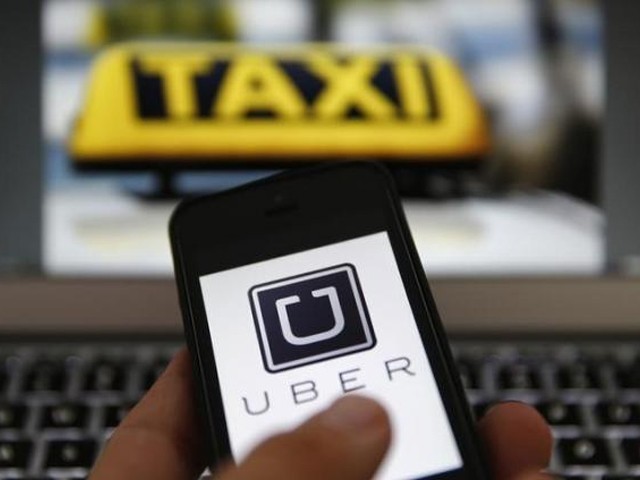 Uber, a company worth around $50 billion has decided to launch its operations in Pakistan – wonderful news for our developing nation, is it not? Well, in actuality, not really. Uber is a controversial private taxi service currently based in over 60 countries, and is notorious for the numerous legal, safety, regulatory as well as privacy issues it faces. Before I expand on these risks and issues, let me first brief the readers on what Uber is and how it operates. Uber is a web-based service through which you can ask strangers in your vicinity to arrive at your destination and give you a ...
Read Full Post
"If you ever had to adopt a baby, then whom would you settle for?" This was the question I posed to myself recently. Not because I had to nor did I want to adopt a child. I have two of my own (biological ones, so my wife tells me), and they are more than a handful. It all happened one fine morning in Karachi while I was working in the ER. A young couple had brought a two-day-old baby girl to me. The ER triages slip stated, 'baby adopted' as the reason for coming to the ER. I had never come across ...
Read Full Post
I remember the first time we met. I listened to the wheels of her walker rolling down the old carpet of her 1970s redwood bungalow and, moments later, rounding the corner was a spiffy 92-year-old woman who stood up straight, scanned the room like a curious little bunny rabbit, and settled on the new guy, "And you must be Gregor." She said it with the most delightfully lilting Viennese accent I had ever heard. It was love at first sentence, something I never thought existed. I was 32 at the time, and an actor. A friend convinced me to interview for a ...
Read Full Post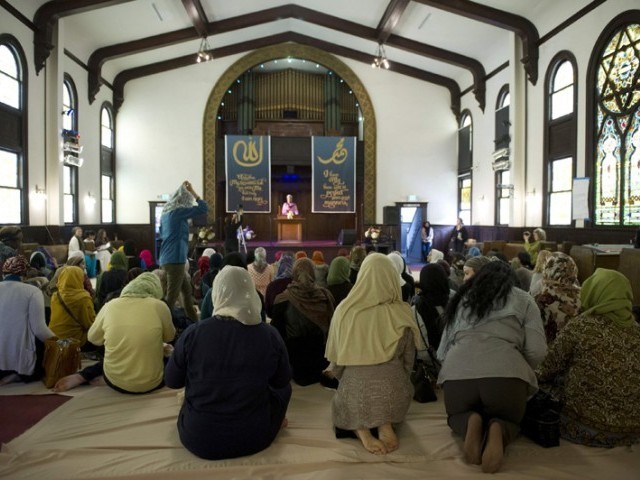 January 30, 2015, was a defining day for Muslim women in the United States. Close to 150 women gathered at the Interfaith Pico-Union Project, in Los Angeles, at a mosque to offer their Friday prayers. However, that wasn't the unique aspect. What was unique was that while there are many mosques in the US which accommodate women, this particular mosque was built just for them. For the first time in the US, we were introduced to the idea of a females-only mosque, which is managed and administered by women alone. After the prayers were offered, the women gathered around the khateeba (one who delivers sermons) who ...
Read Full Post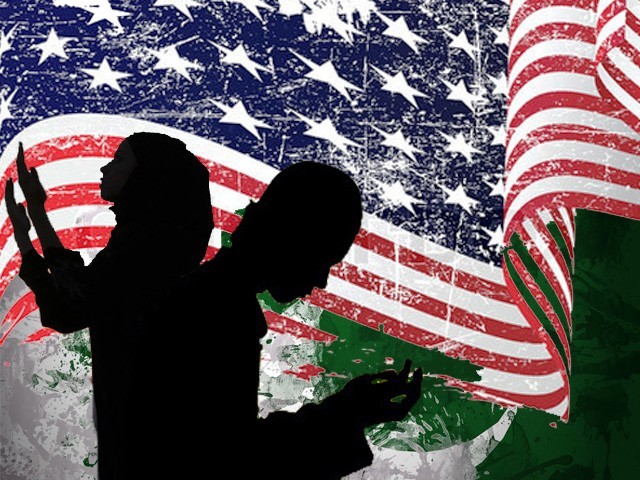 The most awaited Islamic month, Ramazan, is here. Muslims around the globe observe this month in their own, unique way. In Pakistan, people are usually busy buying groceries, making regular trips to the tailors to get their Eid outfits stitched, setting up their houses, planning iftar parties and praying – all in that order. Ramazan in the United States is celebrated differently, however. Muslims try to change their timings and cut down their work shifts so that they stay fresh for taraweeh prayers and late night qayaam. As an American Muslim, it is a great test to stay patient while fasting and dealing with ...
Read Full Post
"I feel like five million dollars!" Sofia Vergara's red carpet comment at the Golden Globes updated the million-dollar phrase to today's currency values. Clad in her signature form-fitting, mermaid style strapless gown (this time by Vera Wang), with massive Harry Winston diamond cuffs on her wrist, she was a sight to behold. Mature glamazon Helen Mirren, trendy as ever, sported no less than five trends listed below, while wildchild-turned-crusader Angelina Jolie surprised many with an elegant old Hollywood look. Here are some red carpet trends and other memorable moments: Gowns Lengths: Typically floor-length and trailing. Colours: Ranged from pale champagne, metallic gold, teal, and ...
Read Full Post
Battle: Los Angeles is a film that won't confuse you with plot twists and multi-dimensional characters.  The 1 hour 56 minute film is a straight-up, military-oriented, alien invasion film powered by the basics: tension and heroics. It may not be an original concept, but director Jonathan Liebesman (Texas chainsaw massacre: The beginning) and writer Christopher Bertolini (The General's Daughter) put together a film that is a thrilling ride. The plot Alien beings have invaded major cities across the globe. Only this time, the battle field is Los Angeles. A squad of marines is busy evacuating civilians from Los Angeles, which the military is about to nuke. There are ...
Read Full Post