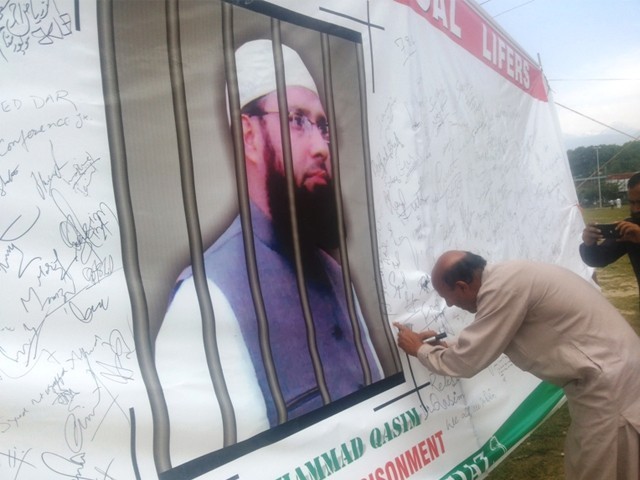 A few days ago, I celebrated my 19th birthday without my parents. No, I am not an orphan. But the conflict in Indian-occupied Kashmir (IoK) has ensured I live like one.  I was born in Srinagar. My father, Dr Ashiq Hussain Faktoo, spent nine years in prison before I was born. He was briefly released and then arrested within months of my birth. It has now been 19 years that I have not seen him under the open sky. He is one of Kashmir's longest-serving political prisoners, having languished in jail for 25 years now. Sometimes I want to tear the prison down and carry ...
Read Full Post
This boy. He has refused to grow up. He is still stuck in the 80s in that small village of central Punjab. There. He is five and stubborn, still sitting on one of the two identical stones dug at the base of the haveli's gigantic wooden gate's posts. He seems to have become one with the stone. In 30 years, he has not moved; he has become immovable like the neem tree (Indian lilac) in the courtyard of the haveli. His Baba left this morning for Gilgit to join his unit there after a month-long leave. He saw him leaving in ...
Read Full Post
October, starring Varun Dhawan, Banita Sandhu and Gitanjali Rao, is not your clichéd love story, as the trailer highlights; it's more along the lines of a story about love itself. We'd only be able to tell what exactly the story is once the movie is out, however, the trailer does manage to set the mood and theme of the movie and what viewers should expect from it. The movie will not be akin to Bollywood movies that include a boy, a girl and a love story entwining their faith. Dhawan plays an employee of a hotel, probably a five-star hotel, aspiring ...
Read Full Post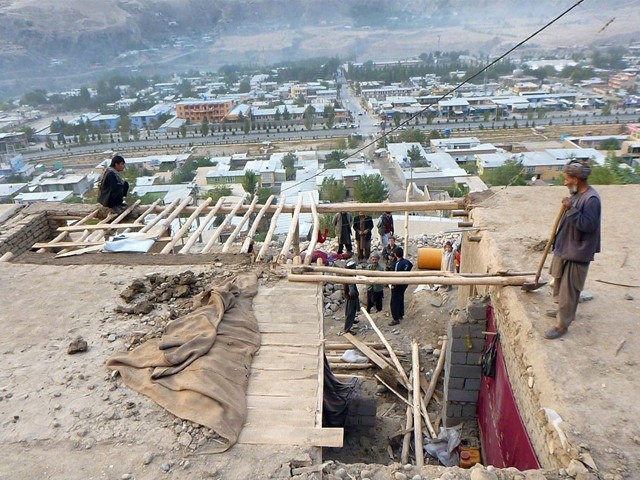 If you knew the world would soon end, And we both would perish, When this moment is spent, This jiffy would die and with it, Our spirits would burn and fly! Would you care, my love, to dance with me, When we have time to dance, To the end of the sky? Let's dance, my love, Before dreams are lost, And longing is rusted, In our hearts and eyes, For the dead dance not, Nor ashes cry! Before the lights are out, And the doors are closed, Wild hearts are muted, No more they pine and sigh. Here! Before the world ends, Dance with me, my love! Dance to the end of the sky! Or would you not ...
Read Full Post