What happens when you announce a film with the leading lady of the Pakistani film industry, who has also recently been honoured with a Tamgha-e-Imtiaz? Expectations are bound to skyrocket. With a comparatively newer cast alongside box office superstar Mehwish Hayat, Wajahat Rauf's latest film Chhalawa released yesterday. Azfar Rehman will be seen playing a leading role for the first time here; he was last seen on the silver screen alongside Hayat in Punjab Nahi Jaungi in an extended cameo. Will Rehman be able to make it big with Chhalawa? Can Hayat carry an entire movie on her shoulders? Let's find ...
Read Full Post
Rightly considered one of the most anticipated Pakistani movies of 2019, Baaji's trailer was unveiled yesterday to largely positive reviews. Saqib Malik's directorial debut, the first few seconds of the trailer show the film to be a cross between genres as we see drama, action, comedy, revenge and even murder. The cast includes the ever-glamorous Meera, who shares the screen with model-turned-actor Amna Ilyas. Other primary actors include Osman Khalid Butt, Mohsin Abbas Haider, Ali Kazmi, Nayyar Ejaz, and Nisho Begum. Baaji is about an aging former movie star trying her best to keep pace with younger, emerging talent that ...
Read Full Post
Azfar Jafri is one of those Pakistani directors who seems to love experimenting. He started with Siyaah (a horror film), then Janaan (a love story) and then Parchi (a comedy-crime film). All of these films had drastically different genres. Now, Jafri brings us Sherdil, which focuses on yet another genre – an action film focusing on fighting for the sake of the country. The trailer of Sherdil released just last week and is already receiving mixed responses from the viewers. Sherdil is about the lives of people associated with the Pakistan Air Force (PAF). The film features Mikaal Zulfiqar, who is playing the ...
Read Full Post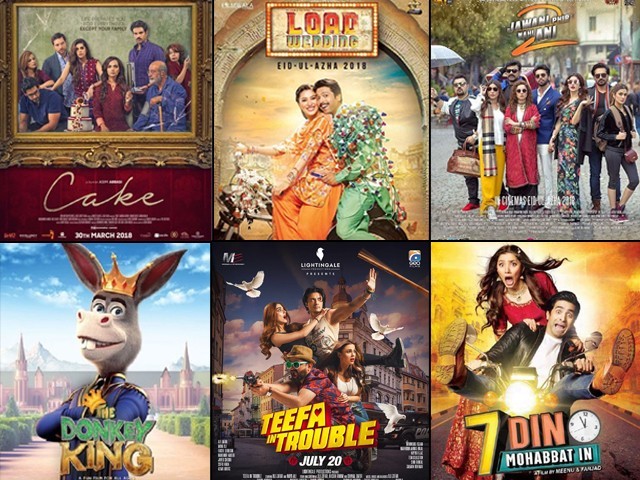 The year is almost over, and there is no doubt the 'revival' of Pakistani cinema continued in 2018. It would even be fair to say the so-called revival phase is over and the industry has stabilised to a degree. It should only go up from here, as our filmmakers have now understood the basic needs of the modern cinema going audience. While production values, music and the film treatments have significantly improved, the stories remain the weak link. However, this is a problem with most large-scale films, even across the border. Yes, there are still some black sheep insisting ...
Read Full Post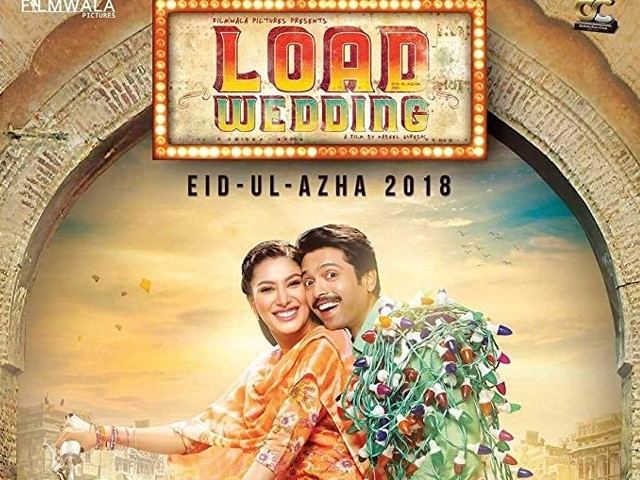 With films like the Na Maloom Afraad series and Actor In Law under his belt, Nabeel Qureshi has not only entertained audiences but has also pulled off three of his ventures thus far. It won't be wrong to say that Qureshi is a filmmaker for the masses, with Na Maloom Afraad being a genuine entertainer, whereas its sequel – loaded with toilet humour – also received appreciation, though not as much as the original. So what happens when a director known for mass entertainers tries something new and moves towards a different genre, with a film that centres on a ...
Read Full Post
Director cum screenwriter Nabeel Qureshi and producer Fizza Ali Meerza, the famed duo behind hits like Na Maloom Afraad, Actor In Law and Na Maloom Afraad 2, are once again back to lure filmgoers. This time, they are ready to amaze movie-buffs with a newfangled theme; conveying the message regarding social issues via a highly charged romcom – Load Wedding. The much anticipated film has been creating buzz and excitement since its first look was released. It is obvious, judging by the recently released official trailer, that the subject is captivating for various reasons. The three-minute trailer is a mix plate ...
Read Full Post
Parwaaz Hai Junoon has been making rounds and creating buzz since its first teaser was released to the public. From what is evident through the recently released trailer, the film looks like a fresh breeze of uniqueness for multiple reasons, and seems nothing like what we have been offered so far by the Pakistani film industry. Let's see what makes this trailer fly high! The preview revolves around the lives of cadets in the Pakistan Air Force, focusing on both their personal lives as well as their strong patriotism towards their country. It banks on friendship, romance, nationalism and sacrifice. There seems to be a ...
Read Full Post