In 1944, Beverley Nichols' sensational Verdict on India came out with a slap in the face of what we know today as Bangladesh, India and Pakistan — or BIP, to duck a mouthful. Nichols thoughtlessly trashed BIP's society and culture, out-doing Churchill's well-known: "I hate Indians. They are a beastly people with a beastly religion." The religion might have been Hinduism, but the cigar-puffing fat man's book, The River War, reveals as much contempt for Muslims. Nichols' vitriol, though, stands in a class of its own. BIP's classical music was a "… shattering onslaught of sheer Bedlam … hullabaloo … pandemonium." He dismissed Ayurveda, ...
Read Full Post
If you want to see how Sindh has failed its children, visit a public school in some of the obscure towns of the province. I was well aware of the fact that government-run schools had flaws, but the extent of this problem was always abstract for me, up until I had a first-hand experience. I was in Shikarpur recently (the city once known as the Paris of Sindh) to attend a cousin's wedding. While in town, I thought it would be a great idea to see how education was faring in a place known for its academic excellence, considering Shikarpur ...
Read Full Post
Human trafficking, prostitution, drug making/buying/selling have now become universal social issues. Each year 1.2 million children are trafficked around the world, 100,000 children are forced into prostitution and moved from one street corner to the other and numerous children are lured into the emerging drug business. During a conversation I had with Amal*, a human trafficking victim, I was left appalled by the details she provided me with. Amal was kidnapped at the tender age of 13 from the factory near her village. She described the incident in the following words; "It wasn't like they show it in the movies, there was neither chaos nor any noise. Someone ...
Read Full Post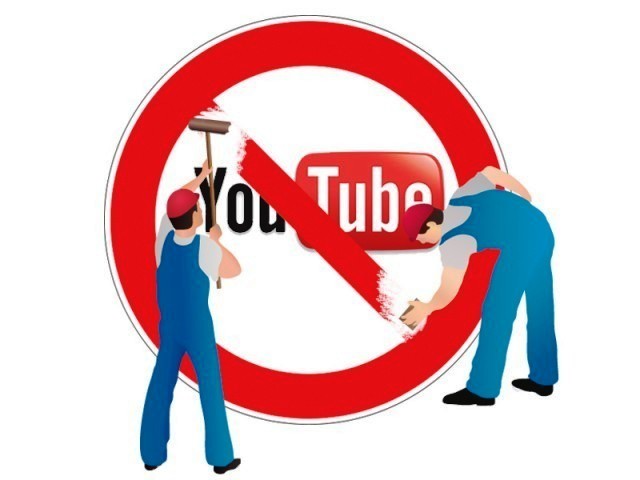 Dear Mr Prime Minister, Congratulations on taking the office for a coveted third time. The country has once again reposed its trust on you for steering it through these unquestionably trying times. Your government faces a plethora of challenges. Still, I would like to apprise you of another one that also requires your imminent attention. Now this might come as news to you, Mr Prime Minister, but in the last couple of years, Massive Open Online Courses (MOOCs) have taken the world by storm. Wikipedia defines a MOOC as: "A massive open online course is an online course aimed at large scale interactive participation and ...
Read Full Post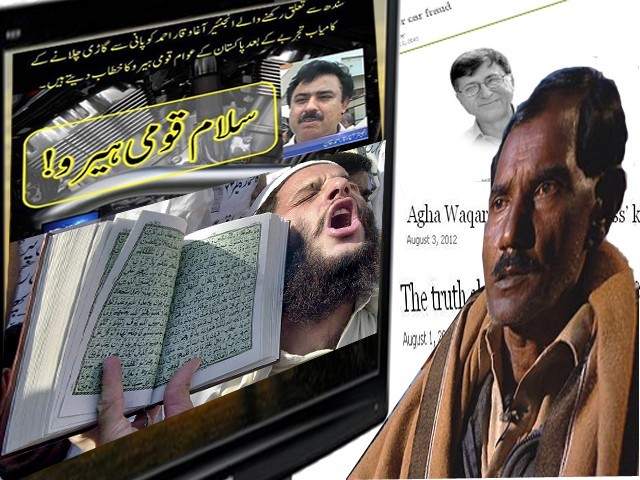 So, it's been more than a month since a 'messiah' from the underprivileged led people to believe that he can cure the energy crises, not only of the nation but the entire world. Engineer Agha Waqar from Pakistan spoke of a car that runs only on water as fuel. Some called him crazy, many more called him a fame-hungry small-town engineer and noted local scientists, they labelled him a fraud. Pervez Hoodbhoy, went one step further observing how far Pakistan has fallen into the pit of ignorance and reflected on the decline in the level of public intellect. Well the whole ...
Read Full Post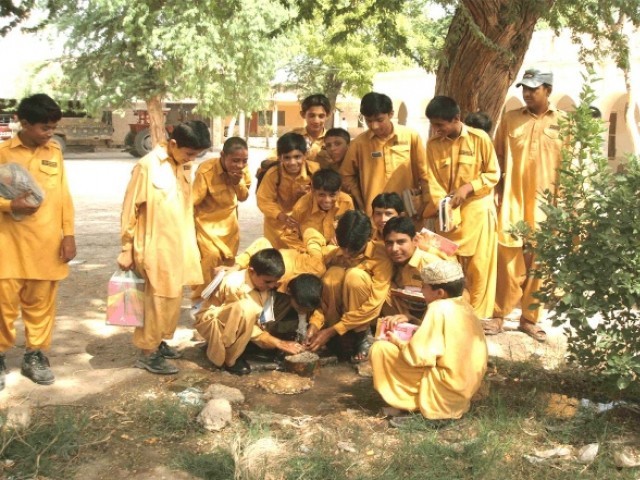 Last week about 100 teachers of state-run schools in Balochistan launched a hunger-strike "unto death" outside the Quetta Press Club to pressurize the government into issuing a notification for the acceptance of their demands. They asked for a restructuring of their pay scale, conveyance allowance, and investigation into embezzled money. This sort of activity is quite popular in Balochistan. Teachers of state-run schools often resort to protest for a rise in pay scales, particularly when the annual examinations are near, in order to exert maximum pressure on the government. Teachers from far flung areas also turned up to this protest in Quetta only to show their strength, ...
Read Full Post