You know you have done something very, very wrong when distraught, infuriated parents who have lost their children can still find the strength to tell you they don't appreciate your show of solidarity. That was exactly the public embarrassment that Pakistan Tehreek-e-Insaf (PTI) Chief Imran Khan had to face when he bothered to show up at the reopened Army Public School, Peshawar – the scene of a heinous attack that killed over 130 children and shocked the nation last month. I hope that Imran Sahib and the PTI leadership uses this as a wake-up call that they have kept this nation, their own voters, waiting for ...
Read Full Post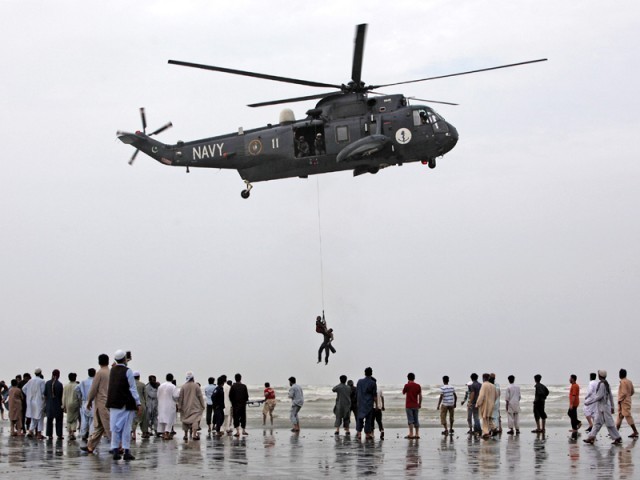 This Eid proved to be the deadliest in terms of loss of lives when news started coming in of the recovery of more than two dozen dead bodies that were washed ashore at the Clifton beach, Paradise Point and Hubco beach strips. As of now, 36 bodies have been recovered and the death toll is rising with several still missing. Till further notice, the beach has been closed for public. The horror started on the first day of Eid when an unusually large number of people turned up at the beach and spent entire days and nights enjoying their Eid beating the heat. ...
Read Full Post
The present controversy involving Dr Arsalan Iftikhar and Malik Riaz is a lesson in disguise for institutions. The media caught in the explosive case was a matter of concern and opportunity for the honourable judges to reconsider their positions. In its order, the Supreme Court mentioned the media's role, inviting its practitioners to follow the code of ethics before reporting such delicate matters. It also referred to meaningless statements made by the three anchorpersons. The astounding planted TV talk show again raised eyebrows causing the judges to discuss it in their full court meeting this week and issue directives for ...
Read Full Post
Imagine a lonely man without a job. His community barred from political representation, having no rights and no future to look forward to. With extreme frustration and deep-rooted anger, he one day gets off the wrong side of bed, thinking it's time to bring about a change. That was the situation with the people of Bahrain. People with no real rights to speak of. Pushed over the edge, this man, along with a few others, decided to make himself heard, albeit peacefully. They take to the streets just so they get noticed. Understandable so far, but the plot thickens. The ...
Read Full Post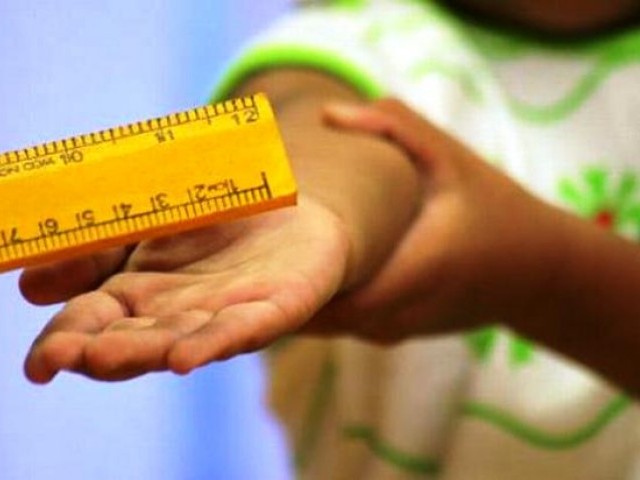 A nine-year-old girl's face flashes in my mind. The girl was beaten black and blue by her teacher who had accused her of stealing Rs500. Some would say the girl is 'lucky' as she did not sustain grievous injuries unlike many other victims. But no child who face a teacher's abuse is lucky enough to escape mental anguish it causes. Students have been known to be punished so badly that they lose their eyesight for crimes as minor as not learning their lessons or misbehaving. Teachers: are you reading this? Things might be different in elitist schools for the privileged, where only qualified teachers ...
Read Full Post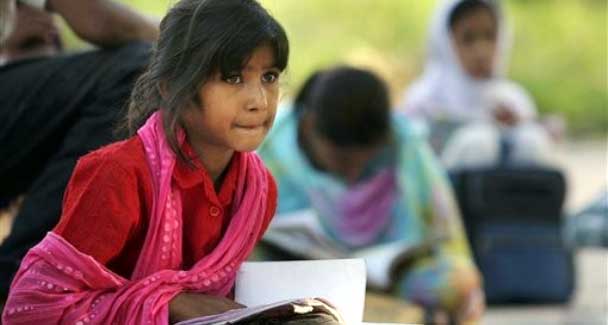 Empty classrooms, vacant desks, books unopened and lessons not learnt – Khairpur's schools are screaming for attention. Interning with some local NGOs gave me the opportunity to visit and compile a report about girls' schools in Khairpur Mir. I was struck, in a harrowing way, by what I saw. When most people think about the state of education, especially female education in rural areas, a gloomy picture comes to mind. Let's just say that I wasn't expecting everything to be hunky dory either. I had gleaned enough details about ghost schools, absenteeism, and general dissatisfaction with government schools. But no amount ...
Read Full Post
I never realised teaching could be so much fun and provide so much satisfaction until the day I got in touch with one of my old students. In fact, I would rather call myself a 'mentor' because as soon as you hear the word 'teacher' you cannot help but imagine an old woman whose face is half hidden behind spectacles, screaming at the students. I wanted to remove this picture from the students' mind and wanted to give them an experience of not being bogged down with homework and class work. But things can turn the other way round too, ...
Read Full Post