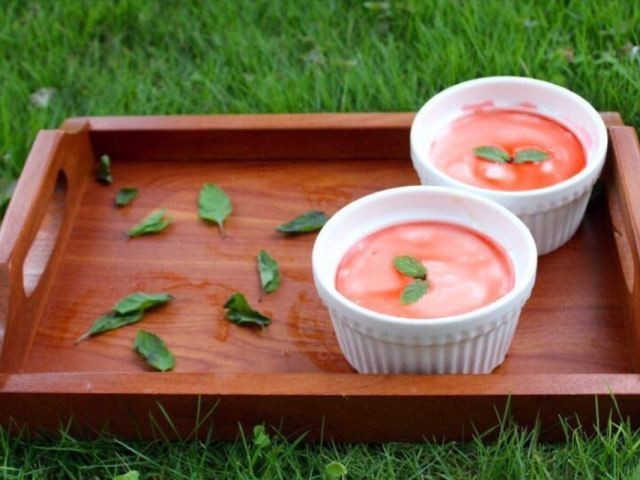 Guava season is almost over, but it is always good to have an easy recipe in hand for those 'guests out of the blue' times. A friend gifted me some guavas recently and suggested that I make guava mousse. I had never heard of such a thing before, much less tasted it, but the idea appealed to me. It would be my cooking experiment weekend. After skimming through a dozen recipes and taking tips from each, I finally came up with one recipe I would go with. When you take out the mousse, add strawberry syrup for additional sweetness or beauty. I believe the ...
Read Full Post
After a workout this blueberry, lemon and vanilla protein shake is total bliss for glow getters! I started adding lemon and blueberries to my protein shake so had to share the recipe. I like certain words a lot, for example vitality and bliss. They are my quirky versions of yin and yang, so I suppose in the coming weeks there will be an emphasis on these two things. I've had about one green smoothie so far this year and though I should probably have one or two more, adding loads of greens to my plate albeit in the form of pesto or ...
Read Full Post
Ground some nutmeg powder and mix it with rose water, he said. Apply it on the scars; this magical concoction will make all your scars disappear with just one single application. Oh! You can have perfect clear skin, he said. There is nothing better to be goofed about. One day, while flipping through channels, I stumbled upon a Hakeem on ARY's morning show. Among many other health and beauty tips, he was generous enough to openly share a remedy that I couldn't wait to try; I was so convinced by his confidence that there was an organic remedy that could rid me of my scars. I ...
Read Full Post