A heavy downpour, accompanied by slightly scary but fierce lightning, signalled that it was better to stay indoors for the rest of the night. I was flipping through the TV channels when I suddenly had to stop because I came across an unusual sight. I happened to come across England's T20 Blast, where the 37-year-old Shahid Afridi was opening the innings for his side, Hampshire, against Derbyshire. Despite having watched Afridi play as an opener countless times, I was slightly taken back. Although I have some great memories of Afridi opening the innings for Pakistan, I do have my fair share of regular ...
Read Full Post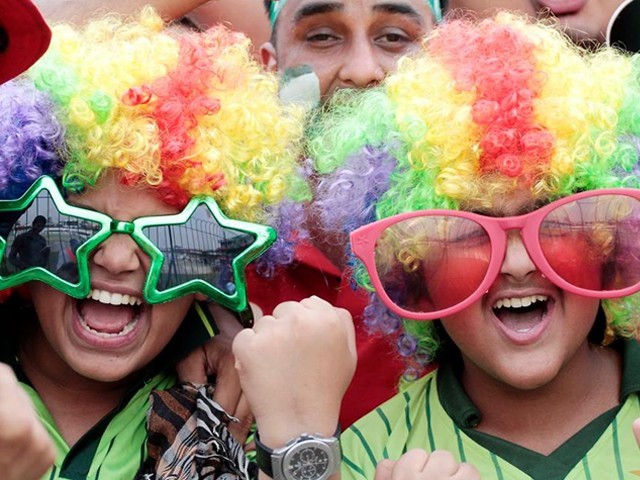 "Ugg raha hai dar-o-deewar se sabzah Ghalib! Hum bayabaan mein hein aur ghar mein bahar aayee hai" (Greenery is growing out of the doors and walls, Ghalib I am in wilderness and spring has arrived at my house.) In his remarkable yet slightly partial treatise to the game in Pakistan, The Wounded Tiger Peter Oborne identifies two events as being game-changing in the history of the sport in the land of the pure. First was the 'Test match' victory over the touring MCC side in Karachi in 1951 which established an Abdul Hafeez Kardar-led Pakistan side as a force in international cricket and ...
Read Full Post
All of us watch cricket for a reason. For some that reason is the sound of a cork and leather ball hitting the three stumps while for others it's the sound of a piece of willow taking out all its anger on that very ball.  As for me, I've compiled a list of five of my favourite cricketing shots. This list is in no order of importance and I've only included Pakistani batsmen whom I've seen playing live in the five years that I've been passionately following the sport. Some of you may not agree with any of these and may ...
Read Full Post