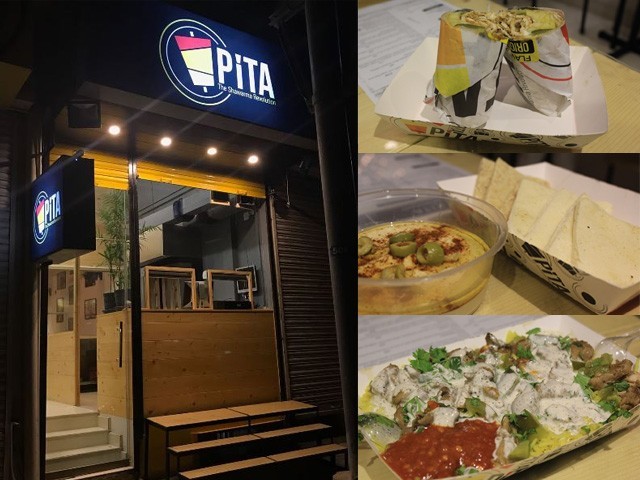 The toasty smell of pita, the succulent texture of meat, the citrusy taste of pickles, all blended with the garlicky Tahini sauce. When we think of a shawarma, this is what comes to mind. If you've ever visited the Middle East or seen The Avengers, then you've probably heard of shawarmas – food that is healthy, affordable and delicious. Photo: Giphy Karachi has a variety of places where you can get shawarmas, but while most of them are adapted to suit Pakistani taste buds, the rest serve authentic Lebanese food. But what happens when you crave a Lebanese ...
Read Full Post
Once again, I'm reminiscing about UK times. Iftar was an exorbitant affair. We used to open our fasts in the campus mosque where different groups of people, usually from the local community, used to host iftars. The menu was different every day, and in addition to desi pakoras, jalebis and samosas followed by qorma, biryani or pulao, we got to experience different dishes from around the world. They ranged from Malaysian satay and lemang to Arabian Margoog and Kabsa. Rooh Afza was of course the staple drink, the undisputed favourite transcending all cultural barriers. In Pakistan, we are experiencing long ...
Read Full Post
Recently, there has been a surge in restaurants promoting atypical food in Karachi. Middle Eastern food is one such example. This cuisine in particular is enjoyed and recognised by people all over the world.  If you're interested in discovering the classic flavours of the Middle East, Lebanese in particular, then Paramount Fine Foods is your ultimate destination. The Mississauga, Ontario based franchise, has recently opened its first-ever branch in Karachi. The ambiance of the restaurant is traditional. Opened at 31-C, Khayaban-e-Shamsheer, the new restaurant with its simple yet fancy décor is a pleasant addition to Karachi's fine dining clique. The ambiance of the restaurant is traditional; ...
Read Full Post