As if on cue, Karachi has been battered by billowing winds, and for Game of Thrones fans that means only one thing, "Winter is Here!" The first episode of the eighth and final season of Game of Thrones premiered on April 14th and it rightly reminds us of why we never seem to get enough of this fantasy saga. As soon as the opening credits began to roll, I found myself humming the theme song like most fans do. There were some big expectations from the first episode of the much hyped final season and fans expected the premiere to ...
Read Full Post
While framing this piece in my mind, I was stuck in a conundrum. Why am I writing a blog at a time when everyone is probably watching Game of Thrones (GoT)? Simply enough, an answer came to mind. Apart from the very few people who do not watch the series, everyone is interested in real life power struggles as well. Hence, the name game of zones, conflict zones to be exact. I read an article recently, which quoted a Chinese analyst saying that the Indian government should avoid opening two fronts. This was of course an apparent reference to its neighbours, Pakistan and China. Pakistan has ...
Read Full Post
When we last left the world of the Seven Kingdoms at the end of season six of Game of Thrones, many narrative threads were resolved. Cersei Lannister blows up the Sept, vanquishing many of her enemies including the High Sparrow and the Tyrell siblings, and becoming Queen of Westeros in one fell swoop. Seasons-old questions were finally answered. Jon Snow is indeed the son of Lyanna Stark and Rhaegar Targaryen and the major contenders to the Iron Throne seem poised to finally battle for it out once and for all. Daenerys Targaryen finally sets across the Narrow Sea towards Westeros, having established allies ...
Read Full Post
A couple of weeks ago, Game of Thrones (GoT) released the trailer for its sixth season on YouTube and, for those 1:41 minutes, the entire world ceased to exist for diehard GoT fans. The excitement and exhilaration that fans had been harbouring since the beginning of this year (and when the season six teaser was released) increased tenfold and I, for one, began marking the calendar for April 24th like the GoT fanatic I am. After the trailer was released, many started speculating as to whether Jon Snow was really dead or if he will be reincarnated by Melisandre, the Red Woman ...
Read Full Post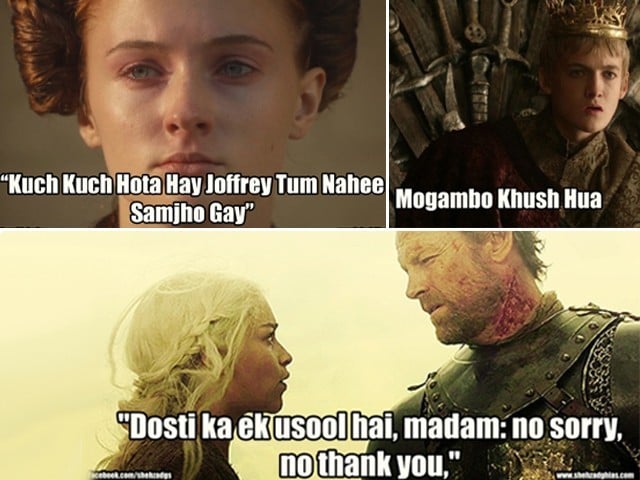 Social media is full of news of Game of Thrones being adapted as an Indian television show. Am I the only one who thinks that the plot lends itself perfectly for a Bollywood movie instead of a TV show? I would pay good money to see a Karan Johar production titled 'Kabhi Games, Kabhi Thrones'. The story would begin with Ned Stark and Robert Baratheon riding together on a motorbike merrily singing a song together. The evil sautayli ma (step-mother) would ask Jon Snow to be banished from the kingdom, and the Stark jayedaad (inheritance). Snow's storyline would become even more contentious in a Bollywood setting with the word 'bastard' repeated multiple times with the echo ...
Read Full Post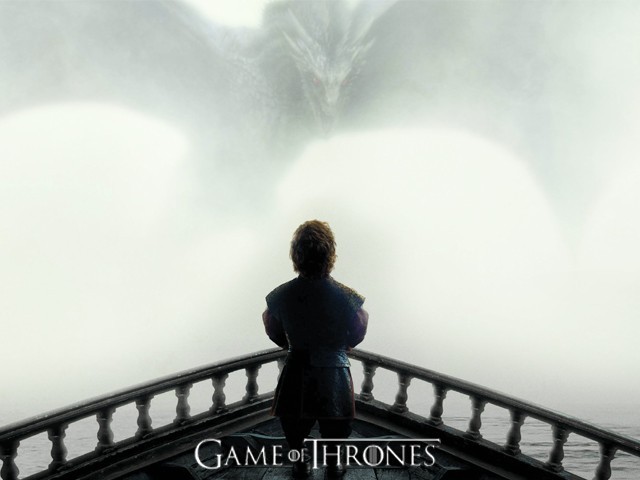 For most of the world, spring is just around the corner – but for HBO's Game of Thrones fans "winter is coming", as the new season kicks off on April 12, 2015. Game of Thrones is one of the most widely watched shows of this decade and is increasingly becoming part of the urban culture due to its surging popularity. However, for me, the charm of the show started to fade sometime last season. Yes, I am one of those I-have-read-the-books people and as the show drifted further away from the books, it left me exceedingly frustrated as significant subplots and characters ...
Read Full Post
There is an obsession with TV series these days, particularly amongst the youth. New seasons are being awaited with much anticipation, especially popular ones like Suits, House of Cards, Scandal and, of course, Game of Thrones. You would find trailers of upcoming seasons on your newsfeed and much discussion on the storyline, quotes and characters shown so far, along with predictions of what might happen next. Quizzes such as "which character of a particular series are you", and the likes, are common sight.
The euphoria grips everyone. As for me, my most favourite TV series thus far is Game of ...
Read Full Post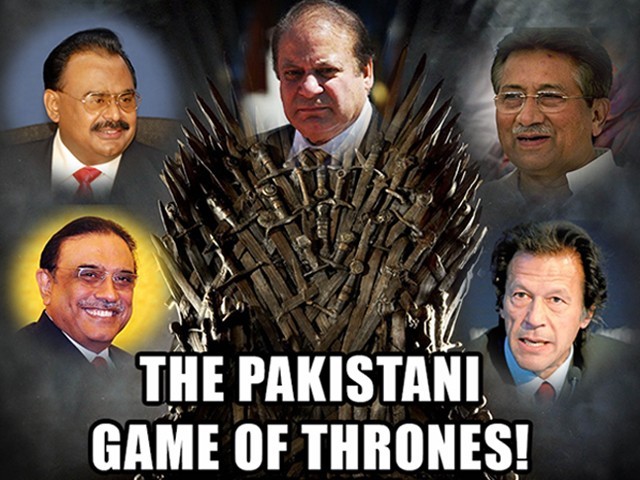 When you're a die-hard fan of Game of Thrones (GoT), you cannot help but categorise every person you come across to a certain House from the plot. However, the recent developments in Pakistani politics and the prevalent power struggle between every influential political party provoked me to come up with my own version of GoT. So, Lords and Ladies of Westeros, I present to you, Pakistan's very own Game of Thrones: The Sharifs as the Lannisters They are rich and always pay their debts, or well at least they say that they do. When they're in power, they divide the whole kingdom amongst the family ...
Read Full Post