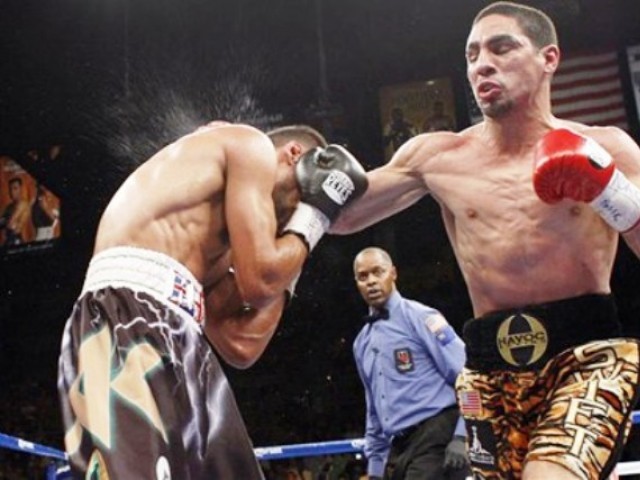 There was a lot of hype before the fight, and rightly so too, considering all that was riding on it. Two titles were on the line: the World Boxing Council (WBC) light welterweight title held by Danny 'swift' Garcia and the World Boxing Association (WBA) light welterweight throne that was restored to Amir 'king' Khan just last week. Khan got the title back because the WBA overturned the loss to Lamont Peterson in December. Peterson had defeated him in controversial fashion and Khan had subsequently expressed his feelings about being cheated. Later Peterson was found guilty of using banned substances, ...
Read Full Post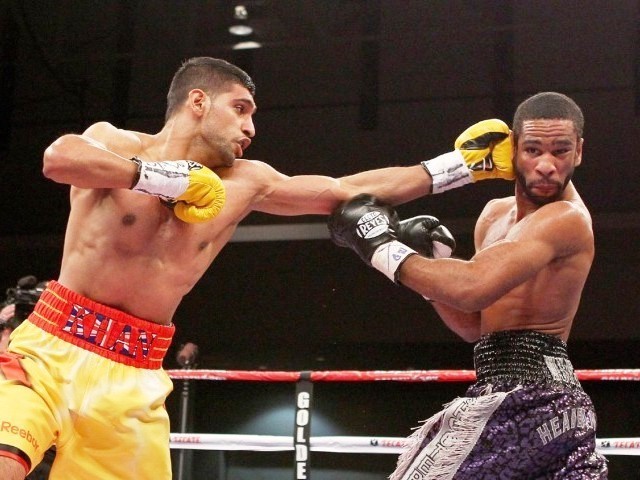 The drama that unfolded after Amir Khan's controversial defeat to Lamont Peterson, which resulted in the Briton losing his WBA and IBF light-welterweight titles to the American, just refuses to die down. Over the past month we have witnessed a string of accusations ranging from biased refereeing to a 'mystery man' tampering with the judges' scorecard emerging from the Khan camp. Khan had initially started out by blaming referee Joe Cooper of unfairly deducting two points off him for pushing Peterson and had immediately demanded a rematch, along with appealing against the decision to the IBA and the WBF. However, it is ...
Read Full Post
We, the Pakistanis are a strange bunch. Any ill that befouls any Muslim, or so called Muslim anywhere in the world, suddenly becomes a national cause. The most recent in the sporting world is from the boxing arena, where Britain's Amir Khan fought Lamont Peterson of the US for the International Boxing Federation and World Boxing Association light-welterweight world titles. Amir Khan lost and Lamont won, so why such a big fuss here in Pakistan? Why is there so much media hype about racism? Why are Amir's fans stating that 'rightful victory' was ...
Read Full Post