Eidul Azha, in my mind, has always been a 'lesser' Eid. It has always existed under the shadow of Eidul Fitr. As a kid, it seemed ill-fitting to call Eidul Fitr a choti Eid because it held greater significance in my mind. It might be bari Eid for a warm-blooded carnivore like my father but not me. However, this year, I find myself clinging on to this religious event with the ferocity of a drowning man. With each passing year, Eid seems like a distant dream that we are all stumbling to push into reality. The real spirit that animated it ...
Read Full Post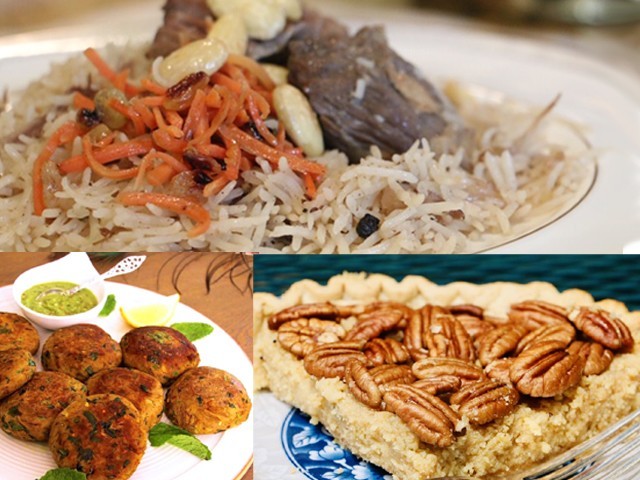 Pakistanis living abroad celebrate Eidul Adha with the same spirit and fervour as they do back home. This colourful occasion unifies us as we joyously spend time with friends and family and share elaborate meals. Eid has unique significance and symbolism, both culturally and religiously. I profoundly enjoy Eid as it takes me down memory lane and connects me with my childhood. The joy of going out for shopping on chand raat, buying colourful dresses and bangles, and adorning our hands with henna, are all fond memories. I remember my siblings and I keenly waiting for eidi, enjoying meals together as a family. I ...
Read Full Post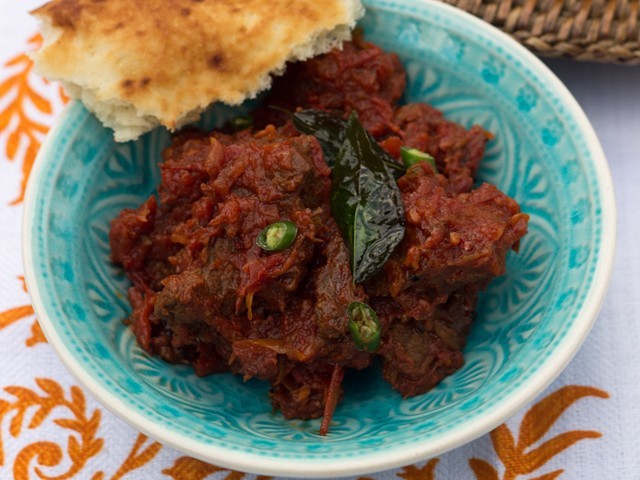 Pakistani meat dishes to me are a celebration of local produce. Combining fresh seasonal vegetables with tender meat is the ultimate in rejoicing my land. Tamatar Gosht, which literally means 'Tomato Meat', is my most treasured family recipe. My mother combines many cooking styles and this recipe speaks just that; meat cooked with vegetables – a Punjabi idiocyrancy – together with her adopted North Indian habit of 'Bhuna' or well-stewed meat with Sindhi nuances of the use of curry leaves and the use of Indian 'Panch Puran' mixed spices. This is just the kind of Pakistani cuisine I grew up eating. What I ...
Read Full Post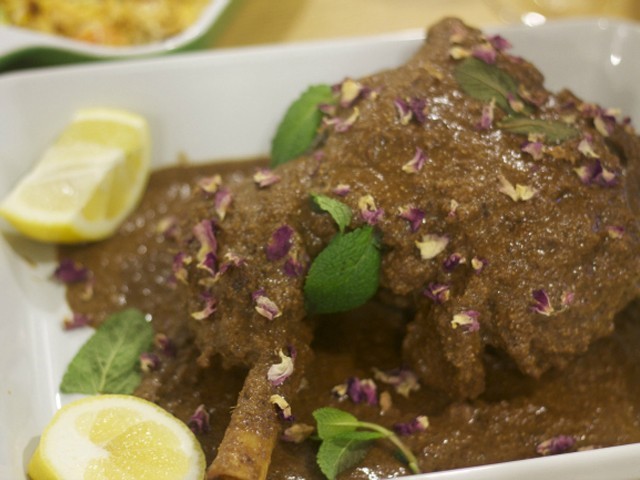 A Pakistani Christmas is so different. With a large local Christian population and the concepts of Christmas firmly entrenched in our culture from the colonial times, it is no wonder that we, in Pakistan, celebrate this festive day with much excitement yet in such different ways – menus, traditions and styles. The fact that December 25th also marks the birthday of the founder of Pakistan, Quaid-e-Azam Muhammad Ali Jinnah, the public holiday is definitely welcome, not only for our Christian population (which would be given a day off regardless), but also for us to enjoy this wonderful time of year. I remember well, always being excited ...
Read Full Post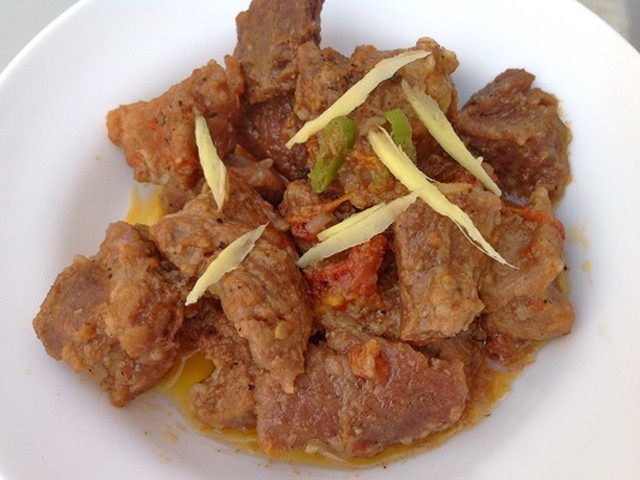 For those who don't know, Peshawar is famous for its Namakmandi. Contradictory to the name, it does not have anything to do with salt but is known for its cuisine, particularly its karhai and tikka. What sets their food apart from the rest is the lack of spices in it, without which they still manage to create scrumptious dishes for their customers. One such dish, their namkeen karhai, is a simple and special one. A few days ago, my family and I decided to visit the Habibi Restaurant located in I-8, Islamabad. They offer some of the most delicious and ...
Read Full Post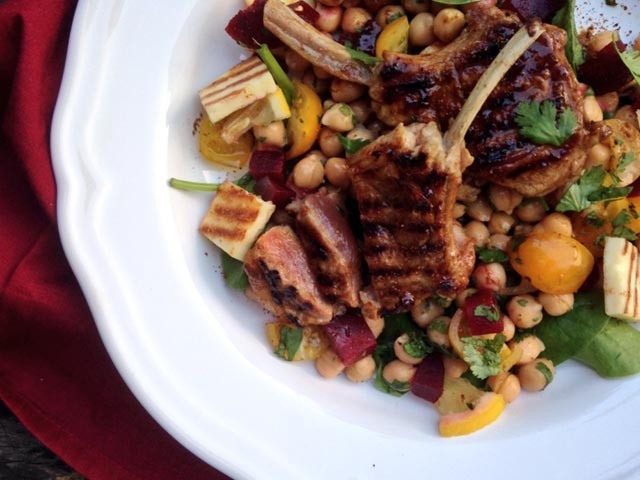 Chickpeas with spice, herbs and lemon are a street snack in Pakistan called chat, with bursts of chat masala, made up of piquant black salt, dried mango powder, cumin, coriander seeds and black pepper; it's a salivating heady mixture that entices all the senses. Topped with lashings of sour tamarind chutney and coriander mint chutney, these are tantalising combinations that speak of a flavour of Pakistan. This salad of mine combines many attributes of my homeland, barbecue lamb is quintessentially Pakistani and I have combined it with an easy chickpea salad based on chat on the streets of Pakistan. I also combine some ...
Read Full Post
Feng  Shui is an ancient Chinese lifestyle referring to a peaceful, serene and calm environment. This is exactly what felt as I entered Gon Pacci, the new eatery at Shahbaz Commercial DHA, Karachi. Gon Pacci only just opened and the staff is already busy. With a seating capacity of around 100 people spread over two complete floors and an exciting menu, it's no wonder that they are already booked for parties and events, not to mention the busy lunch and dinner hours. I was very intrigued by its interior and the finger food served at its launch party. I simply could not ...
Read Full Post