*Breaking news flashes* Nine people killed in Lahore. *Five minutes later* Fifteen people killed in Lahore. *Five minutes later* Twenty-two people killed in Lahore. *Five minutes later* Twenty-six people killed in Lahore. Twenty-six lives. 26 innocent lives. 26 families. 26 sets of dreams. 26 sets of memories. 26 sets of wishes. All gone, just gone. Washed away with a hose, left to dry and soaked by the heart of Lahore. Lahore, the city of bright colours, hungrily feeds on the blood of the dead, fearing the precious minutes to be over before this blood becomes food for the heartless. When the domino effect starts and these 26 set of dreams just become a mere number, ...
Read Full Post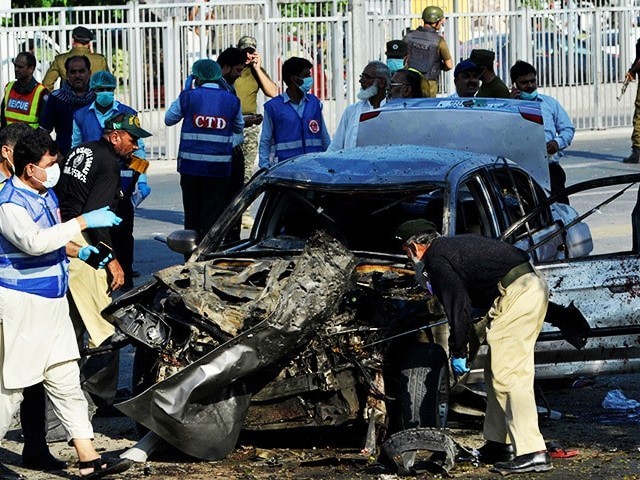 Inspector o inspector, why is your uniform red? Are these wounds of servitude? Have they finally bled? Your gun lies unarmed by you… But the enemy has fled, Inspector o inspector, we know you toiled hard, In pouring rain and scorching sun, Over us you stood guard….. Alas today you shall rest in your grave, But today you shall hear some lad some praise, Some words like honour…others like grace, For after someone has passed, only then are we dazed… Rest now o weary inspector, you have done your deed, But those who let you down are we, And those who we chose to lead…. Neither was the hour late nor the police. Rather, they were ...
Read Full Post
February 17, 2017: Within hours of the Sehwan attack, terrorist hideouts are magically discovered all over the country and over a hundred "militants" are killed across Punjab, Sindh, Khyber Pakhtunkhwa (KP) and the tribal belt. Yet another military operation, by the name of "Raddul Fasaad" ("elimination of discord/violence/mischief") is announced. I don't know about you but I'll tell you what I'm feeling; it's called deja vu, the feeling that this has all happened before. And that might just be because it has. Flashback to June 15, 2014: Following the attack on Jinnah International Airport, the military launched Operation "Zarb-e-Azb" ("cutting strike"). This operation targeted militant hideouts in North Waziristan and along the Afghan border. Within a week, ...
Read Full Post
As I started writing, breaking news tickers were flashing across my TV screen, stating that seven people have been killed while over 21 others have been injured in today's Charsadda attack. An image conjures in my head, entailing a court session in progress, full of burning candles being dowsed in multiple blows. Another few die, while my brothers look for love. To love is to comprehend; to comprehend something is to go beyond a single story. Yet one single story often goes beyond how we view the world. For example, some common assumptions include, girls are bad at sports, men avoid commitment, corporates are evil, Ireland is unsafe ...
Read Full Post
It seems like us Pakistanis are not the only ones who get caught in compromising situations nowadays. Case in point right now is Belgium. Despite knowing about the link between Molenbeek, notoriously dubbed as Jihadi Central and only three miles to the west of Brussels, and the brutal Paris attacks, how is it that Belgian authorities remained so complacent? After all, they had conducted multiple raids at this particular neighbourhood, hadn't they? Let's say somehow they overlooked the potential threat of a hotbed of extremism existing nearby due to some error, but were previous incidents not warning enough? With events like the Charlie Hebdo massacre, the ...
Read Full Post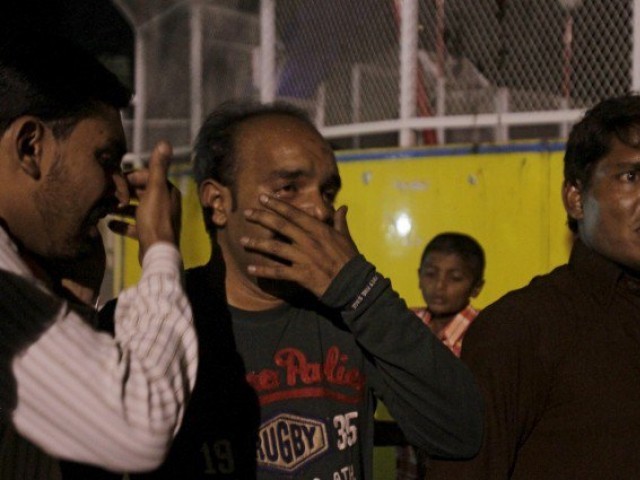 I named her Angel and she looked the part too. After four rowdy boys, my wife and I had prayed for a girl. I was blessed, fathering four sons or at least that is what everyone told me. However, the Easter of 2011 brought with it the true tidings of joy and blessings for me, when my Angel was born. I have recorded every moment, every toothless smile, every shaky step and all first mumbles from her beautiful mouth. I have watched her sleep, memorising the details of her innocent face and I have stayed up with my wife ...
Read Full Post
In a broken down house in some sleepy part of Lahore, a man woke up knowing it was the very last time he was ever doing so. Perhaps he watched the sun rise one final time, perhaps overwhelmed by its beauty for a few seconds he doubted himself. Perhaps he wondered how many people will miss him, perhaps he looked forward to what he was promised after death, perhaps he was just tired. We don't know anything about him, not his identity nor his dreams, ambitions, fears and above all his demons. We don't know who he left behind; a ...
Read Full Post
Inexperience doesn't pay – but getting better sure does. The immaturity and inexperience would bring disgrace to any young team, but one dynamic leader in the middle-order could bring the ship to right direction. Younus Khan, the one mature enough in his prime form and who solidly worked on and off the field to make an impressive score in cricketing circles for Pakistan was also followed by the grand milestones. "I am playing for the nation of Pakistan and it makes me feel so proud whenever I walk on the ground. I owe it to my coaches, family, and friends and above all ...
Read Full Post