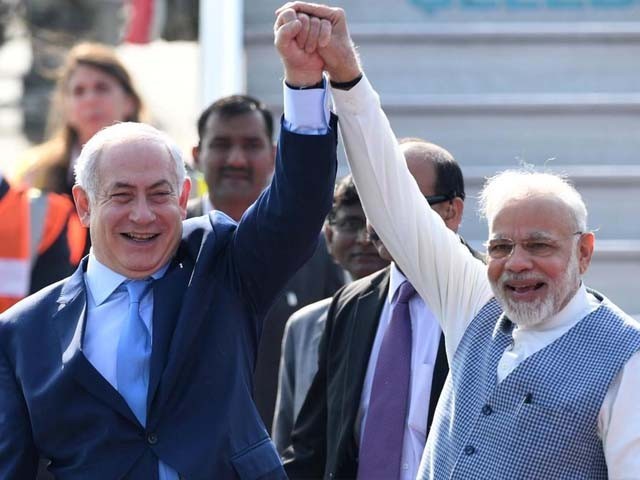 India's revocation of Indian-occupied Kashmir's (IoK) relative 'autonomy' embodies everything that its new Israeli ally wishes it could do to Palestine, such as eliminating its separate political status and giving non-residents of this disputed territory the right to buy property there as part of its long-term plan to wage demographic warfare against the locals. Yet few around the world seem to care, even though the global activist community would be in an uproar if the self-professed Jewish state even talked about doing what the Hindu extremist-led one just did in real life. Ending of Article 35-A in Indian Occupied Kashmir seems to ...
Read Full Post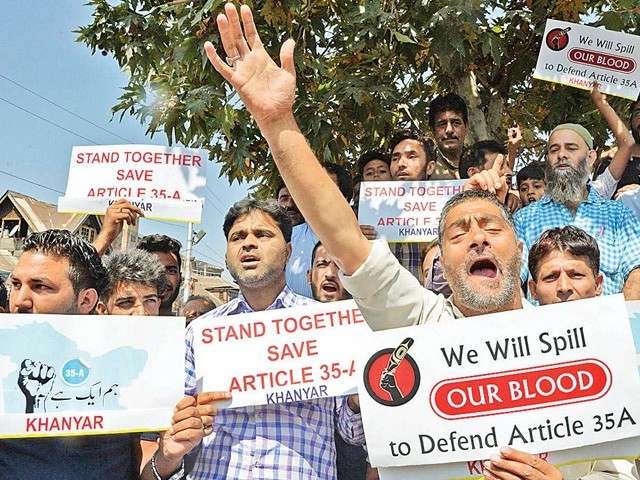 In 2014, the non-governmental organisation 'We the Citizens' attracted a large audience when it filed a writ petition in the Supreme Court of India questioning the validity of Article 35A. This was not the first time this article was questioned in court. It was also brought into the spotlight when Dr Charu Wali Khanna, a Kashmiri Pandit woman by ancestry, filed a petition to change the constitutional provision of Article 35A. She wanted succession rights in Indian-occupied Kashmir (IoK), despite being adjusted outside the state. Since then, this article's hearing has been postponed by the court, considering how this ...
Read Full Post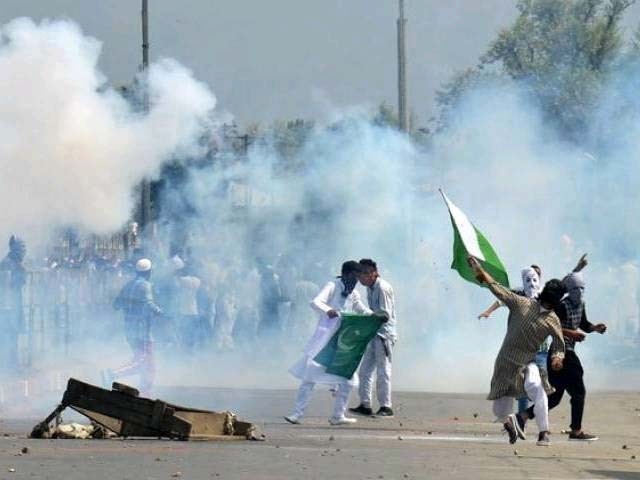 In Why Did the 'Twitter Revolutions' Fail?, an article published in the New York Times last year, Ivan Krastev couches his set of arguments in a thought-provoking manner by referring to history. He writes that, immediately after the 1851 Paris coup by Napoleon, some of the greatest political minds from Europe, including Karl Marx (a communist), Pierre Joseph Proudhon (an anarchist), Victor Hugo (a romantic), Alexis de Tocqueville and Walter Bagehot (the liberals) hustled to their reading rooms to understand the Paris coup and draw philosophical conclusions out of such events. To quote Ivan, "Their interpretations of the coup were as different ...
Read Full Post
There's nothing in the world that I find more gratifying than being out in the wild. I can spend hours gazing down into a valley or watching a river flow by and that's what attracts me to trekking. It gives me the opportunity to be amid settings that I love the most. When I'm in the wild I become one with God's creations. All the treks I've been on and the places I've visited are etched in my mind forever. The moments of unadulterated joy I've experienced on these trips live on within me; captured in my mind's eye to ...
Read Full Post