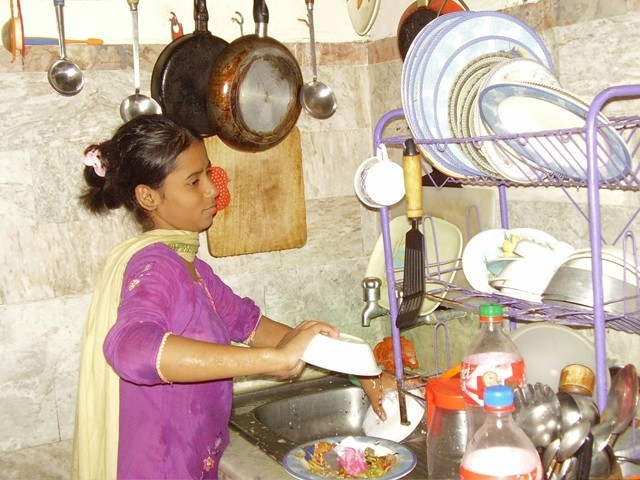 It is a sunny day. A dark woman with a dupatta draped over her head can be seen walking on the side of a pavement. Her destination is a house, where she is to cook, clean, wash and iron. Once done, she will enter a different house, and then another, to repeat the same chores. Sounds familiar? It should, for what is being discussed is the quintessential life of a housemaid in Pakistan. There are thousands, if not millions, of housemaids in our country, and yet they are abysmally ignored, shunned and marginalised by us all. Why? "My landlord has put my ...
Read Full Post
Switch on your TV. Pick up your newspaper. How are they selling you what they are selling you? Your favourite tea? Presented to you with the loving hands of your doting wife. Oil? Helps fry the food your wife will make for you when you come home from dinner. What about investing in property? Pretty wife, handsome husband, almost fully grown kids walk into what seems to be a manor – but of course, it's so affordable! Oh, look. Your favourite drama is on. It's all about weddings again. And the problems associated with rishtas and more weddings. Ah, the ads are back. What a ...
Read Full Post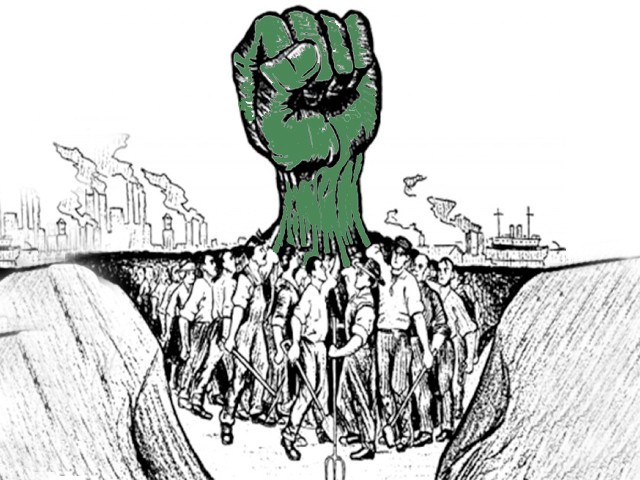 Watch the waves, Rumble as they crash, Crash into the world, Of your bourgeois trash. Feel the ground, Shake you to your knees, Knees that tremble, Like a million plastic leaves. Taste the blood, For they all bleed, Bleed from day to night, The fruit of your greed. Witness the bruise, Cutting through their skin, The skin of hurt and pain, Puncturing further within. Celebrate your gain, Bringing you profit and joy, The joy of the one per cent, Over 99% of your toys. Gather your green, You exploit and you oppress, Oppress no more, For every no is now a yes. Smell the fear, Of a billion strong rise, Rising up against you, Tearing apart all your lies. Hear the sound, Chants of food, shelter and wage, Wage that promises ...
Read Full Post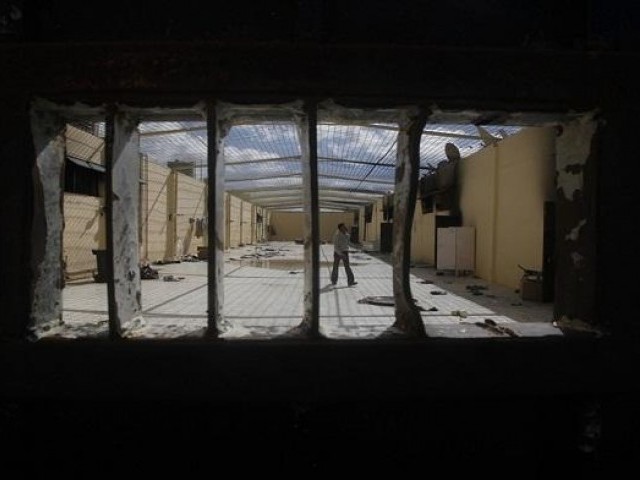 Last month, one of the biggest textile names in Pakistan hosted a typically grandiose and hugely successful event showcasing its latest line of fashion wear. Cameras flickered to capture celebrities and designers entering and exiting the venue. Glaring lights reflected against colourful backdrops which displayed the names of sponsors and partners. Stone faced models posed elegantly for the glitterati. In a land 20 kilometres away and some days earlier, 12 of the workers responsible for manufacturing towels sold at its outlet were arrested, detained, tortured and eventually charged under the Anti-Terrorism Act. The common factor uniting all 12 workers was that ...
Read Full Post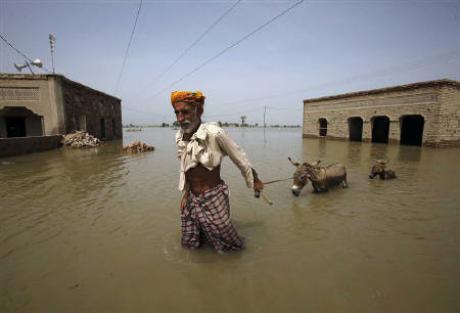 I have fallen in love with Pakistan once again. Anyone heading from Lahore towards Multan across the lush agricultural heartland would. Bollywood tunes sung by popular Pakistani artists are playing in the bus and remind me of the great talent this country possesses in every field. You cannot but agree with the Prime Minister that manpower is the biggest asset of the country. This manpower however, is crying at the moment. The mighty Indus has brought nothing but destruction for them this year. Monsoon rains that usually last one month or so have come down in just about a week. Result? One in ...
Read Full Post