Have you ever wondered what you'd get if you mix 'La La Land' with 'The Fast and the Furious'? Add in 'Reservoir Dogs' for good measure and Voilà! You have Edgar Wright's latest project 'Baby Driver'. The trailer of this 'car chase musical' hit the ground with tires screeching just a couple of weeks ago and it has already got all the cinephiles hooked. Jamie Foxx, Lanny Joon, and Ansel Elgort in Baby Driver (2017)Photo: IMDb It's been a while since we've seen a movie from director Wright with 'The World's End' from the Cornetto Trilogy being his last ...
Read Full Post
The 89th Academy Awards are over, and after an embarrassing mix-up during the 'Best Picture' winner announcement, the Twitterati are at it again, terming it a conspiracy. The actual events of last nights #Oscars pic.twitter.com/0b3vkn4JqZ — Chloe Hughes (@ChloeHughes92) February 27, 2017 #Oscars mistake? Yeah right, it's all about ratings. #fakeoscars — Sir Prof (@foppish_dandy) February 27, 2017 That reaction though… #BestPicture #WarrenBeatty #Oscars pic.twitter.com/ci0KHjjbXW — Jireh Advincula (@beastmodejireh) February 27, 2017 Amusingly, it always seems to be easier for us to believe it is a collusion (though admittedly, conspiracies are more fun) than believe in the fortunate and unfortunate happenstances of life. Well, just because ...
Read Full Post
La La Land is the critically acclaimed musical starring Emma Stone and Ryan Gosling. The film is directed by Damien Chazelle who also directed one of my favourite films of 2014, Whiplash. Now as you can see the connection, Chazelle loves to work with the thematic element of music. And I guess it was inevitable for him to finally make a musical. La La Land tells the story of Mia (Emma Stone), an aspiring actress, and Sebastian (Ryan Gosling), a dedicated jazz musician, struggling to make ends meet in a city known for crushing hopes and breaking hearts. Set in modern day Los Angeles, this original musical about everyday life ...
Read Full Post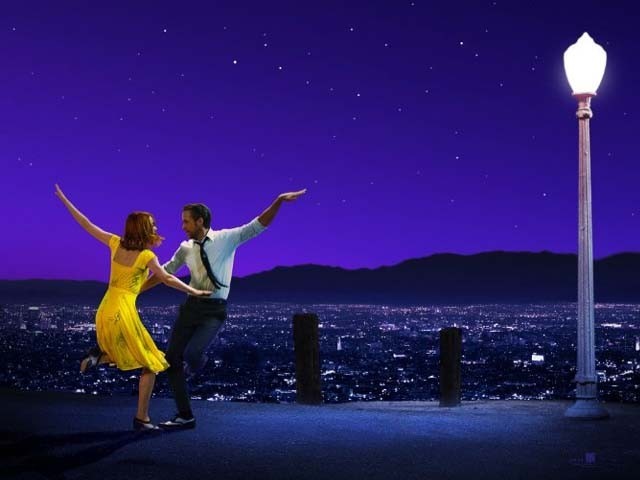 The winner of seven Golden Globes and receiver of 11 Bafta nominations, La La Land is an aesthetically created, romantic yet sentimental melodrama with catchy music and orchestrated dances – all expressed through the indelible characters of Mia and Sebastian.   Director and screenwriter Damien Chazelle's musical drama shines with affection, emotion, and ambition. Set in present-day Los Angeles, its fast-paced romantic plot revolves around friendship, love, dreams, and veracity. It reconnoitres the ecstasy and sorrow of pursuing one's dreams and tests the vigour of the duo's rapport. One thing that's striking about the story is the way it deals ...
Read Full Post