Dave Bautista and Kumail Nanjiani have teamed up for Stuber, an action-comedy that seems to be built around a very familiar premise. When Uber driver Stu (Kumail Nanjiani) picks up a passenger, Vic (Dave Bautista), he unwittingly becomes part of a dangerous chase. Vic, it turns out, is a cop who is going after a brutal killer, and Stu has to go along for the ride. Anything for a five-star rating, right? But it seems highly unlikely that the film itself will merit five stars. This ride share adventure seems to be built on the beats of the worn-out buddy comedy. Only recently, ...
Read Full Post
Pakistan is a land of diverse culture and boundless talent. However, what we lack here in abundance is acceptance, while denouncement and hatred are quite easy to come by. We push away anything or anyone who is even slightly diverse when compared to the hordes of our mediocre mainstream, choosing monotony over innovation. As a consequence, those who are truly gifted are forced to leave the country and follow their dreams elsewhere. And why shouldn't they? Those with bigger dreams need bigger horizons, and instead of broadening ours, we cast them out. Then we have the audacity to comment on how ...
Read Full Post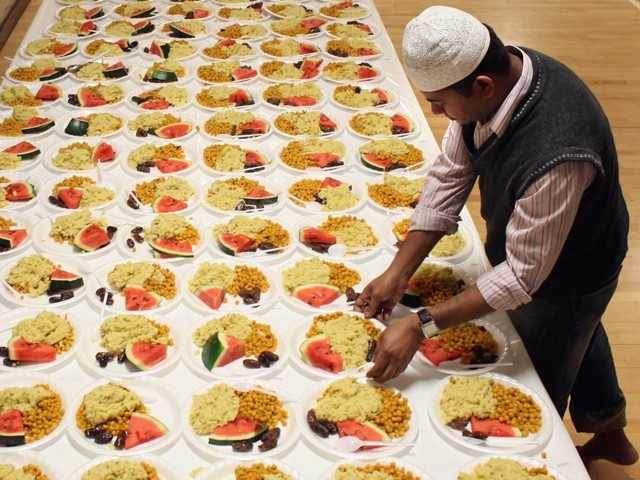 It's Ramazan and my mother is in the kitchen, slaving over a hot stove preparing a big feast. She's fasting, even though she is a 64-year-old diabetic. As for myself? Earlier in the day, I had a huge fish and chips platter for lunch, but my Muslim family believes I'm fasting with them. This has gone on for years. During the month of Ramazan, most of the world's 1.8 billion Muslims will observe by basically not partaking in any vice for 30 days. From sunrise to sunset, all able-bodied Muslims are required to "fast"; prohibited from eating, drinking (yes, even ...
Read Full Post
For anyone who doesn't know who Kumail Nanjiani is, he's a Pakistani-American comedian, writer and actor. Nanjiani was born and raised in Karachi, graduating from Karachi Grammar School before moving to the United States to attend college. If you're still reading this, you're probably wondering, so what? Why do I care? What has he done for Pakistan? Well, he's doing the impossible – he's representing Pakistan, in a positive light, in Hollywood. Wondering how? Well, keep reading! 1. A Pakistani hosting Saturday Night Live (SNL)… wait, what?! Your host for the evening: @kumailn! ✨ #SNL pic.twitter.com/5P0RzSiEmn — Saturday Night Live (@nbcsnl) October 14, 2017 For anyone familiar with American ...
Read Full Post
It's 2017, which means every day one wakes up to a new outrage on social media – it is simply the way of the world now. You pick a side and tweet incessantly until the next outrage-inducing news comes along. Now, normally, I try my best to act reasonable and get some facts before I join the outrage train, so imagine my surprise when I see pictures of Mahira Khan smoking with Ranbir Kapoor, and I immediately begin to judge her. How could I not? Did you see what she was wearing? My first thought was, 'wow, what a lovely dress!' What do we have to ...
Read Full Post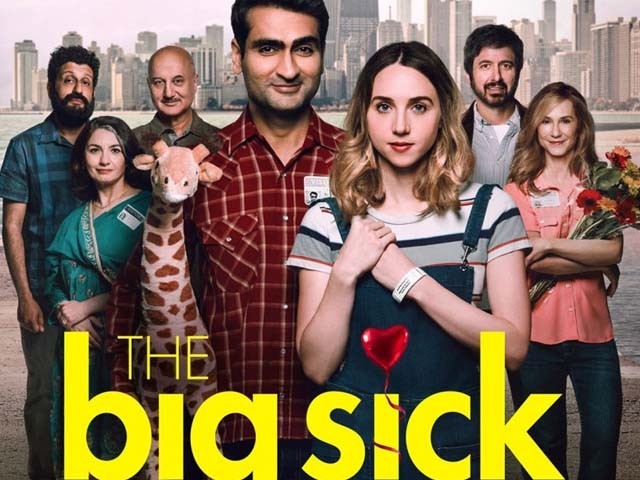 As I walked out of the theatre after watching Kumail Nanjiani's The Big Sick, a myriad of thoughts ran through my head. Let me begin by stating that I feel there are positive aspects of this film and it is what I would consider a step in the right direction. This is the first Hollywood romantic comedy in which a South Asian plays a lead role. Nanjiani and actress Zoe Kazan portray Nanjiani's relationship with his real life spouse, Emily Gordon. As a brown woman, it was undoubtedly exciting to see someone of my ethnic background acting in a mainstream film. Considering that ...
Read Full Post
Pakistani-American comedian Kumail Nanjiani began stand-up comedy in 2009 and quickly rose to fame as one of the funniest comedians in the business. His success with stand-up led to small roles at first, but soon enough he landed his own live-comedy show The Meltdown with comedian Jonah Ray on Comedy Central. It was quickly followed by a starring role on one of the most hilarious Home Box Office (HBO) comedy series, Silicon Valley. Zoe Kazan and Kumail Nanjiani in The Big Sick (2017). PHOTO: IMDb Nanjiani is perhaps still best known for his role as the Pakistani software-engineer, Dinesh Chughtai on Silicon Valley. That is most likely going to change with the release of ...
Read Full Post