A few days ago, a story popped up on international media: "Three Muslims were burnt alive in Bihar, India, and their village was ransacked by a mob of 5,000 people." Somehow, the news seemed like déjà vu. Oh wait! We did the same to Christians living in Pakistan a few years ago, when a large mob of Muslims burnt the Gojra Village down to ashes. A major question that came up after the incident in India was, do Pakistanis really have the right to defend the three Muslims burnt alive? The Hindu community defended its act by pleading that the dead body of their boy ...
Read Full Post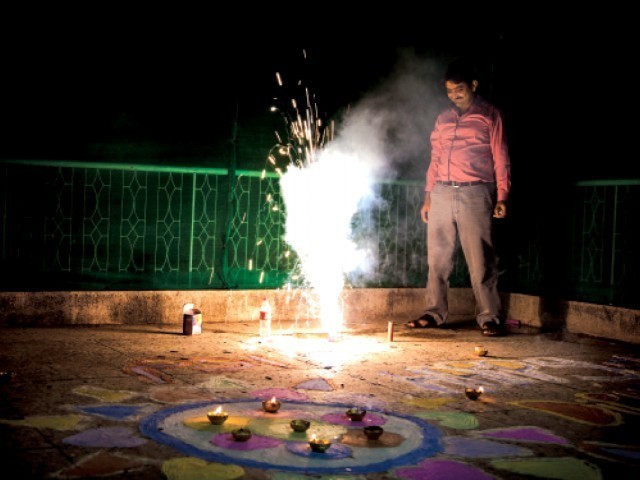 The first day of Diwali – the Hindu festival of lights – was celebrated at Krishna temple in Rawalpindi yesterday. As a budding photojournalist and having many friends who belong to minority sects, I feel passionately about the state of affairs of the Pakistani minorities. I was, therefore, thrilled to be part of the annual Diwali celebrations for the first time. The warm, friendly and hospitable atmosphere at the temple made my stay extremely exciting and I thoroughly enjoyed covering this colourful celebration. Here are a few highlights of my unique experience: 1) A girl performs the 'pooja' ritual before the Hindu deity Lord Krishna. ...
Read Full Post
It was a dark, moonless night when Lord Ram, the banished king of Ayodhya returned home along with his wife, Sita after having vanquished the demon, Ravan (King of Lanka who had abducted Sita) and having completed 14 years in exile. To honour and rejoice the homecoming of their king, the people of his kingdom lit his path with oil lamps to guide him on his way. Thus began the tradition of decorating homes and public spaces with earthenware oil lamps (diyas) to mark the triumph of good over evil, light over darkness and the five day celebration came to ...
Read Full Post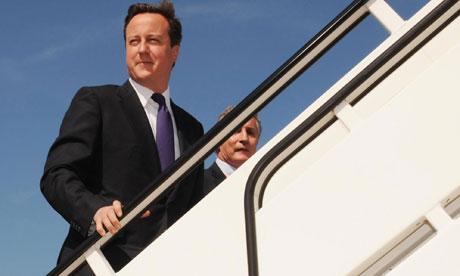 It all began ten years ago when two Boeing 767's tore into New York's World Trade Center and another plane rear-ended the Pentagon. The US administration instantly inferred that Afghanistan was culpable for the attacks and hence sought Pakistan's cooperation to orchestrate a counter-attack. It summoned the director general of ISI, Lt. General Mehmood, and Pakistan's ambassador to Washington, Maleeha Lodhi and asked them to choose their loyalties in this looming war on terror. This ultimate choice may have favored the US administration but its adverse ramifications on Pakistan's global image have intensified. We are now a proverbial battleground where ...
Read Full Post
This is not the first time that Indian extremists have sabotaged crucial peace talks with Pakistan. On February 19 2007, one day before Pakistan Foreign Minister Khurshid Kasuri landed in New Delhi for peace talks, a bomb exploded aboard the Samjhota Express, or the friendship train launched as a peace gesture. Fifty nine Pakistani visitors heading to India were burned alive. A cynical Indian government blamed the ISI and Kashmiri freedom fighters for the incident but later it turned out that serving Indian military Intelligence officers and members of a Hindu terror group were involved. The Indian officers were arrested ...
Read Full Post
We have fought numerous wars, we have exchanged many dead, we have brought enough misery upon our lives and continue to live close to the poverty line, only to maintain an aggressive yet defensive posture. We never let a chance go by where we are leveling blames on each other, and we make sure that any talk towards peace must fail miserably. Sadly, this time around it was first Pillai and then Qureshi's fault! Pakistan has to realize it's not as big as India and must look more towards its own economic standing, before eyeing a stronger, stable economy, and India ...
Read Full Post
Indian External Affairs Minister SM Krishna's recent visit to Pakistan concluded without much … okay, any … tangible progress. The Indian delegation kept insisting on discussing terrorism, that is, the Mumbai attacks. I wonder how they define what is happening in Indian Kashmir. In Mumbai, 166 people died over the course of three days. In Indian Kashmir, thousands of people have died over the course of many, many years (there are several tallies of the death toll since there is limited access to the region). Those dead in both cases did not deserve to be killed. Are the killings in ...
Read Full Post