Ismat Chughtai is universally regarded as one of the four pillars of Urdu fiction in our time, apart from her contemporaries Saadat Hasan Manto, Krishan Chander and Rajinder Singh Bedi. This year is being celebrated as her birth centenary year. While in India, she and her legacy is being feted and commemorated.   In Pakistan, this unrelenting and daring champion of women's rights and feminism, who anticipated by a few decades the heaven-stormers of the 60s powered and pioneered in the West by Simone de Beauvoir, has been consciously ignored. Perhaps firstly, owing to the controversy she created with one ...
Read Full Post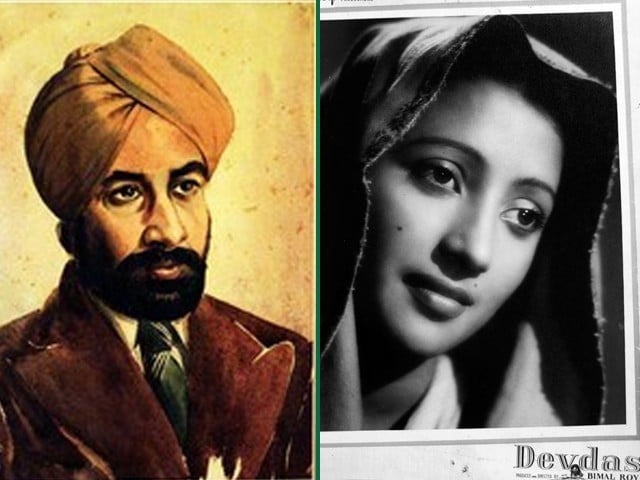 September 1st marks the birth centenary of Rajinder Singh Bedi, one of the most gifted and greatest fiction writers of the 20th century, completing the quartet whose membership also extends to Saadat Hasan Manto, Krishan Chander, and Ismat Chughtai. Bedi was a son of Punjab, born in Lahore. While his output was not as prodigious as his three aforementioned contemporaries, his stories are memorable, chastising ancient beliefs and superstitions which keep the ordinary person ignorant and the women oppressed. He was not a doctrinaire blinded by ideology as many of his contemporaries were, but rather than giving us the heady slogans of revolution, he preferred ...
Read Full Post
2014 is being celebrated as the birth centenary of prominent Indian Progressive writer, Krishan Chander (1914-77). He completed his postgraduate education in Lahore until 1947, when he migrated to India. Saadat Hasan Manto is often credited with being the only Pakistani writer of his generation to foresee the patterns of Pakistani state and society, especially its ruling elite's increasing political opportunism and its ties to US imperialism, and the increasing intolerance in our society. In India, it was Krishan Chander who acutely foresaw patterns of political corruption, as well as increasing Americanisation of its huge middle-class, symptoms of which had started appearing in the ...
Read Full Post
When A Hameed first showed up at the Tea House in 1948, you could not have guessed that he was a fugitive from a wrestling arena. Everything about him spoke instead of a romantic soul that had drifted in our direction. A short story called 'Manzil, manzil', one of his first, had been published recently. The romantic bent and the storytelling technique had encouraged some connoisseurs to believe that he was another Krishan Chander in the making. A Hameed himself would later tell us that tradition and upbringing had required him actually to take on Keekar Singh's son. His father, ...
Read Full Post