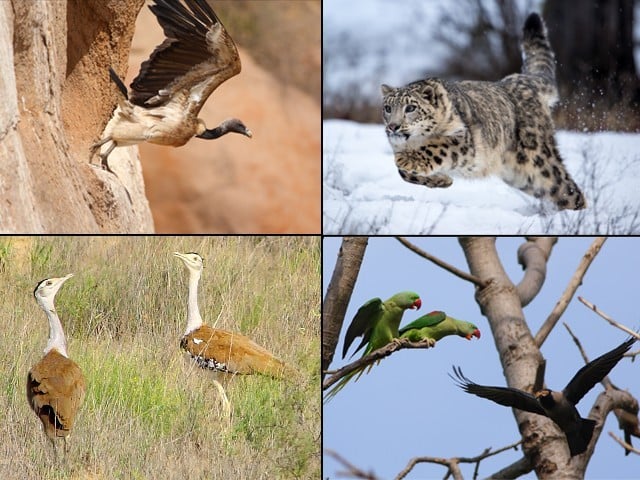 As we go about our busy lives, completely dependent on fossil fuels from the vehicles that transport us to the houses we live in electrified by thermal power plants, we remain blissfully ignorant of the damage resource extraction and unchecked development has done to the flora and fauna of our planet. How conveniently we look the other way as yet another housing estate gobbles up even more rural land and old trees are cut down to make way for roads! Scientists have now rung the alarm bells that we humans are driving the sixth mass extinction on Earth. A new ...
Read Full Post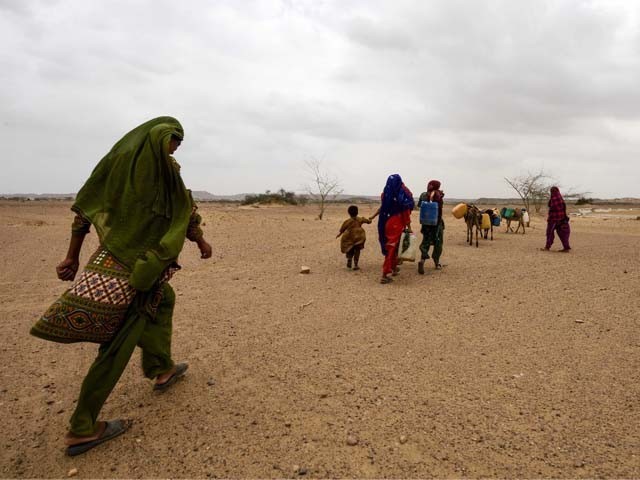 Hazoora, a 24-year-old native of Kohistan (an arid piece of land located near Thatta), complains that her hair is falling due to transporting heavy cans of water on her head since she was eight-years-old. She travels approximately one to eight kilometres every day to fetch her share of water, and her body aches from carrying six to seven buckets of water daily for domestic needs. Even her pregnancy did not put an end to her ordeal since water is not a commodity one can live without. This is not just Hazoora's plight, but the plight of thousands of women living in this ...
Read Full Post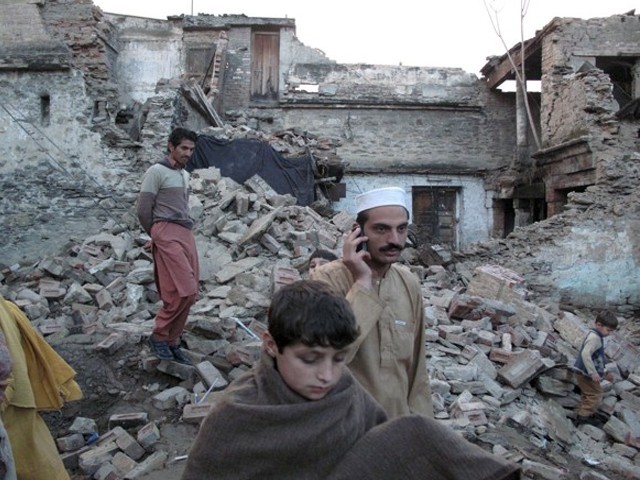 Those who did not die in the quake will die as 'survivors' forced to live in the cold, stressed and without shelter. Their immune systems vulnerable, their bodies exposed to so many dangers, what chance have we given them. That's what happened to five-month-old Arshad Ali whose house was flattened on October 26, 2015.  Anyone too young, too old, sick or pregnant who is a 'survivor' has no chance of surviving in a tent in Khyber-Pakhtunkhwa's (K-P) winter. If anyone thinks change is afoot in K-P, they need to take a look when Khan Sahib or Raheel Sharif are not visiting. That is ...
Read Full Post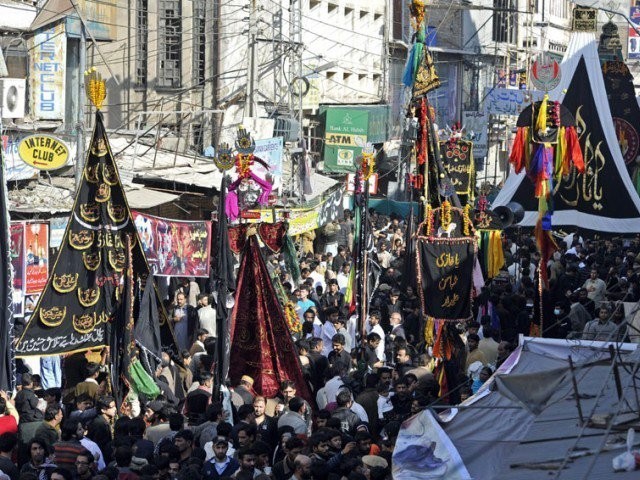 As the Himalayan peaks witnessed their first snowfall, I was automatically reminded of my days in Gilgit-Baltistan (G-B). I turned towards the window overlooking the silhouette of mountains, and I wondered whether Gilgit will witness a peaceful Muharram this year. Gilgit, being the capital of the province, is home to a fair representation of all sects; Sunnis, Shias, Ismailis and Noor Bakhsis. During Muharram, streets are thronged with men, women and children making their way to various majalis and processions.  "We climb the mountains around Gilgit valley to illuminate the name of Imam Hussain (RA), drawn out with candles," says a young ...
Read Full Post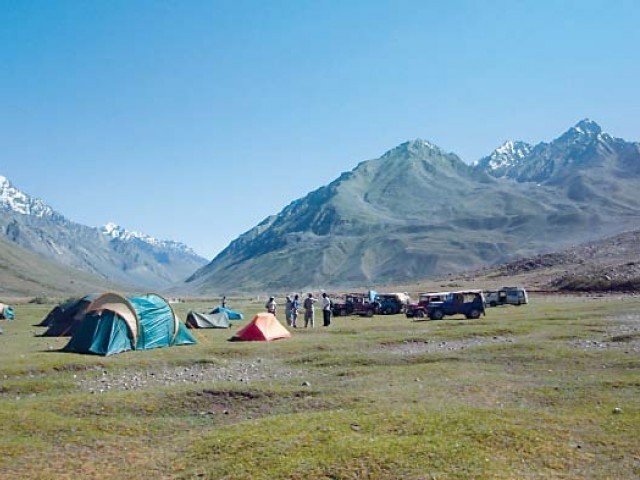 Every now and then, we hear someone singing odes to the beauty of Pakistan's North-West regions. Be it by one of those recent sing-along tourism promos running on nearly every news network these days, after a prolonged wave of violence in Malakand Division, or some bunch of local yahoos who'd just returned from a trip from any of the numerous valleys and lakes. The fact remains that the actual beauty and splendour of these areas is still quite underrated, despite all such praises. Even though the last few years' armed conflicts have labelled the entire region as a no-go zone, ...
Read Full Post
Kohistan is a settled district in Khyber Pakhtunkhwa in the predominantly non-Pashtun Hazara Division. It stretches to about 7,500 square kilometres on both, the east and west of the Indus River. The population of Kohistan is over 550,000 and the people speak Shina and Kohistani – both of Dardic origin. However, like the controversial video scandal the culture, history and ethnography of Kohistan is a mystery for the common Pakistani. Western Kohistan was a part of Swat-Kohistan in the district of Swat but back in the 70s it was made a separate district as was eastern Kohistan. Interestingly, the Kohistan district has two judicial systems in practice. Western Kohistan is ...
Read Full Post
Yes, a picture is worth a thousand words and we all witnessed it when the Swat flogging video was released. Watching an innocent (and unidentified) woman so ruthlessly beaten by a masked Taliban made every Pakistani restless. This is not surprising given that our women are our ghairat (honour) and nobody has the right to mistreat them. News channels kept running the story over and over; cyber citizens gave it more value by posting it on blogs and all social networking websites; liberal and traditional scholars both heavily condemned the incident. Then, one fine morning, we came to know that it was a fake video. Since ...
Read Full Post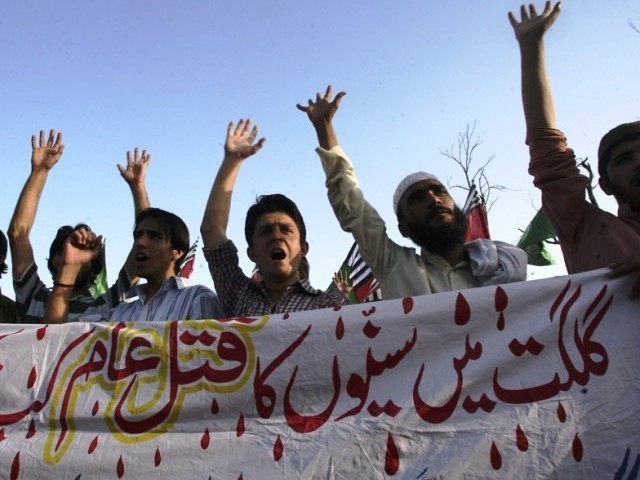 'Paradise on earth' might be a cliché, but it is the only locution that describes the beauty of Gilgit. Its elegance is matchless, but the sectarian violence that has plagued this area has reduced this city to a mere shadow of the beauty it once boasted.  Spring had always filled Gilgit with a rosy fragrance, but this spring, all anyone can smell is the unmistakable stench of blood. It is truly baffling how the gardener has lit his own garden on fire. People from different sects are killing each other ruthlessly, and one doesn't dare to venture out on the streets unless ...
Read Full Post