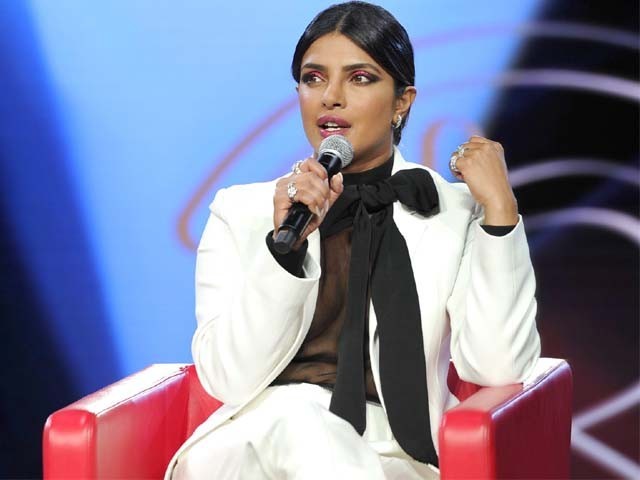 Earlier this week, Ayesha Malik called out Priyanka Chopra at Beautycon over the latter's hypocrisy in styling herself as a champion of humanitarian causes while simultaneously sending out a tweet which many perceived as supporting nuclear warfare. In response, Chopra shut up Malik in the most humiliating, paternalistic, and holier-than-thou manner. Hi, I'm the girl that "yelled" at Priyanka Chopra. It was hard listening to her say, "we should be neighbors and love each other" — swing that advice over to your PM. Both India and Pakistan were in danger. And instead she tweeted out in favor for nuclear war. — Ayesha Malik ...
Read Full Post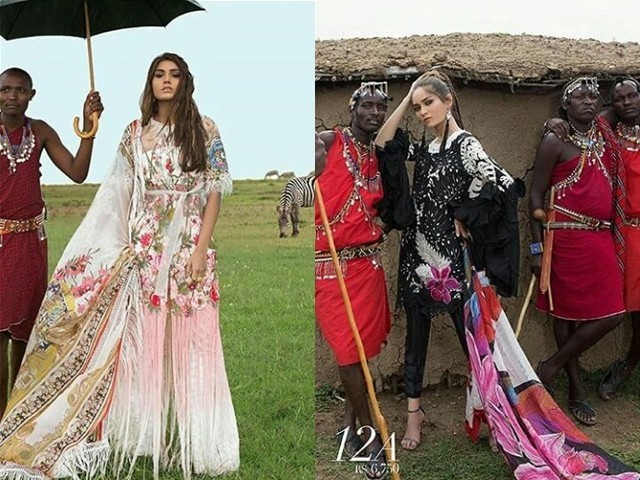 Social media may have been created for people to be more closely connected, but it would not be an overstatement to suggest that today it is largely just a tool for people to share their outrage with the world. The most recent case is of a new campaign launched by Sana Safinaz, where the models being surrounded by natives of the Maasai tribe in Africa has generated a lot of backlash on social media. The response has been unprecedented, with people suggesting this is blatant racism and is exploiting the culture of the native tribes. Of course, many marketing campaigns have ...
Read Full Post
During my recent trip to Pakistan, I often found myself flicking through TV channels. Even though I am still uncertain about what exactly I was searching for, I do remember seeing a menagerie of prominent faces flash on the TV screen from time to time. Some celebrities like Mahira Khan, Fawad Khan and Shahid Afridi appeared regularly. This was wholly expected given that the scale of their stardom has transcended Pakistan's borders. But I also recall seeing Amir Khan, a British-born boxer, with similar frequency. He was promoting an energy drink in a commercial that showed him running through the streets of Lahore while ...
Read Full Post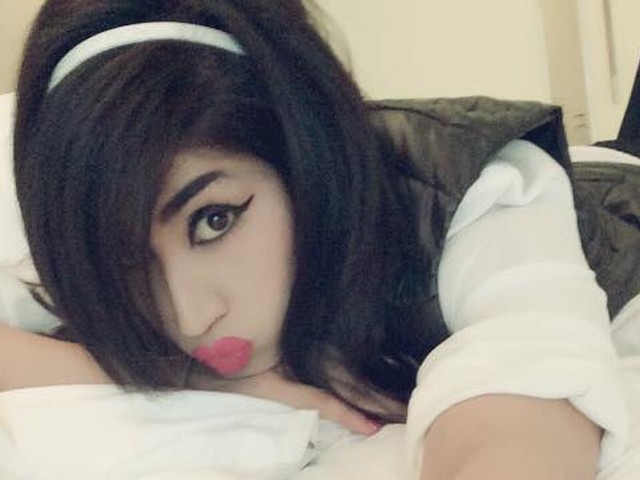 I was first exposed to the raw talents of Qandeel Baloch whilst watching an episode of Pakistan Idol. Back then, I was unaware she was such an icon/sex symbol. All I saw was a girl close to my age walk into the audition room and completely botch her audition. After following American Idol for years and expecting all the judges to be Simon Cowell, I felt bad for her and hoped the judges would go easy on her. She seemed like a typical spoilt girl, whose heart seemed to be in the right place. Her profile on her personal website ...
Read Full Post
Recently, Afghan Americans tuned in to see the Instagram famous Afghan girl, Durrani Popal, an employee of DASH, the infamous clothing store owned by the Kardashian sisters. In the slew of Insta-famous-for-nothing girls, Durrani was given special attention from our community, for the sole fact that she was an Afghan, beautiful, and works for the Kardashians. There are only a handful of fashion and makeup Afghan gurus, and with her big beautiful blue eyes and amazing fashion sense, it's easy to see why Afghan Americans were eager for her to shed positive light on her ethnic background. We all waited ...
Read Full Post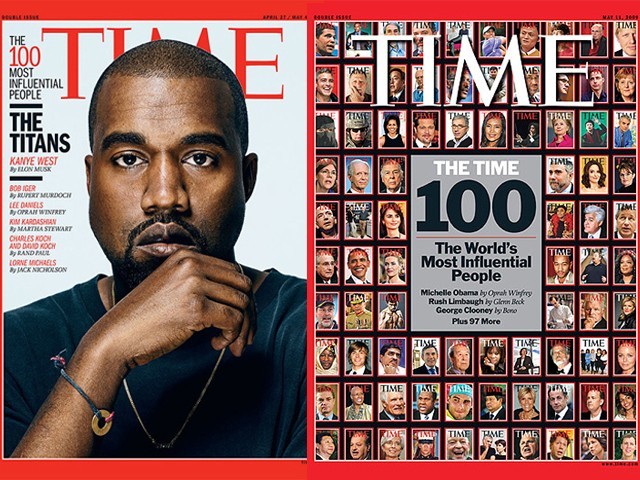 The wait is over and we now have Time Magazine's '100 Most Influential People' list – a list which ranks the most inspiring personalities from all across the globe. This year's list, however, made me question the 'it' factor that brings them in the league of these highly esteemed people. This year, the list includes a variety of individuals and gives you the flavour of everything under the sun. The 2015 list has personalities such as Russian President Vladimir Putin, Pakistani activist Malala Yousufzai, rapper Kanye West, Supreme Court Justice Ruth Bader Ginsburg, German Chancellor Angela Merkel, Chinese President Xi Jinping, India's Narendra Modi, and many more. Thus, I question what makes one ...
Read Full Post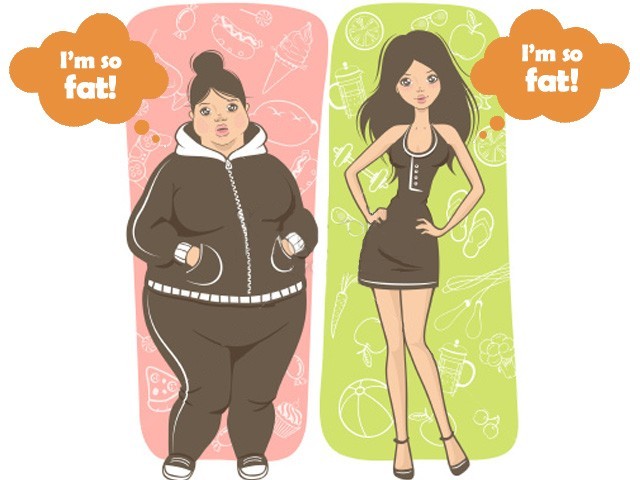 I should make it clear from the beginning that this unhealthy obsession with weight is not limited to Pakistani women but is the universal truth for women everywhere.  We are either too thin or too fat, with most of us being the latter. In Pakistan, a woman's elegance, grace, beauty or self-worth is all linked to her weight and other women, mostly, deem a skinny female to be successful.  I noticed this on a recent trip to Pakistan. After meeting relatives whom I hadn't seen for a long time, the first thing they commented on was my weight, which had become quite rotund. It didn't occur ...
Read Full Post
Submerged in a conversation with my friend a few days ago, she suddenly looked at me and quipped, "Oh, I wish I was as thin as you." As per ritual, I started blabbering about how healthy she was, how her weight suited her and that she should embrace and flaunt it rather than complain about it. A few seconds later, I joined her and started complaining about how extremely petite I was and how I wish I was slightly athletic looking. We spent almost fifteen minutes cursing, complaining, then patting each other on the back and consoling each other. The conversation went on and my ...
Read Full Post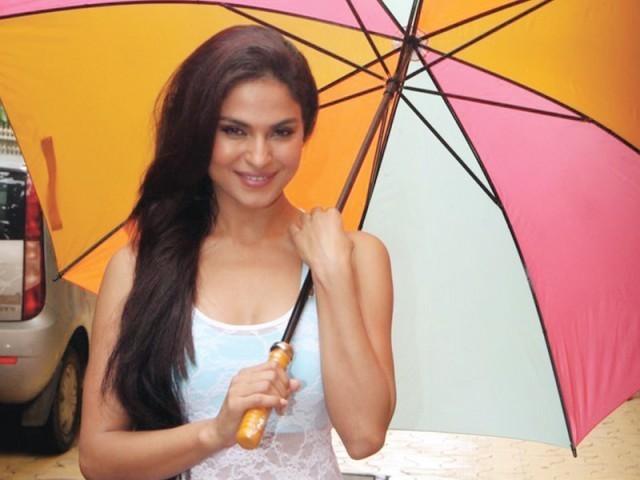 Veena Malik is getting paid million of rupees to get married on live TV. Well, I can't say this is shocking or anything new. The global economy might be in the dumps, but marriage is a robust and burgeoning industry. Eager girls and boys have been hammered this drill since diaperdom. Disney told us that if we were pretty and dainty enough, our handsome prince charming would rescue us and marry us in true superstar fashion. Cinderella threw the Prince under a spell with her ethereal blue eyes, and Meg hypnotized Hercules with her cascading tresses and waif-like figure. ...
Read Full Post