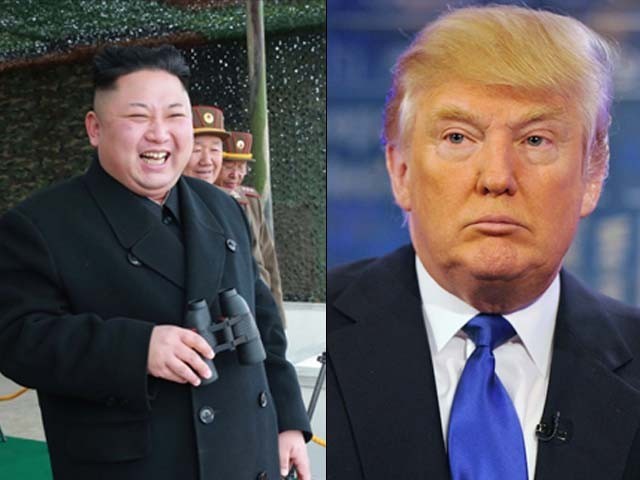 In contemporary history, the memory of the 1953 Korean War has been somewhat overshadowed by the internecine World War II that concluded some seven years before it.   Over three weeks, a collective five million civilians and military personnel perished on both sides of the Korean peninsula, entire villages were destroyed and cities obliterated. Hostilities were first stoked when the then North Korean despot Kim II Sung invaded the South, postulating a reunification of the peninsula. The South Koreans, allied with the United States then as they are now, were aided by the first large-scale air campaign conducted by the US Air Force as well ...
Read Full Post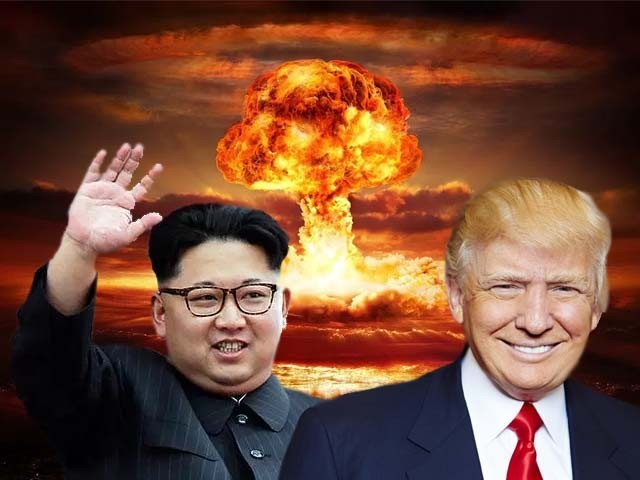 Call it a coincidence or an irony of fate, but I was in the process of winding up my study trip to Japan when my editor asked me to write about the latest episode of the US-North Korea war of words that seems to be taking a nasty turn each passing day. I say coincidence or an irony of fate because the month of August marks the 72nd anniversary of the US dropping the nuclear bomb on Hiroshima. Traveling through Tokyo, Osaka, Nagoya, Kyoto, and of course, Hiroshima, one felt a sense of sombreness. You could see the sadness that engulfed the minds of the past generation and ...
Read Full Post
In today's global political scene, we can see three young world leaders from three very different countries, political systems and cultures for which the term 'Greenhorn' could be used. The three leaders I am referring to are Canadian Prime Minister Justin Trudeau, newly appointed crown prince of Saudi Arabia Prince Mohammad Bin Salman (MBS), and the supreme leader of North Korea Kim Jong Un. Trudeau, MBS and Kim have each been at the centre of the world stage in recent days, but each for very different reasons. Canadian PM Justin Trudeau. Photo: AFP Justin Pierre James Trudeau Born on December 25, 1971, Trudeau is the 23rd and current PM of Canada and ...
Read Full Post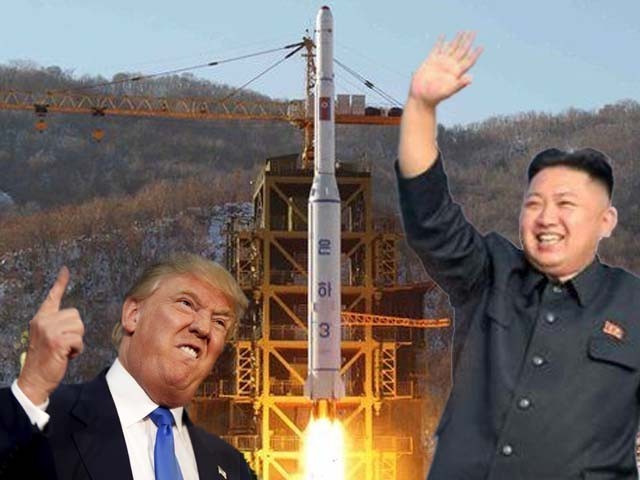 The latest missile test that was launched by North Korea came at a tumultuous time. The United States (US) had warned North Korea that it will face grave consequences if it were to go ahead with a nuclear or missile test. In an apparent disregard to both to the US and the United Nations (UN), North Korea went ahead with its ballistic missile test. The fact that the missile exploded during take-off last Saturday is another story altogether.   There is an imminent danger of the US launching a surgical strike on North Korea as it has refused to bow down to threats. It should be credited ...
Read Full Post
As I write these lines, I'm in the middle of mourning the loss of my friend, Jim – a fine gentleman, who, as a young man, fled Robert Mugabe's brutal Zimbabwe and took refuge in the United States. Like millions of others, Jim regarded America his home, the same America that despite all its fallacies and futilities remains, with malice toward none, the greatest country on earth. You must be wondering why I am bringing up a friend's passing away in a political conversation. You see, in order to connect the dots of the anomalies that surround us, one must ...
Read Full Post
One of Donald Trump's latest contributions to the 2016 presidential contest is an offer to talk with Kim Jong-un, the North Korean dictator who keeps 25 million people enslaved and commands an arsenal that some experts say could have more than 20 nuclear weapons by the end of this year.  "I would speak to him," the presumed Republican nominee told Reuters in an interview. "I would have no problem speaking to him." Such an overture would be a major shift in American policy. No sitting American president has ever met a North Korean leader. Secretary of State Madeleine Albright met Mr Kim's father, Kim Jong-il, on ...
Read Full Post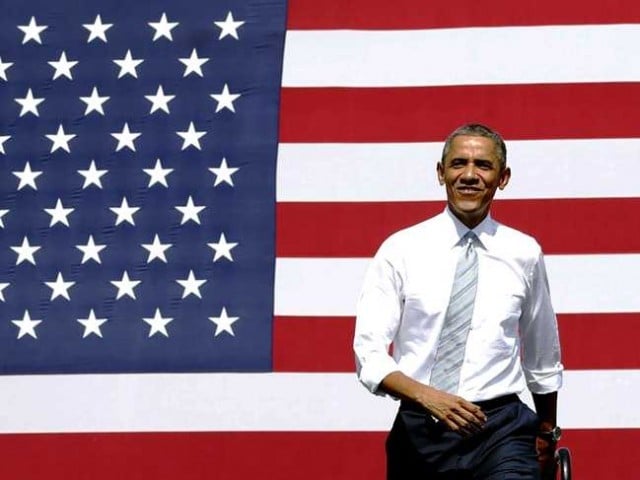 After listening to the debate of prospective presidential candidates, from the Democratic and Republican parties, one can't fail to notice the stark difference in their leadership styles with the present incumbent. President Obama presents a dignified image, a vision backed with impeccable integrity coupled with great communication skills. Perhaps, these qualities are enough to set him apart from the aspiring candidates. Although, it would be too early to assess his performance as the president, since he will be demitting from his position in January 2017. Regardless, one can't resist the temptation of revealing a scorecard of his achievements and failures during his two terms tenure. Obama's inclusive ...
Read Full Post
Out of the deafening silence of North Korea's state-run media and soundproofed borders, emerge stories that go viral and take on mythological proportions. In the 18th century, when technology was not yet sufficient enough to deliver news swiftly across far distances, tales of distant lands would change hands amidst the chatter of travellers in the marketplace and taverns. Similarly, stories coming out of North Korea rely largely on hearsay and speculation. Or on the media of its neighbouring countries, which somehow, based solely on proximity, are able to decipher information. The echoes of distant screams in North Korea are reflected through the media ...
Read Full Post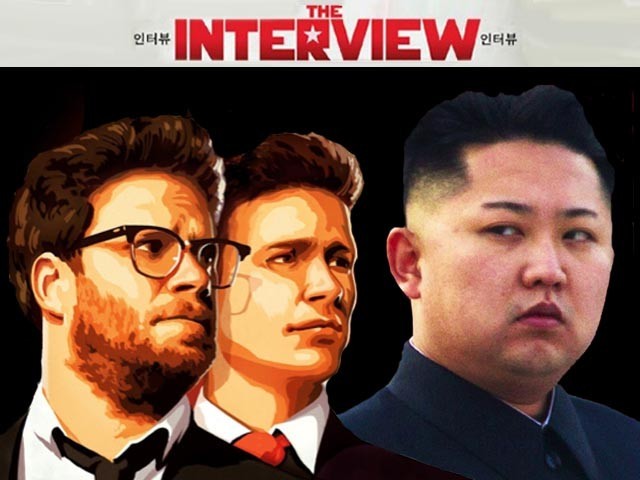 Facing what could be his harshest critic yet, Seth Rogen's upcoming film, "The Interview", has been rated 4.5 nukes by the fuming Supreme Leader of North Korea whom it has satirised.   A spokesperson for the dictatorial regime has accused the Obama administration, which allegedly 'masterminded' the movie, of "provocative insanity", and deemed the movie an outright "act of war". According to the North Korean Ministry of Foreign Affairs: "If the United States administration tacitly approves or supports the release of this film, we will take a decisive and merciless countermeasure." It is unlikely that the "merciless countermeasure" would be a caricature of ...
Read Full Post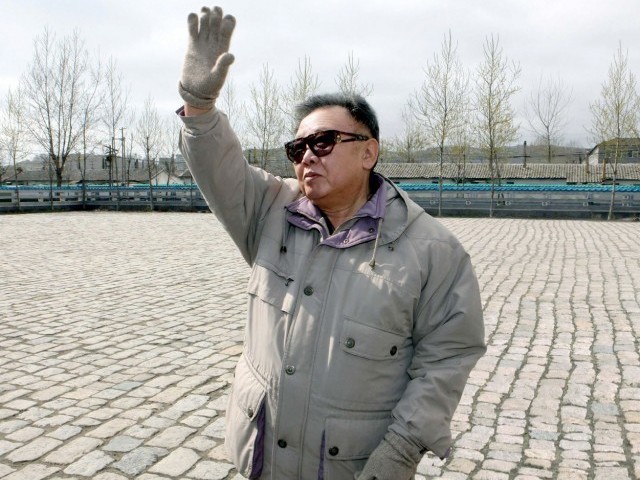 As the international community and regional stakeholders look to take advantage of the small window of opportunity to reform the 'hermit kingdom' following Kim Jong-il's death, it seems premature to predict a "Pyongyang Spring" in the making. As a New York Times editor who visited the country a few years back put it, the regime under Kim Jong-il might be the most totalitarian in the history of mankind. Unlike Stalin, Kim Jong-il took advantage of emerging technologies to perpetuate the regime's propaganda unlike no other while blocking its use for his citizens and keeping them isolated from the rest of the world. North ...
Read Full Post