While reading about the countries where one can get visa on arrival, Nepal suddenly caught my attention. Nepal is both affordable and beautiful, which was exactly what I was looking for. A switch went off in my mind and I became ceaselessly preoccupied with my upcoming travel. I didn't know then that this trip to Nepal would leave a lasting imprint on my mind. The same way I did not know that the spicy topping on my favourite enchiladas, from the best café in Kathmandu, would forever hold my taste buds. Before I departed, I already secured a confirmation email ...
Read Full Post
Nepal's new constitution is one step forward but two steps backwards. Although, it took the Himalayan state an estimate of eight years to build this constitution, but unfortunately, the document prepared by the representatives does not live up to their status. Hence, here lies the crux of the conflict that the Nepalese society has been witnessing for the last month.  Three sections of the society – Madhesis, Janajatis (indigenous people) and women – feel neglected due to the new constitution and they have been very vocal against this matter. Among them, Madhesis  inhabit Nepal's southern plains and share the border with India. Under the leadership of ...
Read Full Post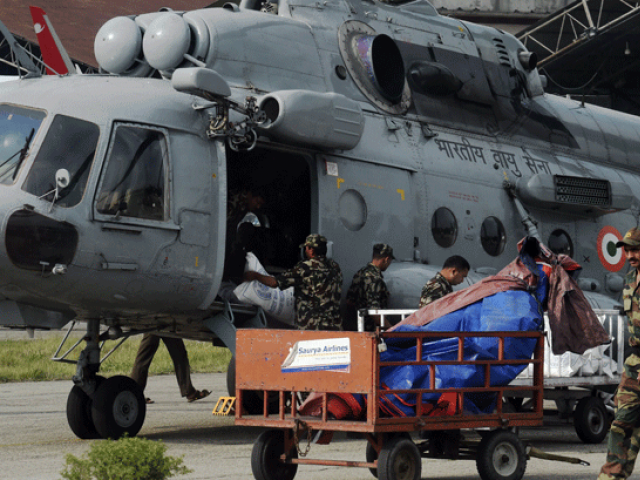 The drawback with Nepal is that our country does not fare well in global media. We hardly get covered internationally and even when we do get some media attention it is largely related to negative news – such as the royal massacre or the Mt Everest avalanche tragedy. This time too, Nepal has made it to every headline around the world due to a travesty. A 7.9 magnitude earthquake struck Nepal killing more than 7000 people and leaving thousands injured. According to the United Nations and the government of Nepal, around eight million individuals have been affected by the devastating earthquake. Nepal falls under the category of ...
Read Full Post
It wasn't too long ago that Kathmandu, Nepal was viewed as one of the most beautiful, and most historical, tourist destinations in the entire world, only to see it suddenly and very tragically crumble in a mere blink of an eye, as one of world's most deadliest earthquakes rampaged the country this past Saturday. Millions of lives were affected, by the massive 7.8 magnitude earthquake, with many trying to find ways to flee the nation, as the death toll rose close to 5000, with several thousand injured. Although Nepal is no stranger to natural disasters, an earthquake of this ...
Read Full Post