The latest trailer of director Danny Boyle's upcoming film Yesterday aims to provide us with a very different spin on the romantic-comedy genre. Written by Richard Curtis of Love Actually fame, Yesterday is about a struggling singer and songwriter named Jack (Himesh Patel) who wakes up from a bike accident in a world where the The Beatles do not exist. Being the only person in the world who knows their songs, Jack decides to start singing cover versions of their most popular songs, becoming an overnight pop sensation. Based on the trailer, Yesterday seems to offer something very different from the sort of movies Boyle has historically directed. The trailer lays ...
Read Full Post
The Spy Who Dumped Me can be described as a coarse feminist buddy spy comedy, that leaves viewers with the powerful image of women sticking together in the midst of an overblown entanglement with a world and agencies they have never encountered before. The film is an addition to the league of Hollywood spy comedies such as Get Smart (2008), This Means War (2012), The Man from U.N.C.L.E. (2015) and Spy (2015). The only difference is that this film revolves around two female friends who are suddenly caught in a state of pandemonium as they get involved in the dangerous and ...
Read Full Post
The leading ladies of Hollywood have proven time and again they can be just as entertaining and bankable as their male counterparts, and when they team up for female-fronted action and buddy comedies, the results can be quite enjoyable. This is why I'm looking forward to The Spy Who Dumped Me – a film that may not have a very ingenious premise, but will hopefully deliver a lot of laughs, courtesy of the comedic chops of its leads. Mila Kunis and Kate McKinnon have teamed up for this spy adventure, portraying two best friends. Audrey (Kunis) and Morgan (McKinnon) unexpectedly become entangled into an ...
Read Full Post
For anyone who doesn't know who Kumail Nanjiani is, he's a Pakistani-American comedian, writer and actor. Nanjiani was born and raised in Karachi, graduating from Karachi Grammar School before moving to the United States to attend college. If you're still reading this, you're probably wondering, so what? Why do I care? What has he done for Pakistan? Well, he's doing the impossible – he's representing Pakistan, in a positive light, in Hollywood. Wondering how? Well, keep reading! 1. A Pakistani hosting Saturday Night Live (SNL)… wait, what?! Your host for the evening: @kumailn! ✨ #SNL pic.twitter.com/5P0RzSiEmn — Saturday Night Live (@nbcsnl) October 14, 2017 For anyone familiar with American ...
Read Full Post
Since the project of a Ghostbusters reboot with an all-female cast was announced in 2015, fans were highly critical and vocal about it. In March 2016, the first trailer was released and it quickly became the 'most disliked trailer' in the history of YouTube. While many fans of the original claim that the quality of the trailer is nowhere near the wit and charm of the first Ghostbusters (1984), an internet war still wages on whether the trailer is disliked due its quality or hidden misogyny behind the criticism.
Loading ...
The film stars Kristen Wiig, Melissa McCarthy, Kate McKinnon and Leslie Jones. Ghostbusters (2016) is directed by Paul Feig.
Loading ...
Leslie ...
Read Full Post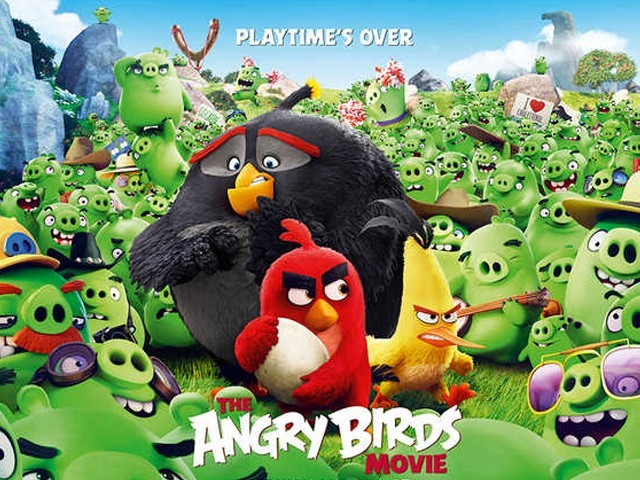 For quite a few years now, young viewers, and adults alike, have been playing Angry Birds on smartphones – crashing wacky birds in buildings and killing the green-coloured pigs. So you can just imagine how the excitement obviously doubles up when a movie based on their all-time favourite video game comes out!  I watched The Angry Birds Movie with the same enthusiasm with which I score points in the Angry Birds game and it did not disappoint me. The movie does have all the elements depicted in the game and once having played the game, one can easily relate to the movie. Brought ...
Read Full Post