It is no secret that the urban centres of Sindh have been ignored for quite some time now. The city of Karachi voted for Pakistan Tehreek-e-Insaf (PTI) in the last general elections hoping that Imran Khan would change the fate of this neglected city, yet no concrete policy measures have been put in place in order to help solve the myriad of problems that this city is facing. The 18th amendment has further complicated matters and left the city to a government that is essentially ruling an urban centre with a rural mandate. Therefore, in light of the city's deteriorating ...
Read Full Post
The city of Karachi is left with a handful of neighbourhoods where encroachment is not an issue yet, namely the Defence Housing Authority, Malir Cantt and few other housing societies. Rest of the city is plagued with encroachments involving roadside restaurants, car showrooms, push cart vendors, illegal settlements and so on. Sometimes hard decisions need to be taken in order to address an issue that was hard to approach earlier. People will be displaced, businesses will be shutdown and many will go jobless but in the longer run, malpractices and violations will come down significantly. Rule of law can only ...
Read Full Post
A damning report places Pakistan as third in the list of countries where the most number of executions took place in 2015, after China and Iran and before Saudi Arabia and the United States. In other compelling statistics, in 2014, the Global Slavery Index, Pakistan ranked third in a list of 167 countries where the problem of human slavery is most severe. In 2012, we had the most number of people (28 million) affected by war and conflict. Along with other South Asian countries, Pakistan ranks high in hunger and malnutrition statistics, with about 41 million people undernourished in the period 2014-16, a whopping 22 per ...
Read Full Post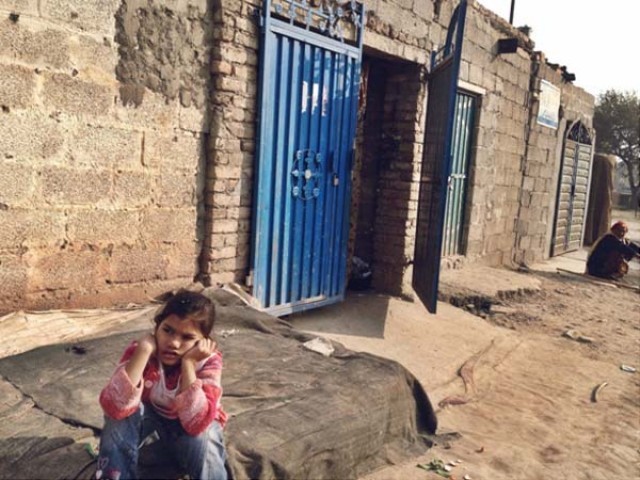 Three-year-old beady eyed Nazia frolics mischievously around the room, trying to coax a response from me. Her mother scolds her, ordering her to go play with her younger brother outside. I, for one, am glad that Nazia is a child as she is oblivious to the constant fear that looms over her family – a fear of being left homeless by the end of this year. Nazia and her family are one of the 80,000 unfortunate slum inhabitants, living in Maskeen Colony Islamabad, one of the thirty odd slums that have been notified by the Capital Development Authority (CDA) for evacuation on the pretext of being ...
Read Full Post
Military cantonments and government officers' residences are a familiar site across the length and breadth of Pakistan. Well-planned, organised, serene and secure are some qualities that come to mind when they are mentioned. Equally familiar are squatter settlements, housing millions across the country. Their presence does not only highlight serious flaws in (neo-liberal) development practices followed by successive governments, it also signifies a disconnect between the state and the people. The two major expenditures in the budget, after accounting for debt servicing, are military and development funding. While the former is inherently non-productive, the latter too is futile for the millions ...
Read Full Post