"I was too young to know at the time; all I knew was that it was uncomfortable and painful." I froze when I heard my friend say these words. Surely not in our families? Surely not in the lives of my own friends? This was the first instance of a friend opening up about her experience of being sexually abused as a child. She blamed everyone, from her uncle who did it, to her parents who she felt did nothing to protect her, to herself for not knowing better. But how could she have known? She was only 10-years-old at the time. You might ...
Read Full Post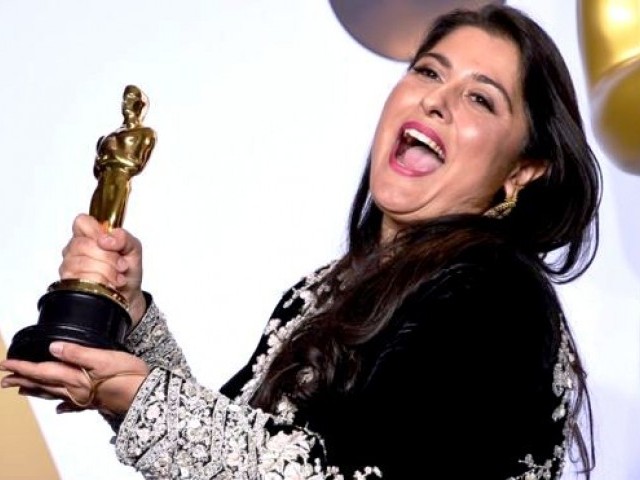 It was yet another proud moment for Pakistan when Sharmeen Obaid Chinoy held up her second Oscar for A Girl in the River: The Price of Forgiveness. To begin with, her being nominated for a second time was good enough, but winning a second Oscar came as a welcome surprise for me. Unfortunately, most people don't share the same sentiments as I do. Many are celebrating her success, but most are bashing her for portraying Pakistan in a negative light… yet again. But why? Are we enraged over the fact Sharmeen Obaid Chinoy projected the stark reality or are we upset we ...
Read Full Post
At first glance, it looks like an overenthusiastic Black Friday sale by Q-Mobile and Huawei, but a closer look at the unmistakably grim faces next to the long banners reveal that this group was involved in Pakistan's favourite pastime – a protest. Photo: Kashif N Chaudhry Photo: Kashif N Chaudhry Photo: Mohammad Jibran Nasir – Official Yes, we love a good protest, don't we? We gleefully demonstrate against the sentencing of murderer Mumtaz Qadri, who incidentally threatened to commit the anti-Islamic act of suicide after being hailed as the ideal Muslim and says he isn't ...
Read Full Post
Recently, I came across an incident that saddened me deeply. It was about a woman, Sonia Bibi, who was raped by three men and set herself ablaze in front of a police station in the Saddar area of Muzaffargarh due to the slacking attitude of the police. The incident is not the first of its kind. Another man, namely Shahbaz, died of self-immolation, after the police failed to take action on his application against a tax official. Similar tragedies have taken place over the course of time. Last year, a woman from Dera Gazi Khan set herself on fire as a protest against the ...
Read Full Post