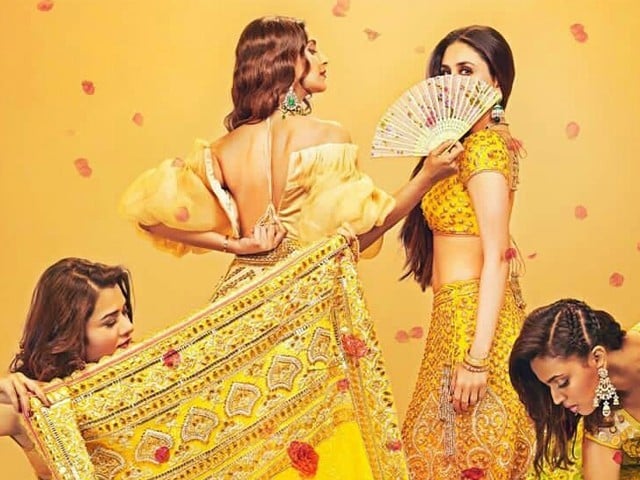 Bollywood's latest female-centric flick, Veere Di Wedding is the most recent film to be banned by the Censor Board of Film Censors (CBFC) from releasing in Pakistan. According to their findings, the film had "vulgar language" and "questionable content". From the looks of the trailer, Veere Di Wedding is Bollywood's closest remake of Sex and the City. A tale of four girlfriends who are wading through the rough waters of romance, marriage and family, all the while supporting each other and finding solace in friendship. For South Asian audiences, this movie is almost a pioneer in terms of showing female friendship ...
Read Full Post
Pakistan's blooming film industry has branched itself out with multiple genres; from the family drama in Janaan by Azfar Jafri and Imran Raza Kazmi, to Shoaib Mansoor's social drama in Verna. However, it goes without saying that our film industry has also given audiences a string of comedy films that left us in a fit of laughter! To name a few of the star-studded hits filmmakers graced us with, we've had Na Maloom Afraad and its sequel, along with Karachi Se Lahore, Jawaani Phir Nahi Aani, Actor In Law, and most recently, Parchi. Directed by Meenu Gaur and Farjad Nabi, 7 Din Mohabbat In has been the talk of ...
Read Full Post
Some days ago, I received a clip on Whatsapp of a scene from a Pakistani movie titled Lahore Se Aagay. The lead character, played by Yasir Hussain, tries to make the dialogue 'funny' by mocking the speech related disorder generally known as stuttering or stammering. Upon further inquiry, I discovered Hussain has played the role of a guy who stutters several times in his career. In another movie, Karachi Se Lahore, which is the prequel to Lahore Se Aagay, Hussain tries to seem hilarious by stammering to the character's advantage. Though he believes his portrayal is empowering for those who stutter, ...
Read Full Post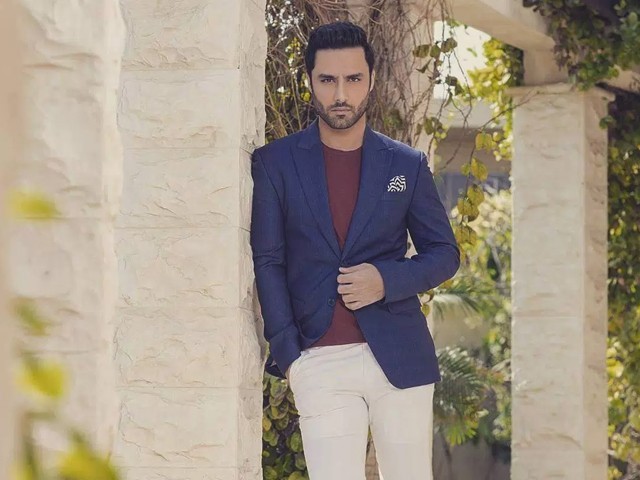 It was an absolute pleasure to join Ahmed Ali Akbar, from the cast of Parchi, in Islamabad. Akbar is known for his roles in films such as Karachi Se Lahore and Siyaah, and his experimentation with diverse genres is a testament to his versatility as an actor. A one-on-one conversation with Akbar, however, is enough to determine that not only is he a good actor, but an amazing human being inside out as well! I sat down with Akbar to talk about his upcoming film Parchi, his latest projects and more in an exclusive conversation that will definitely keep you thoroughly entertained! How did you start off as ...
Read Full Post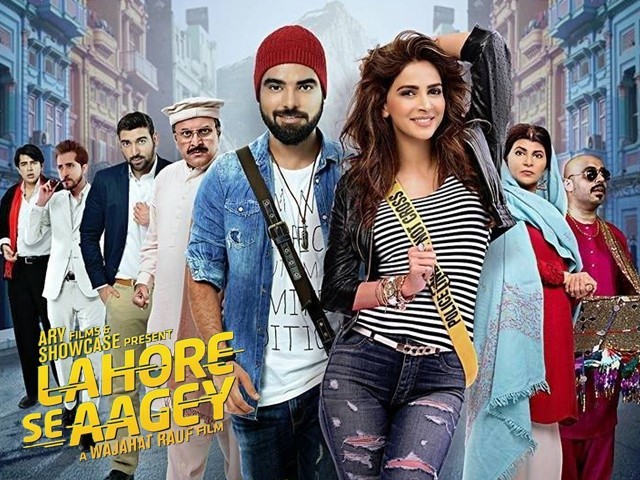 Subtle comedy has never been Pakistani cinema's forte; there are only a handful of writers who have successfully managed to pull off the art of subtle slapstick. Last year's release of Karachi Se Lahore received mixed response from the audience. Some couldn't stop laughing and loved it, while some thought it was needlessly dragged with dry humour. Whatever the response, most thought it was one of a kind; a Pakistani rom-com featuring a road trip through Pakistan – definitely not something the local audience has ever seen before. Director Wajahat Rauf was content with the response he got and hence decided to make a sequel, ...
Read Full Post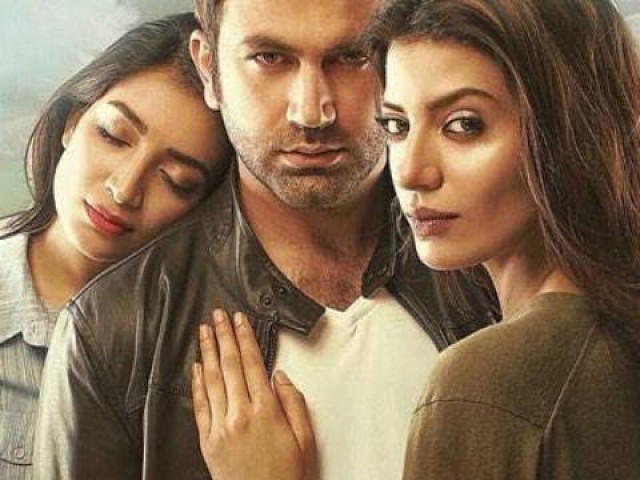 Since Pakistan's cinema industry began its journey towards improvement and development, directors began sharing unique stories through their movies. Where Na Maloom Afraad, Waar, Karachi Se Lahore, and Manto amongst others boosted the revival of Pakistani cinema, it also provided a platform for directors to display their immense talent. However, the recently released Hijrat, directed by Farooq Mengal, failed to make the same impact as it fell short in a number of areas. Simply put, the acting in Hijrat is plain, flat and mediocre. It felt as if the actors were reading the script without emotions, completely detached from their assigned characters. Moreover, the romantic scenes failed ...
Read Full Post
Pakistan's movie industry met its downfall during the 1990s and 2000s. This was the time when big screen actors migrated to television, because there was no variety and Punjabi movies ruled the cinema. During the 1960s to 1980s, Waheed Murad, Nadeem Baig, Shabnam, Shaan Shahid, Resham and Reema Khan were the regular faces to be seen on screen. However, during the revival of Pakistani cinema during 2012-13, television actors adorned the silver screen with their powerful presence. During 2015, a number of Pakistani movies were released which heralded the rise of this industry. This blog will highlight some of the ...
Read Full Post
This year has probably been the first year in decades where film soundtracks have had a significant cultural and commercial impact on the music scene. As film productions increase, the music industry is enjoying a new auxiliary role that it has not been able to enjoy for a long time. Over the past year, we have seen space both for film-specific producers, as well as pop bands crossing over. This year we saw Noori and Shiraz Uppal deliver a very popular soundtrack for Karachi se Lahore, and Strings did some of their finest work in a long time for Moor's OST – ...
Read Full Post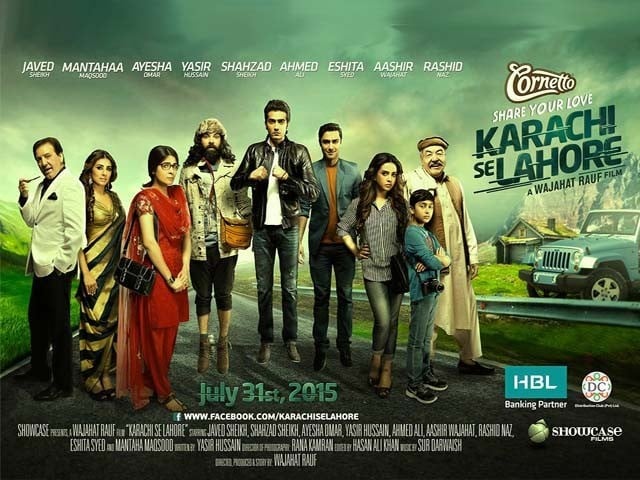 Karachi Se Lahore is another comedy flick from the back to back line-up in Pakistani cinema. It is directed and produced by Wajahat Rauf and the screenplay was written by Yasir Hussain. The story kicks off with the introduction of Zaheem (Shahzad Sheikh) and Maryam (Ayesha Omar) who are neighbours constantly arguing and fighting on senseless issues. Zaheem is seen living alone in an apartment (no mention of his family) and is a banker at Habib Bank Limited (HBL) (too much branding, as expected) who is clearly not happy with his current situation. Being the lead in the film, his acting on the big ...
Read Full Post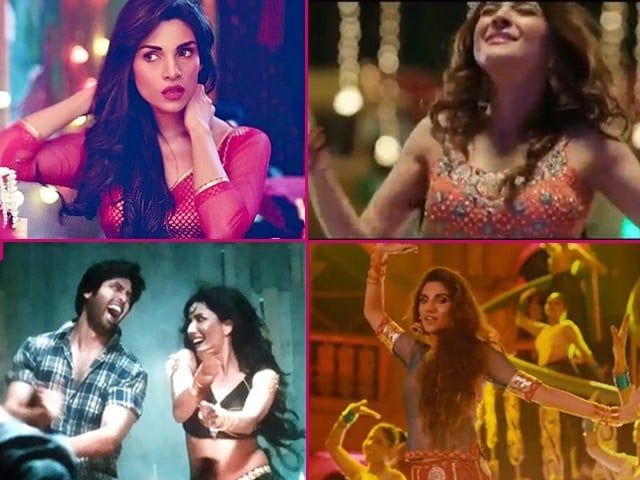 After successfully objectifying women in the '100 glorious years of Indian cinema', Bollywood now recognises its part in influencing commoners, what till now has been 'a bad influence'. It took Bollywood God knows how many Jyoti Singhs to realise what a mess their sexist approach in cinema has caused in populous India. I feel sorry for them. I feel sorry that our neighbours are in trouble; our fellow women are not safe. But at the moment, I'm more concerned about how all this affects Pakistan. Our cinema is going through an interesting phase of its revival, but the same sexist approach has come to trouble us too. Recent ...
Read Full Post