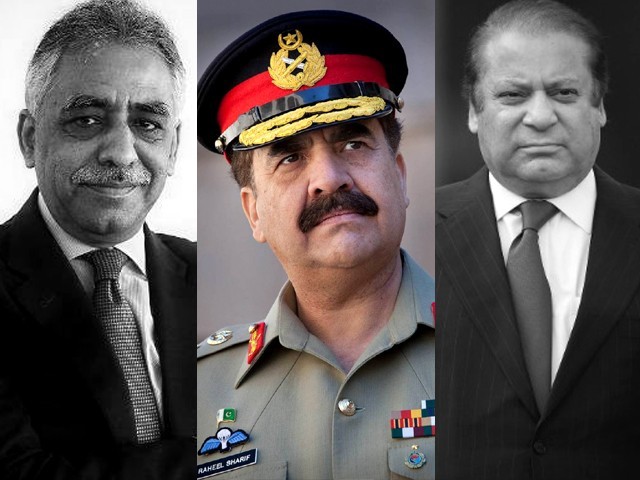 Sindh Governor Muhammad Zubair Umar recently amazed everyone by claiming (with a straight face), "The credit for Karachi's operation goes 100 per cent to Prime Minister Nawaz Sharif". Really, Mr Zubair? Do you know that the number of times Nawaz Sharif has visited Karachi during the past four years is much less than his visits to London and other foreign cities? In fact, during his present stint in power, he has been more concerned with the beautification of Lahore and the Panama leaks verdict during the past one year. We know, of course, that in the corporate world one has to be a boot ...
Read Full Post
Finally, Asif Ali Zardari, after a self-exile of 18 months, is back in Pakistan. His self-exile, at that time, was motivated by the Karachi operation which had started to target some of his close associates and also by his own rather uncharacteristic outburst against the military in which he threatened the institution with "grave consequences". His return has also coincided with Pakistan Peoples Party's (PPP) deadline given to Pakistan Muslim League-Nawaz (PML-N) regarding the former's four demands. Just to reiterate that, PPP had threatened a long march to Islamabad if PML-N did not adhere to its demands. However, on December 27th, ...
Read Full Post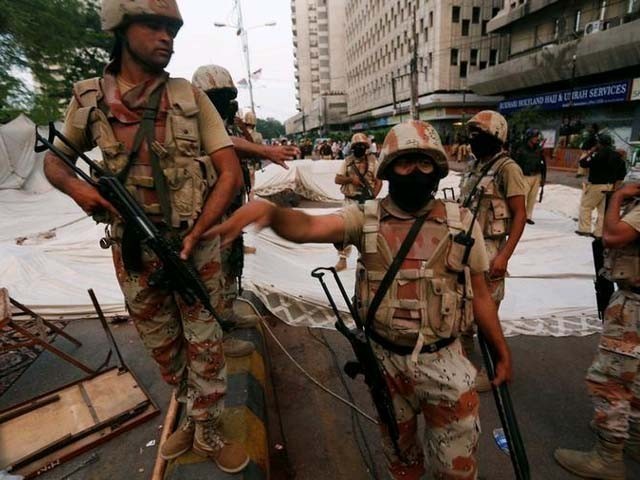 On October 24, 2016, on my way to IBA University for a class, I encountered a horizontally parked ranger's mobile on Shahrah-e-Faisal (at co-ordinates 24.851588, 67.032374). The flow of traffic had halted, and I was running short on time. I decided to take a picture of the scene so I'd have evidence to prove why I was late, to my teacher. A ranger's official, upon witnessing this, rushed to my car immediately, grabbed me and started pulling at me. He dragged me out of the car and snatched my phone. More Ranger's personnel gathered around me and without any justification, ...
Read Full Post
First things first, as a member of the Muttahida Quami Movement (MQM), someone who has seen Mr Wasim Akhtar's work closely and is aware of his political inclinations, I would like to state clearly, boldly, and without a doubt that his arrest is unlawful. The arrest in question was made whilst he was at court, attending a hearing for his bail extension in relation to charges attributed to him in Dr Asim Hussain's alleged confessional statement. My reasons stem, first and foremost, from the fact that the so-called confessional statement made by Dr Asim was made before the infamous Joint Investigation Team ...
Read Full Post
Kamila Shamsie is amongst Pakistan's most celebrated authors as well as the most accomplished ones. Almost every novel in her impressive bibliography is a treat to read. The contents of her books linger on with the reader even after the book is finished.   Kamila Shamsie's writing style is such that one could identify it without even reading the name of the author. Here are eight examples of how you can tell you are reading a Kamila Shamsie novel: 1) Distressed characters Everyone around you is a philosopher in distress. People have matured so much that they've totally done away with the small-talk. No one asks you ...
Read Full Post
The Pakistan People's Party (PPP)-led provincial government appears to be sinking deeper into quicksand with every reflex and move that it makes – whatever the direction. Every path appears to have a noose dangling on the horizon, except for the flight to Dubai. Better the oasis in those dunes than local ones. On the issue of the extension of the Rangers' tenure, the Sindh government has stumbled from one parliamentary pillar to the next. It was damned if it extended the Rangers' tenure, damned if it didn't, and is currently damned that it has curtailed the powers of the paramilitary force. Every move has played ...
Read Full Post
"Power resides where men believe it resides. No more and no less", George RR Martin could not have penned it better. The narrative making the rounds is that there is a civil-military imbalance, and that the Inter-Services Public Relations (ISPR) must immediately reconsider its course of action and dispel any notion of a "soft coup". It is peculiar; critics first shower praise upon the ISPR for its performance, then highlight the credibility a single tweet by Director General (DG) ISPR commands, and later conclude by recommending that ISPR cease and desist. Why? From the British Army to the Indian Army, a simple ...
Read Full Post
September 6th is celebrated as Defence Day in Pakistan. It was on this day that India launched an attack on Pakistan back in 1965. Only a couple of months after launching Operation Gibraltar in Kashmir, Indian forces crossed the border in retaliation, pushing back Pakistani Rangers and advancing towards Lahore from two sides. They had driven up to Batapur from the Wagha check post during the night of September 5th and 6th before they were pushed back. While this was happening, the Indian army chief was boasting about sipping on coffee at the Lahore Gymkhana club. Despite it being a surprise attack, it was held back and fought ...
Read Full Post
Pakistan Peoples Party (PPP) has decided to kick-start its campaign for the upcoming general elections. For this reason, and to prove that Lyari is still its stronghold like it has been in the past, the party organised a public gathering recently in Kakri ground. In a bid to gain local support for the coming local government polls and general elections, the party's co-chairman, Asif Ali Zardari, during the public rally, announced multiple developmental projects. He said that the PPP government will build an engineering college as well as a housing scheme and promised that the people of Lyari will get jobs in ...
Read Full Post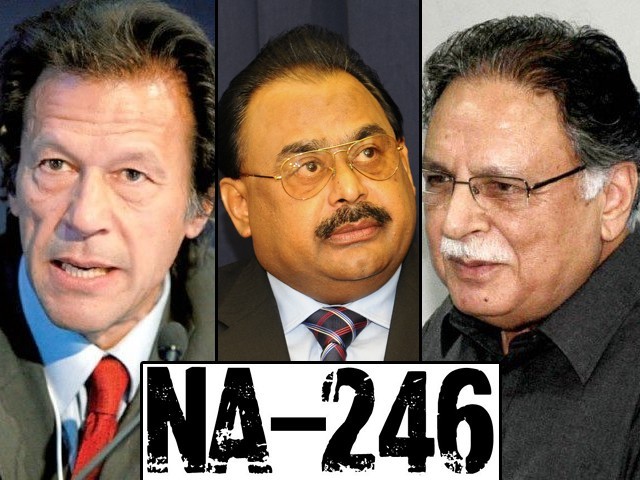 Who bags NA-246 and which party stands victorious tonight makes little difference. What matters is that today's election will put an end to the environment and politics of fear prevalent in Karachi for years. Active campaigning by other candidates in Muttahida Qaumi Movement's (MQM) stronghold, polling agents standing brave at polling stations that were once no-go areas for all political parties and candidates except MQM and fearless voters walking into polling booths with the intention to not vote for MQM, and then being able to walk out and go home, are all a breath of fresh air for Karachiites. This by-election ...
Read Full Post