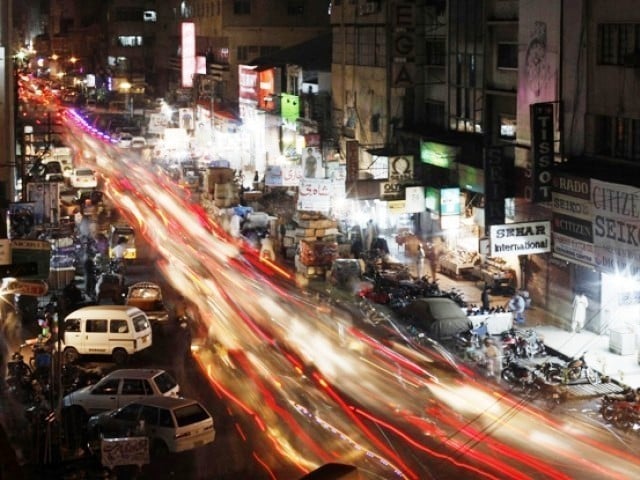 Dear Karachi, I know that you're probably busy with your everyday schedule but I decided to write to you anyway. I hope you listen to the complaints I make and the compliments I mean. Almost every few days, you witness something awful. But I am so glad to see the strength that you have sustained. You're still living. You moved on. And that's what makes me fall in love with you. You're beautiful, chaotic and dangerous in your own manner. At times, I can't really tell who you are. I can't decide if you're the Lady in Red, who seduces people by bribing ...
Read Full Post
The face of the Regal Chowk glows from behind the heavy makeup of smoke, grime and dust gathered from the decadent, yet utilitarian vanity of decades. It tries to shine through and reflect on the stories it wrote over the years; the story of sunshine and happiness; the story of grey skies and heady days when the sky almost fell with rain and anarchy; the story of limited affluence and large-heartedness; the story of the inhabitants and the tale of the dream and the dreamer. Yes, the Regal Chowk is privy to all that and more; and if you are lucky ...
Read Full Post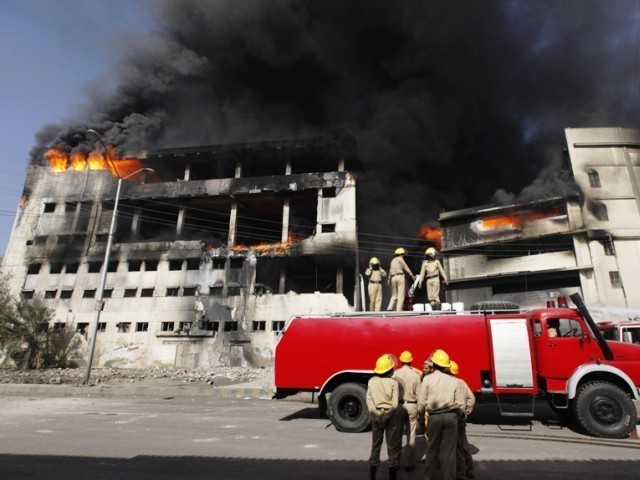 Is it a crime that someone in Pakistan generates Rs2 billion in annual revenues? If this said person pays taxes worth Rs20 million per year, why is he implicated under section 302, which is premeditated murder, if his factory faces an accident? Is it fair that a person providing direct employment to 1,200 workers, translating into 1,200 families, whose factory suffers from an unanticipated fire, is sent to jail along with his gatekeeper, accountant and senior staff? Who benefits from the fact that the owners are in jail today? And what happens to the 900 workers who are depending on finances from ...
Read Full Post
Dust and heat scrubbed this sky of all colour. Disfigured roads and dismal buildings littered the earth beneath it; a desolate land in shades of dirt. He looked upon the building below him. The veneer of smog and heat created the impression of a mirage, giving the factory an almost dream-like quality. "Death trap," he whispered to himself. Day after day, he was sent to observe, not knowing why. He never questioned, much like the people he would see filling into this building in just a few moments. One door ─ they entered through one door every morning; they left through the same door every evening. There was ...
Read Full Post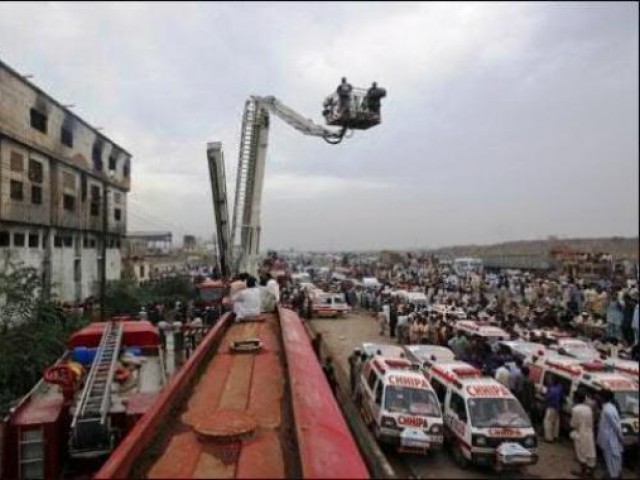 At this moment, Pakistan is featured in all international news channels and papers due to two unfortunate incidents of fire that took place in factories in Lahore and Karachi. The fire in the shoe factory in Lahore left 24 people dead, including the owner of the factory, and various injured while officials have confirmed that over 200 lives have been lost in the fire that took place in a garments factory in Karachi. Both fires broke out accidently and workers were trapped inside. In both cases, the buildings and occupational safety measures were said not to have been up to the standard described ...
Read Full Post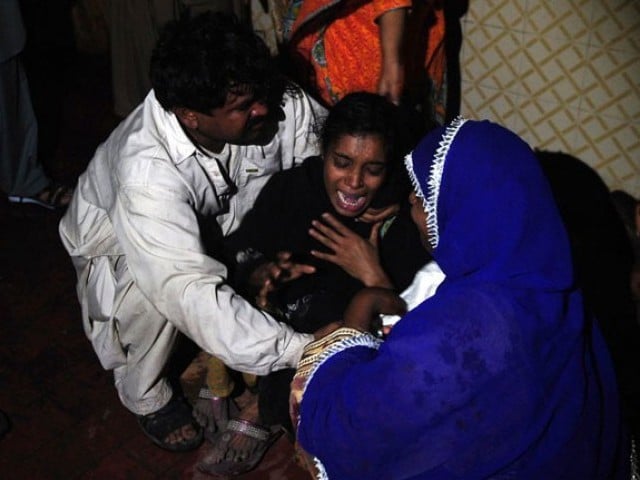 The Civil Hospital Karachi was shadowed in a strange silence and gloom yesterday morning. Over fifty ambulances sprawled the space outside the morgue. Every few minutes a siren blasted from round the corner, and another ambulance made its entry. As a group of anxious relatives surrounded the ambulance, no one spoke. Many families repeated the exercise, till suddenly a cry of horror would break cut the deadly silence like a knife. As each member of the family peeked inside the ambulance, their grief, shock and despair would give way to tears ─ they had identified their loved one ─ only that the ...
Read Full Post