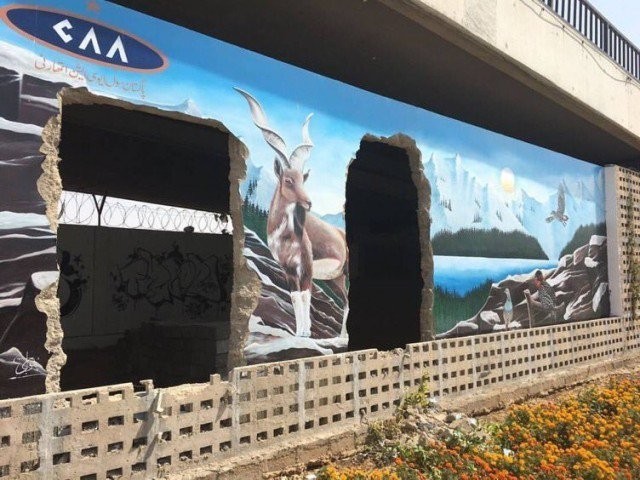 I was absolutely devastated to see what the Civil Aviation Authority (CAA) has done to Italian artist Maurizio Boscheri's beautiful markhor mural at the Karachi Airport. Pakistan is seen as a dangerous, brutal country, but lately, we've been working on softening our image through art and culture. We get excited when a Pakistani artist is chosen to show her work in New York or London or Tokyo. We want grants and fellowships to support Pakistani artists around the world. We want international attention for projects like the Lahore Biennale and the Pakistani Chowk renovation. We think that this humanises us ...
Read Full Post
If you were to visit the departure floor of Jinnah International Airport between 10 am and five pm on a weekday, you would be awestruck by the melodious sounds created by a blind flute player. Ashfaq is a 42-year-old man who has been at the airport for the last 20 years. Born as a blind child, his childhood was pain ridden, troubled and filled with tales of ill-treatment. As soon as I heard about Ashfaq and his optimistic attitude towards life, various questions came to my mind, so I decided to meet him and find out more about him. When I finally got the chance ...
Read Full Post
The orange of the flame trees was so vivid that I felt it would come off on my finger if I were to touch it. The colour of the flame trees stands out in my memory when I think about Zanzibar, with its white beaches and dreamlike turquoise waters. Zanzibar, an island off of Tanzania, is a beautiful place to escape to. The brilliant green of the trees is unfettered by billboards, tiny shacks with metal roofs crowd the roadsides, selling bright red, yellow and blue football jerseys, t-shirts and flip-flops. The locals are predominantly Muslim, the women are dressed ...
Read Full Post
Imagine the worst airport you can think of. Multiply it by 10. Then multiply it further by 20. Drop the resulting figure in a barrel, and throw that barrel away where the sun doesn't shine. At the bottom of the crater created by this barrel drop, you will find Islamabad airport. I had the misfortune of travelling via Islamabad's Benazir Bhutto International Airport some months back, and I'm glad that has been my only visit to the place. Unless someone holds a gun against my head, I have made it a point to never travel via this airport again. From the ...
Read Full Post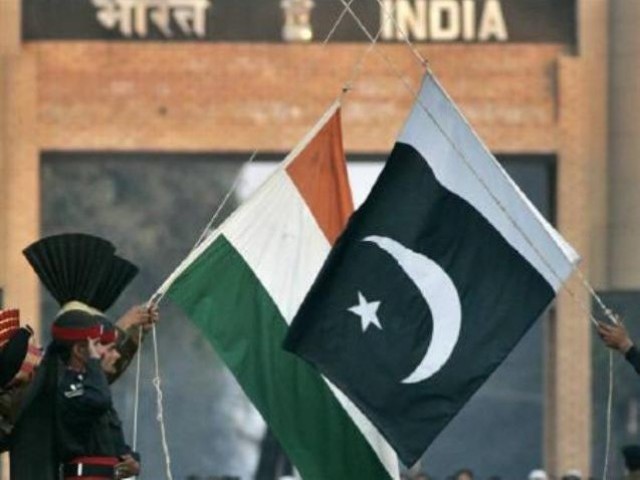 I was sitting on Facebook when a friend of mine, a very patriotic Indian, messaged me informing me of the airport attack in Karachi. I replied expressing shock and grief, a feeling he reciprocated. We, the educated youth of India who love the music of Atif Aslam and Rahat Fateh Ali Khan, and have no qualms with Ali Zafar starring in Bollywood movies, only empathise with victims of terrorism anywhere in the world. Terrorism has been affecting our own country since the late 1980s; starting with the killings and forced displacements of Kashmiri Hindus, followed by a series of ...
Read Full Post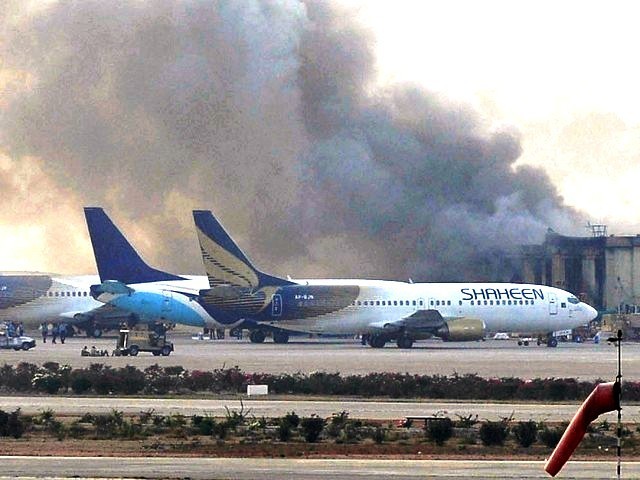 After an attack on Jinnah International Airport just two days ago, you would think we have some practice in dealing with the situation. We don't; in fact, we just keep getting better at failure. The second attack takes place at the ASF training camp, which is in close proximity to the high-alert, already bruised airport. The events that followed post breaking the news were something to see, perhaps as a training manual for What-Not-To-Do-In-An-Emergency-For-The-Second-Time. Within minutes you felt like you were actually there as reporters tried to take us foot by foot with the commandos holding weapons. It began with a few ...
Read Full Post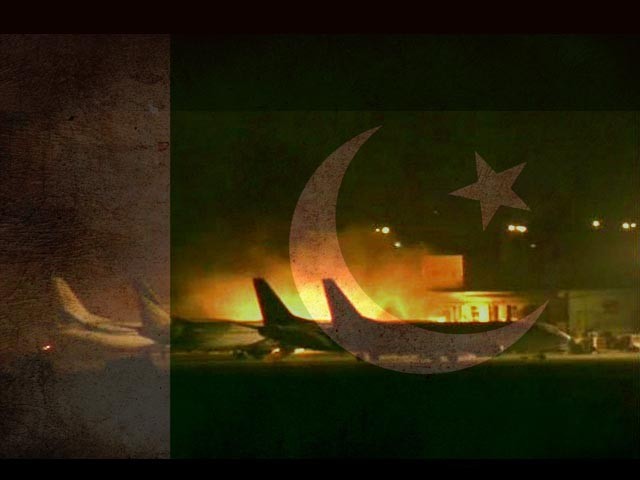 Today, on June 10, 2014, Pakistan has officially become the biggest joke in the world. This is the second attack to have taken place, one at and one near the largest airports in the country. It came after an emotional morning in which the world was informed that bodies of seven people, remnants of the first attack, who were stuck inside the cold storage area, were retrieved. This, of course, only happened when the media boxed the eardrums of every politician it could reach. Before that… well before that we were asleep. We did wake up though. For a few ...
Read Full Post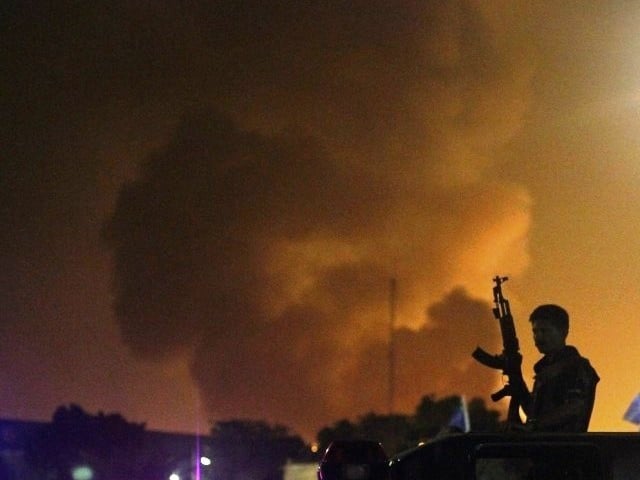 As a pilot, I'm often quizzed endlessly in great depth, particularly by those fearful of flying about how safe it really is to fly. My answer is always the same – you are the safest after take-off, having had already traversed the most dangerous part of your journey, that is from your home to the airport and onto the aircraft. Nowhere does this statement hold truer than in the terrorist metropolis of Karachi. My sole apprehension on every flight, in and out of Karachi, pertains to getting from Defence to the airport, and vice versa. And Sunday night, my ultimate fear ...
Read Full Post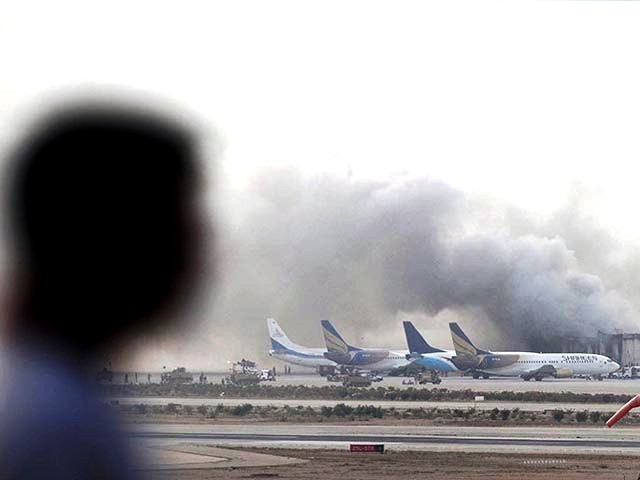 The story developed like a gathering storm. First there was news of a security breach when some armed men cut through the fence from the 'Fokker gate' near the Ispahani Hanger, close to the Pehelwah Goth area which had already been cited as a security risk many times. Television audience was just trying to catch its breath over the horror unfolding in Taftan, on the Pak-Iran border where over 23 Shia zaireen lost their lives to a suicide attack, in a manner that has such a familiar, horrible ring to it. As if that breaking news was not heartbreaking enough, news ...
Read Full Post