"Little Karim is not someone who gives up. He is a fighter and he will keep fighting like he did while climbing the world's tallest peaks, snatching life from the jaws of death," remarks journalist Muzafar Hussain as he learns that Mohammad Karim has been in critical condition for the past seven days in a hospital in Skardu. Belonging to the small village of Hushe in the Ghangche District of Baltistan, Karim (populalrly known as "Little Karim") is a veteran high altitude mountain porter who is famous for his decades worth of expeditions, climbing skills and incredible resolve, which truly belie his small stature. But ...
Read Full Post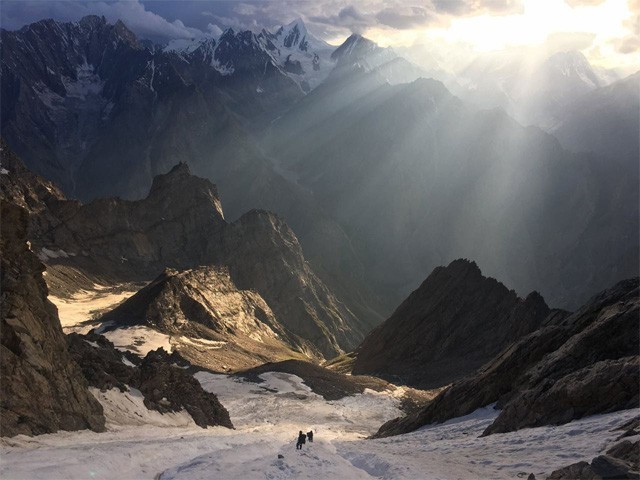 I have always loved mountains from afar, but never thought that one day I would be ready to actually climb a mountain for real. I have never been a mountaineering aficionado, nor did I have any prior experience of mountaineering or technical trekking. Yet, as my 30th birthday approached, my adventurous-self decided to be part of an expedition to climb the Baaushal Peak, which stands at 5,720 metres approximately.  Celebrating my 30th  on a mountain top in the majestic Karakoram Range of Pakistan seemed like a good idea at the time. It is also interesting how I became part of this group of brave ...
Read Full Post
The upcoming film, The Mountain Between Us, seems like yet another joyride full of jumps, scares and goose bumps. It is based on the book 'Mountain' by Charles Martin. The film stars Kate Winslet as Alex, a thriving photojournalist and Idris Elba as Ben, a neurosurgeon. Furthermore, it is the Palestinian directors, Hany Abu Assad's, Hollywood debut and trust me, if you love survival films you are in for a treat. How can anyone not love a film with Rose from Titanic starring in it? Our all-time favourite survivor is seen in numerous excruciating conditions, from surviving underwater to manoeuvring the wildlife of the mountains. The trailer of The Mountain Between ...
Read Full Post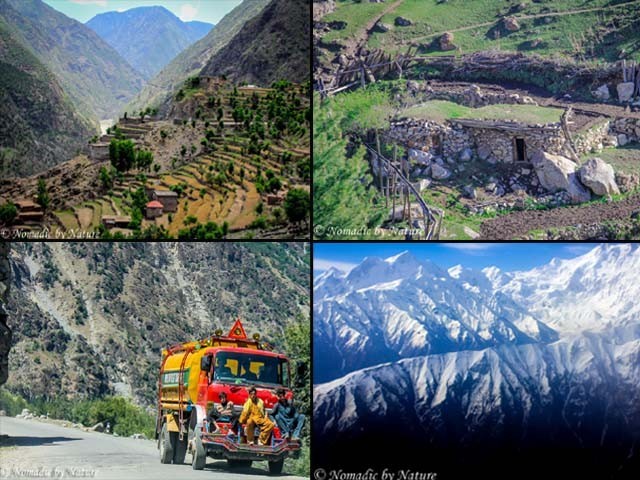 Towards the boundless northern areas of Pakistan, the world's greatest mountain ranges merge as one. Pushed upwards by the subduction of the Indian subcontinent, their snowy peaks rise above parades of clouds providing a habitat for The Golden Eagle, Snow Leopard, Himalayan Ibex, and The Tibetan Wolf.  Photo: Mike McCaffrey This is where the Hindu Kush, Himalaya and Karakoram mountains merge, hosting five of the world's 14 peaks which are higher than 8,000 meters (26,247 feet), including K2, the world's second tallest peak after Mount Everest. Flying over this region provides perspective to the viewer, as a sea of snow-capped summits can ...
Read Full Post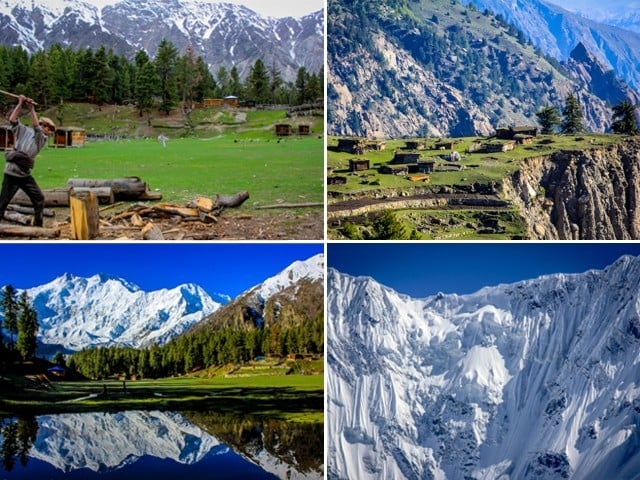 Fairy Meadows is like the bouquet of flowers set before the towering killer mountain, Nanga Parbat. The mountain sets a backdrop for the Fairy Meadows, making it an appealing and exciting destination for tourists. Fairy Meadows are where the legends of Nanga Parbat are kept alive, told by generations of villagers who had the chance of witnessing the legions of climbers who never descended its icy walls. Towards the northern side, it welcomes us with the Raikot glacier, strewn with dark echoing crevasses, plagued by constant avalanches, and guarded by 15 meters of ice spears. One in five people who attempted to climb ...
Read Full Post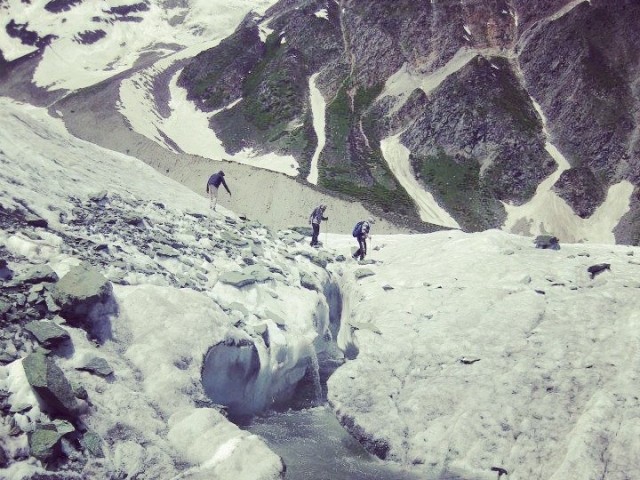 I believe words do not suffice when it comes to describing the emotions that run through you when you're standing at the foot of a mountain. The raw beauty and power of these mighty mountains make you realise how small we really are. No matter how many times I see them, those mountains, valleys, glaciers or plains of multiple coloured flowers changing after every few feet, I am always left speechless. Maybe it's just me, but somehow, just being there instils this faith that there truly is a higher power out there. To truly understand these mountainous areas and northern valleys, one ...
Read Full Post
The allegations of fraud against Greg Mortenson were troubling to thousands of firm supporters of his mission to educate children, especially girls, in the isolated regions of Pakistan. For those who don't know who Greg Mortenson is, he is a humanitarian and the author of Three Cups of Tea, a New York Times best-seller. He is also a mountaineer and in 1993, he decided to climb K2. In his journey through northern Pakistan, he ended up in Korphe, a small village. He was in a terrible state and the locals of Korphe took care of him until he recovered. Mortenson, ...
Read Full Post