As Turkey mourns the loss of 39 souls in the fifth terror attack to strike Istanbul in a bloody 18 months, the country's plight unveils the two arms of Islamism unfolding against Turkey's century-old canvas of civil, pluralist Islam. One is known as violent Islamism, and the other, less recognised but more covert (and, for that reason, more ominous), is institutional Islamism. While the gunman has already been identified and claimed by ISIS as its soldier, Turkey is learning the institutional Islamism that Turkish President Recep Tayyip Erdogan has pursued for decades is no protection against violent Islamism. Erdogan's Turkey is increasingly governed by institutional, non-violent Islamism, a ...
Read Full Post
When Recep Tayyip Erdogan recited the following verses whilst serving as the Mayor of Istanbul back in 1999; "The mosques are our barracks, The domes our helmets, The minarets our bayonets, And the faithful our soldiers…" Turkish citizens should have known better than to vote him in as prime minister for 11 consecutive years, and eventually, the president of Turkey. Known to the world of politics since decades, Erdogan isn't a stranger to how the political clock ticks. He created the Justice and Development Party (AKP) in 2001, which raised him to unprecedented heights. To date, his status within the party remains ...
Read Full Post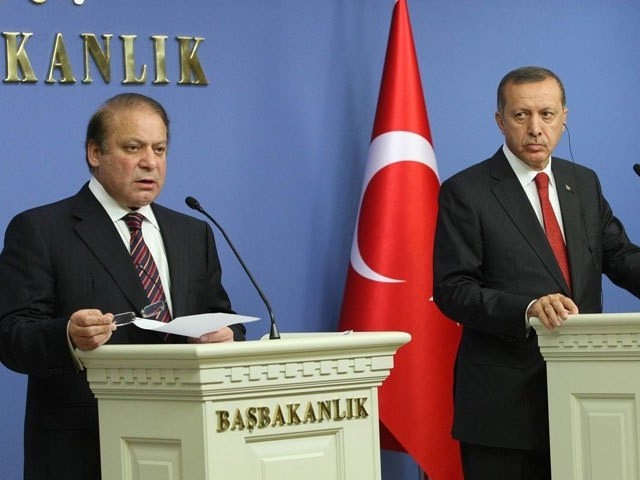 It has been reported that our embattled Prime Minister, Mian Muhammad Nawaz Sharif, is looking increasingly towards President Recep Tayyip Erdogan of Turkey for inspiration in how to establish civilian supremacy in Pakistan and to face off challenges from the powerful military as well as political opponents.    If this is true, then one can only hope that Mian Sahib emulates Erdogan in his earlier avatar as a committed democrat and not in his most recent reincarnation as an unabashed autocrat. It is hard to believe now but there was a time when Erdogan was the great hope for a truly ...
Read Full Post
As the Russian intervention in Syria intensifies the chaos in Turkey's neighbourhood, Turkish politics are becoming more unstable. The two explosions that went off in the capital city of Ankara took place right across from the train station, a landmark soaked in republican symbolism. The bombing took a high toll on peaceful demonstrators, who were on their way to a central meeting place to protest the violence in the country and demand peace. A pair of shoes, belonging to a street vendor who was selling Turkish traditional bagel or simit, is placed at the bombing scene during a ...
Read Full Post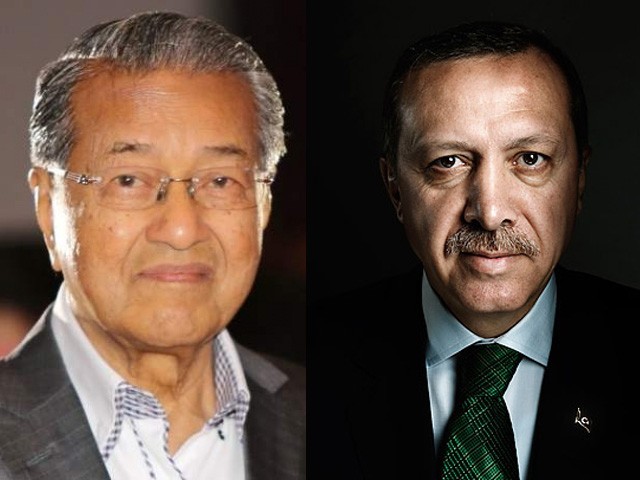 As I read some of the statements made by the Turkish Prime Minister, Recep Erdogan, and the reactions following them, a feeling of deja vu overcame me. Haven't I heard (all) this before? In the late 1990s, the former prime minister of Malaysia, Dr Mahathir Mohamad, was facing an Asian financial crisis. Just like Erdogan is doing now, he blamed the West, the Jews and the currency speculators for the crisis and thus, restricted people's right to freedom. Unsurprisingly, he was also accused of being authoritarian, anti-Semitic and a propagator of far-fetched but dangerous conspiracy theories. But these are not the only similarities between the two prime ...
Read Full Post