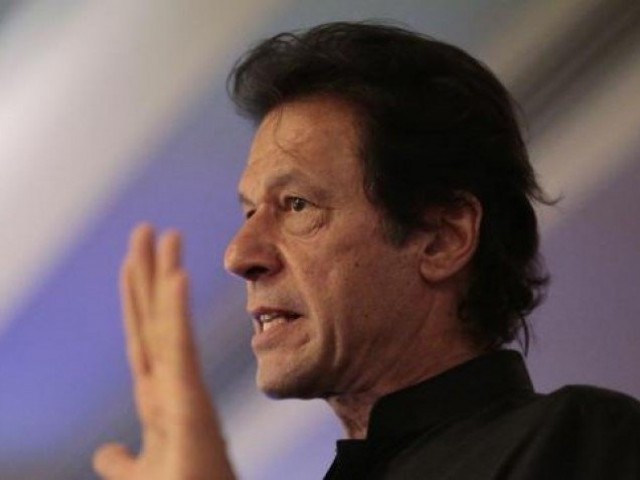 In old times, there used to be an unwritten code of conduct about sending and receiving messages through emissaries across opponent camps, battlefields, and states. That code – "don't shoot the messenger" – demanded that even if the commanders did not find the message to their liking, they must receive and send back the envoys of the enemy safe and sound. A modern-day revision of shooting the messenger is to point fingers at the media for presenting bad news about a favourite person, cause, or organisation regardless of how authentic or true that news may be. Experts of logic and ...
Read Full Post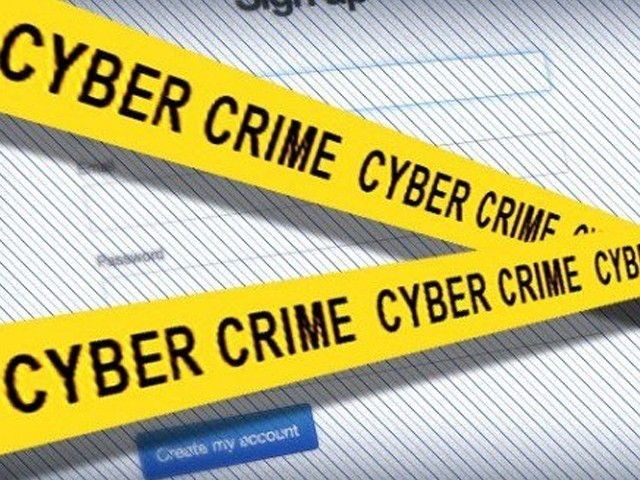 It is unfortunate that every time activists engage the government in a discussion regarding the Prevention of Electronic Crimes Bill (PECB), with the aim of protecting civil liberties in cyberspace, the government in turn makes the law more complex and open to multiple interpretations. In recent days, an extensive round of deliberation was carried out with the senate's standing committee and sub-committee on information technology. This time, digital rights organisations somehow managed to push legislators through, with the help of a few sane voices, in the senate for removing and/or improving the sections contravening the essence of democracy vis-à-vis civil liberties. Pakistan has ...
Read Full Post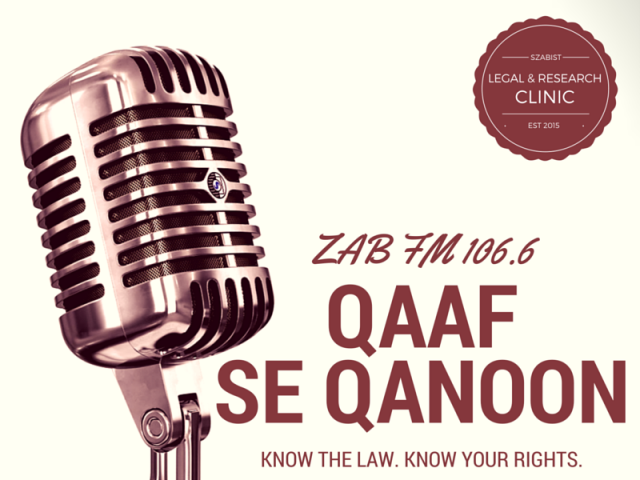 Good things should be appreciated and promoted, a recent example would be Qaaf se Qanoon, a radio-show, launched on ZAB FM 106.6.What this show seeks to do is spread legal literacy amongst the masses. The show is being aired in Karachi every Monday, from 6pm to 7pm. Those living in other cities can listen to the show online on either ZAB FM's website or on Soundcloud. Qaaf se Qanoon is part of the 'SZABIST Legal and Research Clinic'; project initiated by Shaheed Zulfikar Ali Bhutto Institute of Science and Technology's (SZABIST) faculty, current students and alumni. The main purpose of this clinic is to advocate ...
Read Full Post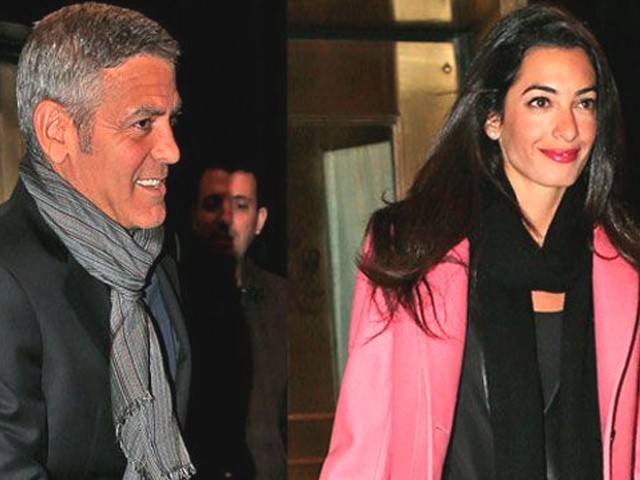 Dear Mr Clooney,  To most of us, Amal Alamuddin was just another name – she could be a friend, a neighbour or another acquaintance. But what we really didn't know was that this name would one day be linked to you. We would have never guessed that you of all people, the fantastic silver fox of Hollywood, would tie the knot and that too overnight! She is engaged to you, the 'world's sexiest man' and one of the most sought-after bachelors. I hope your ego has taken a huge boost while you read this. She has set the standard so high that if we had to ...
Read Full Post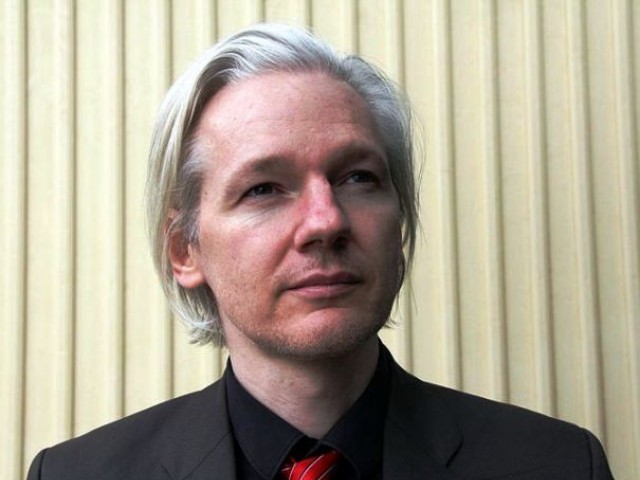 Julian Assange's WikiLeaks indomitably dominated the headlines of late. The content of the leaked US diplomatic cables is definitively headline worthy. The repercussions of the unveiling of dangerous government secrets are colossal. As the US Justice Department considers the Espionage Act of 1917 to charge Assange with, I wonder if speaking out the truth is unpatriotic or if it's just the only right thing to do? According to the Espionage Act, "unauthorised possession and dissemination of information related to national defence is illegal". But then what about the First Amendment to the US Constitution? It guarantees freedom of press. Robert Wright ...
Read Full Post
The continuing WikiLeaks saga has many important implications for the state of international relations which have been much debated over the print and electronic media. We've heard diplomats, kings, generals and politicians from all over the world having candid and unguarded conversations about each other. However, we have failed to see how the leaks have threatened the idea of history, and notions of the process of discovering it. History is not what has happened in the past but an account of what is said to have happened. The historical process can range from a sage telling a story to a ...
Read Full Post
So far a few hundred cables have been released – this is out of approximately 250,000 that WikiLeaks say will be eventually released. Newspapers, television channels, blog sites and other sources of information and media dissemination are having a field day, both in Pakistan as well as overseas with the wealth of information that has come out. The head of Russia's intelligence service has said that the cables provide a "treasure trove" of information and that his analysts will go through them in detail. Meanwhile Israel is gloating that its stance on many things is the same, both in public ...
Read Full Post
We like to pretend that we're indifferent to it. The fact of the matter, however, is that it exists all around us. Sometimes in the shape of a tete-a-tete, at other instances as an intelligence report or espionage leak, it all boils down to the same idea – information generated across the circles where it has no business being. Simply put, it is just the good old strangely satisfying thing we call gossip. "Log kya kahain gey" – a maxim we'd lived under all our lives, explains perfectly the very human desire to talk, converse, and ...
Read Full Post
It was never really a secret that Saudi Arabia did not like Iran. Perhaps there may be a sectarian history to this or maybe it is simple old realpolitik with two large states vying for regional power. But Saudi Arabia isn't the only Muslim country that seems to loathe Iran. There is the UAE and Kuwait as well as, albeit to a lesser extent, Qatar. According to a cable of Feb 9, 2010, from US ambassador to UAE to Admiral Mike Mullen, head of the US armed forces, prior to the latter's meeting with the UAE crown prince and defence ...
Read Full Post
The Sam Adams Associates for Integrity in Intelligence is a group of retired CIA officers that annually gives away the Sam Adams Award to an intelligence professional who takes a stand for integrity and ethics. This year, the award was given to Julian Assange, the editor-in-chief of WikiLeaks. Causing uproar all over the world, WikiLeaks is releasing online documents that the US government never imagined to be accessible to ordinary citizens. Interestingly enough, neither the US Foreign Office nor the Pentagon has denied the authenticity of these documents, perhaps because of the sheer stupidity of accusing anyone of faking millions ...
Read Full Post