The right wing party Jamiat Ulema-e-Islam-Fazl (JUI-F) has now sent an ultimatum to Imran Khan. How this situation transpires over the next couple of days will reveal a lot about not just the parties involved and the establishment but will also shed light upon how various groups in Pakistan view the 'Azadi march.' Interestingly, Maulana Fazlur Rehman and his march have found some support from certain liberal corners of the country, at least through social and conventional media, despite the fact that many of these individuals share very little ideological DNA with these parties. Whenever it comes to 'ideology,' the ...
Read Full Post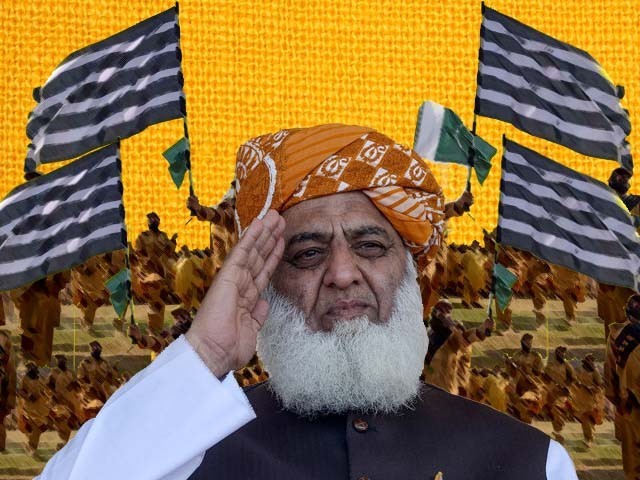 If Jamiat Ulema-e-Islam-Fazl (JUI-F) chief Maulana Fazlur Rehman goes ahead with the plan he has announced, hordes of khaki-clad men wielding sticks will descend upon the federal capital. No matter how many times Rehman insists that these men will remain peaceful, the striped sticks they will be brandishing are by no means for playing dandiya (a folk dance performed with sticks) with the law enforcement personnel deployed to deal with them. Rehman recently flexed his muscles in Peshawar, staging a gathering of this militia called Ansarul Islam and then letting them loose on the streets of the city, giving the ...
Read Full Post
Maulana Fazlur Rehman is well versed in the art of staying relevant. Despite the constant shifts on the political chessboard, Rehman has proven himself to be a very shrewd politician with excellent political acumen. Rehman's 'Azadi march' aims to end as a sit-in against the incumbent government until Imran Khan resigns and dissolves the National Assembly. The fervent support base that the Jamiat Ulema-e-Islam- Fazl (JUI-F) enjoys means that Rehman and his followers are unlikely to be deterred by the continuous warnings from Interior Minister Ijaz Shah. If the Pakistan Tehreek-e-Insaf (PTI) government really wanted to avoid Rehman's impending march and sit-in, it ...
Read Full Post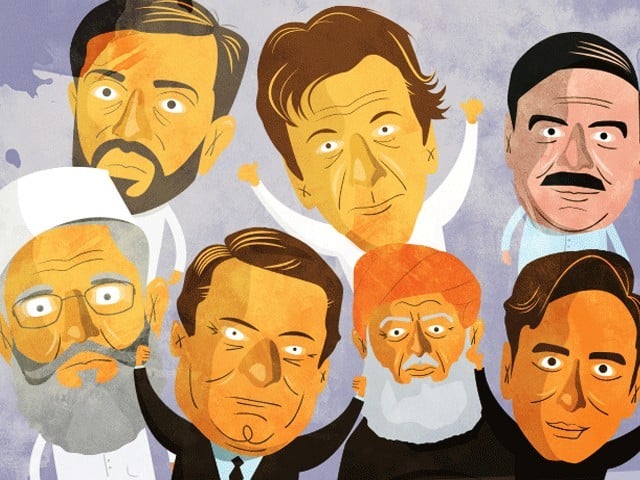 The stage is all set for the battle of the General Elections 2018, with all major political parties eyeing the throne. Though we are more than a month away from the big day, the three leading parties, the Pakistan Muslim League-Nawaz (PML-N), the Pakistan Peoples Party (PPP), and the Pakistan Tehreek-e-Insaf (PTI) are all hoping to make the government in the centre as well as in their respective provinces. Given the dynamic circumstances of our political arena, it is almost impossible to predict a winner at this stage. Nonetheless, looking at the present situation, one can try to assess ...
Read Full Post