From religious talk shows to the National Assembly, is there no limit to where an over-abundance of self-confidence will carry a man in Pakistan? After all, Aamir Liaquat has now announced that he will be playing the titular role in Ayub Khosa's upcoming biopic about Burhan Wani, the fallen commander of Hizbul Mujahideen and a Kashmiri freedom fighter. The filmmaker himself has yet to confirm Mr Liaquat's announcement. If true, one wonders if the delay is the result of him waiting for a more opportune moment, or whether he is simply sitting quietly in a dark corner examining his career choices. ...
Read Full Post
As I try to hold a flood of emotions inside while reminiscing over the glorious moments from all 22 movies of the Marvel Cinematic Universe (MCU), I still find it hard to comprehend that it is actually over. The end of the Infinity Saga. The end of an era. Twenty-one movies, 11 franchises, 11 years and a life-ending snap later, it has all come down to this. Avengers: Endgame finally hit theatres worldwide yesterday, and as a dedicated Marvel fanboy, I watched it on the first day and will probably watch again later this weekend. To say that there were ...
Read Full Post
Being a sequel is such a sad state of existence. You are doomed being stuck between a rock and a hard place. Where critical analysis of a follow-up's cinematic merit is the proverbial stone and the intense comparison with the original work is the unyieldingly rigid wall that they are constantly pushed against. But some sequels have it worse than the rest. Case in point: when you are up against one of the best director-cinematographer duo in current times. And Sicario: Day of the Soldado just happens to be one from the unfortunate bunch. The original movie was a product ...
Read Full Post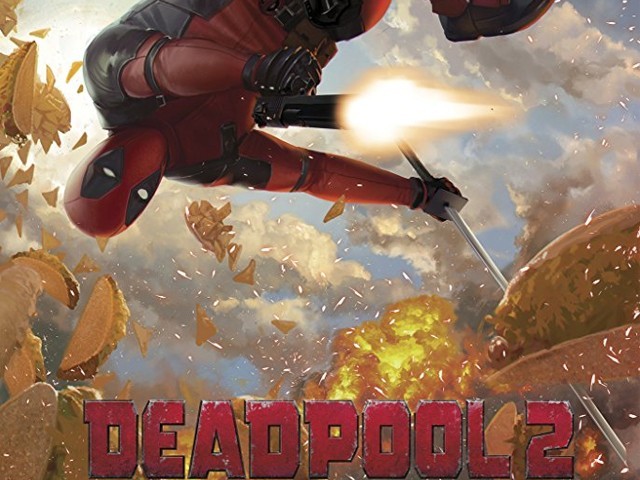 When Deadpool went on to become the highest grossing R-rated movie of all time back in 2016, it was quite evident the audience would be treated to a sequel, and that we would be seeing a lot more of Ryan Reynolds as Wade Wilson in the future. A sequel was confirmed, but Tim Miller, the director of the original, did not continue, and was replaced with David Lietch (Atomic Blonde). However, a majority of the cast members from the original reprised their roles in the sequel, which meant fan favourites like Dopinder (Karan Soni), Weasel (TJ Miller), Colossus (Stefan Kapičić), ...
Read Full Post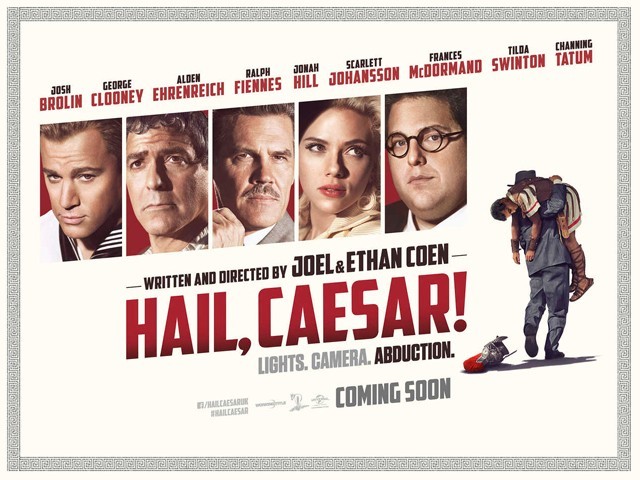 From the tragic to the absurd, the Coen brothers' names have become synonymous with dark comedy, snappy dialogue and an unprecedented love for filmmaking. With Hail Caesar! (2016), the Coen brothers pay tribute to the golden age of Hollywood but the story takes place when the studio system is at the brink of a downfall; television was introduced to mass audience and threatened the very existence of cinema and filmmaking. The film portrays the life of a studio fixer who is caught in major production of film, Hail Caesar!, celebrity gossip, a foreign plot to overthrow the Hollywood establishment and his ...
Read Full Post
Mount Everest has been a subject in many movies and for all the right reasons. The mountain is any mountaineer's ultimate dream to surpass and therefore movie directors wish to portray the life of an adventurer trying to reach the top of this summit. In Everest, director Baltasar Kormákur makes an effort in summing up the real life story of Jon Krakauer, who was part of the expedition that faced disaster when eight people lost their lives while trying to climb  Mount Everest in 1996. The movie is an adaptation of Krakauer's book 'Into Thin Air' and stars Jason Clarke (Rob Hall), Jake Gyllenhaal (Scott Fischer), Josh Brolin (Beck Weathers), and Michael Kelly (Jon Krakauer) among others. It ...
Read Full Post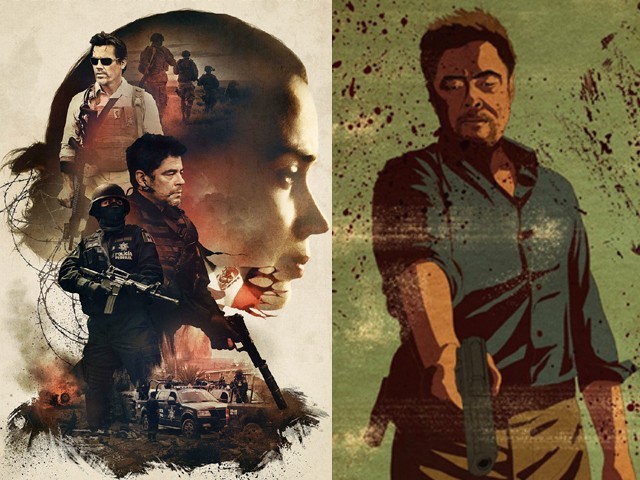 Set against the vapid and treacherous backdrop of the US-Mexican border, Sicario takes us into the dangerous world of drug trafficking, as seen through the lives of covert ops who aim to put an end to it or at least deescalate it. FBI agent Kate Macer (Emily Blunt) is assigned to a special government task force spearheaded by a shady government agent, Matt (Josh Brolin), to help bring down the ever escalating war on drugs. However, when Kate finds out that there's much more to the mission, and her mysterious team member Alejandro (Benicio Del Toro) compared to what she ...
Read Full Post