For moviegoers of this generation, it's hard to underscore just how big of a cultural phenomenon Top Gun was when it came out in 1986. In many ways, it still is; evident by how people endlessly give reference to it and its characters, or how nostalgic they get at the sound of its smash-hits such as Take My Breath Away and Danger Zone. Top Gun's success, however, is attributed most to the fact that it was the ultimate high-concept film for that era: a striking and easily communicable plot-line starring the number one heartthrob of the time in the lead ...
Read Full Post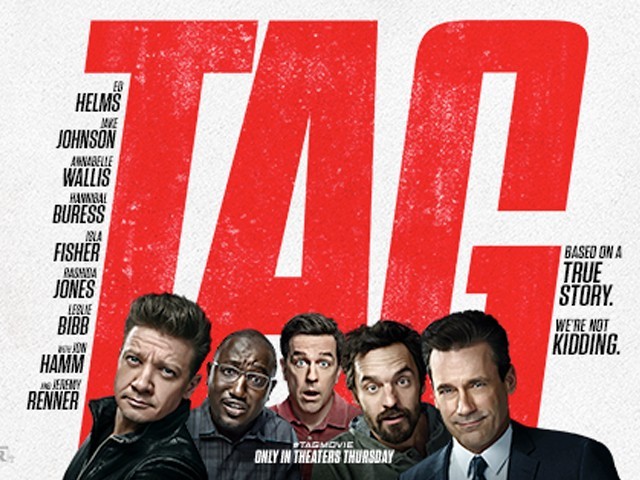 For almost two and a half decades, a group of childhood friends have been playing an amusingly absurd game of 'tag', an activity that started in school and has been carried over into adulthood as an offbeat way for the cohorts to stay in touch. For one month every year, the players go through ridiculous lengths to tag each other; the last person tagged is "it" till the next year. Their story came to light through a 2013 piece in Wall Street Journal. Inspired by the real-life shenanigans of the aforementioned group, Tag tells the tale of six grown-ups who have turned a ...
Read Full Post
In January 2013, The Wall Street Journal ran a story about a group of friends who had been playing a game of tag for 23 years. The game started in high school, continued throughout college, and soon became a no holds barred tradition, where whoever got tagged as "IT" would have to travel all across the country to tag one of the other competitors. The "Tag Brothers", as they came to be known, decided to sell their story, resulting in the movie, Tag, whose trailer was released recently. Tag stars an ensemble cast of Jeremy Renner (The Hurt Locker, Avengers), ...
Read Full Post
It was only after the movie had spent 12 years in development hell that we finally got to watch Ryan Reynolds as Deadpool on the big screen. Yes, like everyone else, including Reynolds himself, I am disregarding his appearance in X-Men Origins: Wolverine. As it turns out, Deadpool was a huge hit and became an even bigger sensation than the X-Men series. Some people also believe that 20th Century Fox went ahead with Logan, an R-rated affair, because Deadpool was such a big hit. The film released in 2016, and as it happens with superhero movies, Reynolds is going to be donning the red ...
Read Full Post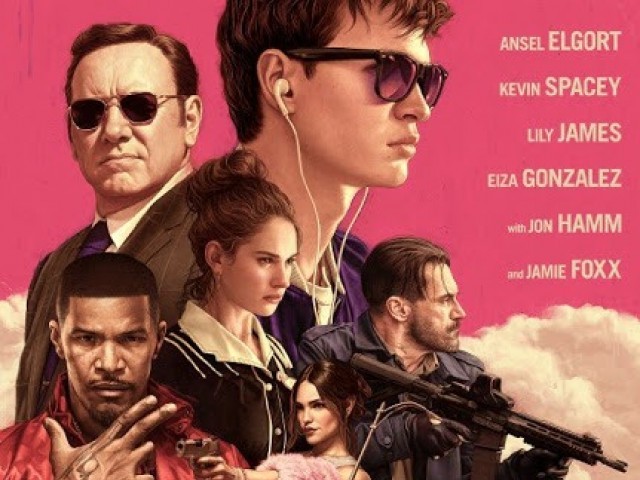 Okay, first things first. I am not a big fan of angrezi gaanay (western music), so as far as this review is concerned, anything I say hereafter should be taken with a huge sack of salt. Having said that, I found Edgar Wright's latest fare Baby Driver to be extremely pretentious. It reminded me of that showy kid at college who was always trying a little too hard to act cool. This car chase musical is a bizarre hybrid of La La Land and The Fast and the Furious, and Wright is typically known for these kinds of hybrids. His earlier genre mashups include the Three Flavours Cornetto trilogy which had gore and ...
Read Full Post
Have you ever wondered what you'd get if you mix 'La La Land' with 'The Fast and the Furious'? Add in 'Reservoir Dogs' for good measure and Voilà! You have Edgar Wright's latest project 'Baby Driver'. The trailer of this 'car chase musical' hit the ground with tires screeching just a couple of weeks ago and it has already got all the cinephiles hooked. Jamie Foxx, Lanny Joon, and Ansel Elgort in Baby Driver (2017)Photo: IMDb It's been a while since we've seen a movie from director Wright with 'The World's End' from the Cornetto Trilogy being his last ...
Read Full Post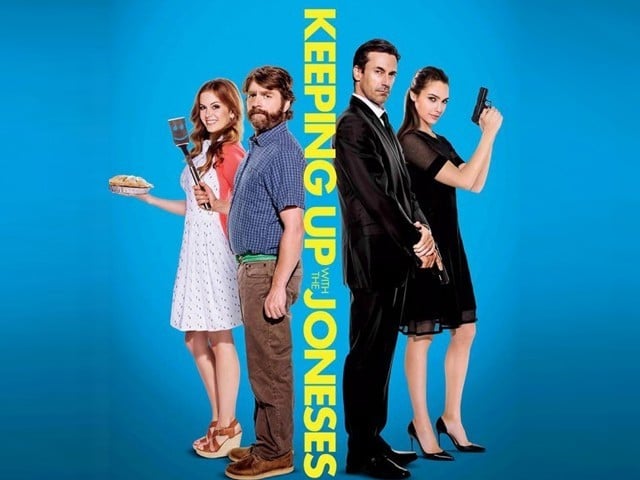 There are two basic things that you can logically expect from a film that is marketed as an action comedy: action and comedy. That detail might seem pretty obvious to you, but somehow Hollywood still hasn't quite managed to grasp this fairly straightforward concept. The least an action comedy can do is entertain you with its excitement and wit, but ever so often, the movies that supposedly fall in this genre fail on both counts. The latest project is Keeping Up with the Joneses, a spy adventure that despite being powered by an impressive, talented cast (and Gal Gadot) is ...
Read Full Post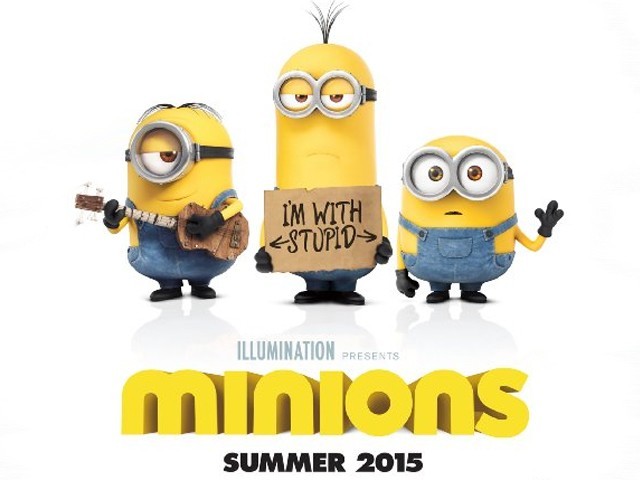 After appearing as the henchmen and later as sidekicks of super evil felonious Guru in Despicable Me and Despicable Me 2 respectively, the little yellow-coloured, one-eyed, and two-eyed adorable creatures are back with their very own movie – Minions. The movie, however, begins during the era of the dinosaurs, and shows the minions travelling in herds over a period of centuries in search for an evil mastermind as their leader. However, the minions are not that fortunate because all classic masters who they wanted to serve meet a tragic end. Watching these villains on the screen will surely make you feel like travelling back in ...
Read Full Post