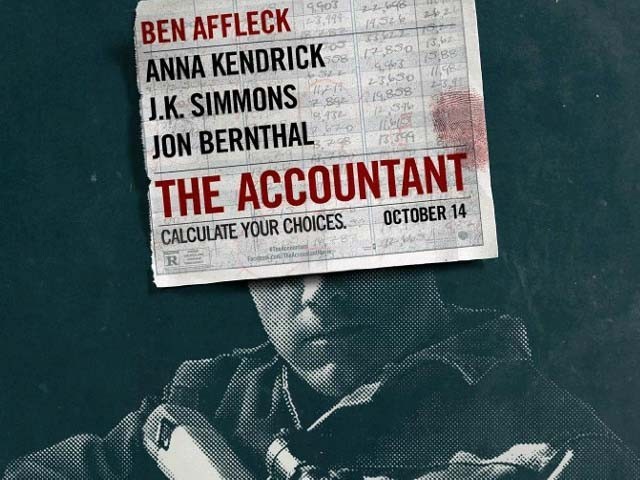 Every once in a while, a movie comes along that seems to exist just to remind you of other big (and small) screen projects. That pretty much appears to be what The Accountant is trying to achieve. The same way Dexter meets Jason Bourne by way of A Beautiful Mind, Gavin O'Connor's action thriller comes off as an amalgam of various (significantly better) projects that have preceded it, as it jumps haphazardly from one familiar plot point to the next. The film tells the story of Christian Wolff (Ben Affleck), an autistic math whiz with extensive combat training who is running a shady accounting firm ...
Read Full Post
Many superheroes will cross paths this year on the big screen. Batman V Superman is already in theaters and Captain America: Civil War will be out soon, but the one face-off that should be talked about is the one between The Punisher and the Devil of Hell's Kitchen. Marvel's Daredevil season two has finally arrived and the Netflix series is what every superhero/comic book geek fantasizes about.  Photo: IMDB Charlie Cox reprises his role as Matt Murdock, aka the Daredevil. Deborah Ann Woll, Elden Henson, Rosario Dawson and Vincent D'Onofrio also return from the previous season. The new additions to the already fantastic cast are Jon Bernthal (The Walking Dead, Fury) who plays Frank Castle, The Punisher, and Elodie Yung as Elektra. The new cast members do ...
Read Full Post
Fury is a quintessential war movie that yet again reminds us of what horrors men are capable of when they wage war. It portrays and reveals the story of a lonely tank squad from the US army's 66th armoured regiment, the second armoured division during the finishing days of the Second World War, and how they struggle to survive and endure in the face of un-seemingly terrible odds, behind enemy lines, in Nazi Germany. Starring in the lead role, as the central protagonist, is Brad Pitt who dons the character of a US sergeant Don 'War Daddy' Collier. He is a battle-hardened veteran who has experienced ...
Read Full Post