You would think that Joker has no earthly reason to exist as anything other than a gimmick aimed at making profits off a highly marketable property. However, Todd Phillips and Joaquin Phoenix have elevated it into a politically conscious art piece that defies all expectations. Joker's past The most important thing to understand about the Joker, is that he isn't meant to be understood. He is, by design, a villain beyond comprehension. You are not supposed to put yourself in his big clown shoes. Joker, more 'it' than 'he', is an avatar of chaotic evil; a human-ish represenation of a gas cylinder exploding ...
Read Full Post
Superheroes are the talk of the town and have been so for nearly a decade now. Every year, Hollywood churns out a handful of superhero flicks for the audience to feast on. There are many popular superheroes out there. Batman, Superman, Iron Man, Wolverine, Wonder Woman, Spider-man and probably a million more with a huge fan base. While it's easy to be a good guy and develop a fan base, doing so as a villain is where things get really hard. Unlike superheroes, not every villain is able to break out and become a sensation. The only villain that ...
Read Full Post
Welcome back to Los Angeles (LA). The year is 2049 and LA is as grey, rainy and full of neon as it was some 30 years back. The whole landscape might have evolved, but there is no mistaking the fact that this is the same world that cinephiles fell in love with from the Blade Runner. The official trailer of Blade Runner 2049 has recently dropped and the moody and atmospheric world building is exceedingly reminiscent of its predecessor, the original 1982 Ridley Scott's cult classic which was based on Philip Kindred Dick's 1968 short story Do Androids Dream of Electric Sheep? It's not just the visuals; the plot ...
Read Full Post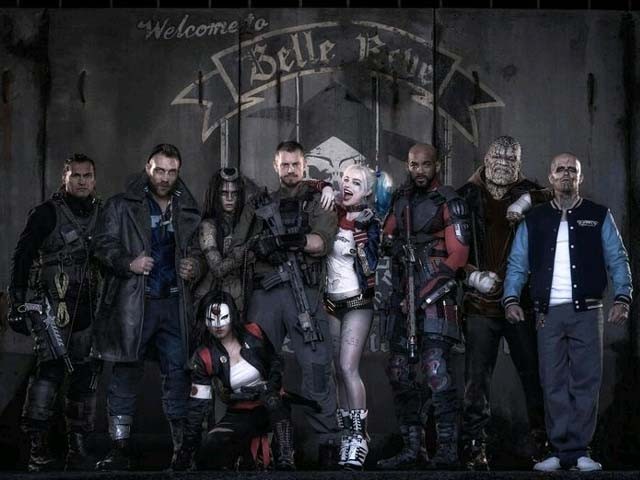 I don't think there was any movie this summer that was as widely hyped as Suicide Squad – the third film in the DC Extended Universe's (DCEU) cannon of films – after 2013's Man of Steel and this year's Batman VS Superman: Dawn of Justice. And you can understand DC wanting to hype up the movie considering how disappointingly Batman VS Superman fared earlier this year, critically and commercially. So, Suicide Squad; the premise is fairly simple. Viola Davis plays Amanda Waller, a high-up government agent who decides to assemble a taskforce containing the worst of the worst; rogues, thieves, ...
Read Full Post
For the past couple of days, I simply can't stop tossing and turning in my bed. You know what keeps me up? Pale skull-like expressions and a grotesque smiling face, the stuff your most terrible nightmares are made of! But far from being scared, to be perfectly honest, these nocturnal images have psyched me up for the imminent arrival of the sociopath supreme. With just four days left until the release of Suicide Squad (2016), the thought that lingers in my head and keeps me away from slumber-land is; will Jared Leto's joker be as psychotically impressive as Heath Ledger's in ...
Read Full Post
After years of speculation and film production, Batman v Superman: Dawn of Justice is now finally a reality. The film portrays two of the most iconic characters in the comic book universe, delighting fans and general audience alike. The story takes place 18 months after the events of Man of Steel (2013). An enmity has ensued after billionaire Bruce Wayne from Gotham City saw his Wayne tower get destroyed during the combat between Superman and General Zod that resulted in chaos. Now Bruce Wayne's alter ego, Batman, has decided to bring Superman to justice because he believes that Superman is ...
Read Full Post
Behold! The Dark Knight goes up against the Man of Steel! The moment all of us comic book movie nerds have been there for and it was inevitable. It was waiting to happen. And it finally comes at us with all of Zack Snyder's visual glory. But underneath all the hype and excitement for this movie the real question is: Was it any good? Ben Affleck and Henry Cavill.Photo: Screenshot The answer is in one word. YES! Yes, yes, and a million times YES! This movie is good with a capital G. From the get-go, with the brooding tone and ...
Read Full Post
Christopher Nolan has directed films that have come to define Hollywood's cinematic culture – the cool, chic and cerebral thriller, Inception, was brilliant. But his brooding and dark Batman series, which draws to an end with The Dark Knight Rises, are all films that pose big questions (though if you ask Batman purists who've read the comics, Nolan was really just translating the mood on the big screen).  Inception was all about the metaphysical; philosophy posing questions about ''dream-worlds'' and our consciousness whilst Batman to many pundits is really a commentary on the American culture. That's ...
Read Full Post