With John Wick's release, David Leitch and Chad Stahelski reminded people that action movies could still rise above the current mundane Hollywood template (lazy editing and toothless action) which most blockbusters follow. Unfortunately, the two former stuntmen turned filmmakers parted ways last year. But their penchant for projecting gritty, unrelenting and superbly choreographed violence on the big screen is matched by very few people in Hollywood. This impeccable work is still visible in Stahelski's John Wick: Chapter Two, which came out earlier his year, and is also evident in Leitch's recent release, Atomic Blonde. Leitch's violent and densely plotted Atomic Blonde has all the low-key intrigues ...
Read Full Post
In 2014, two stuntmen David Leitch and Chad Stahelski made their foray into directing their debut feature John Wick. The film wasn't anything more than a predictably-plotted action film. However, one thing it did differently from every other action film around was that it made sure you felt every punch of the action. With their extensive experience in stunts, Leitch and Stahelski proved that there was still room in Hollywood for slick, well-choreographed and well-shot action films that didn't have to rely on rapid editing cuts and big explosions to capture the audience's attention. Since then, both Leitch and Stahelski have gone ...
Read Full Post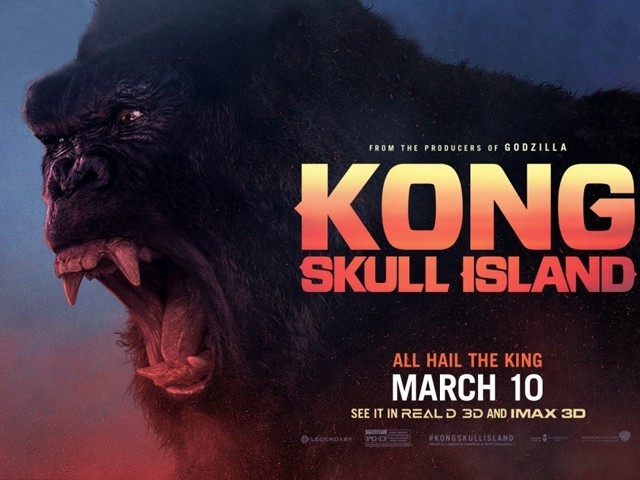 I have said this before and I will say it again, there are only certain movies that are made for communal watching and Kong: Skull Island, my dear friends, is one from that particular venerated company. I have been a cine snob for the longest time; bashing movies left, right and centre, at times somewhat unfairly. But every once in a while, there comes a film that transports me way back in my life; a period in time where the not-so-cynical me enjoyed his fair share of popcorn flicks. With that said, I can perfectly imagine a 14-year-old Hassan, finding this ...
Read Full Post
Regardless of what film purists might have to say about it, I have got a very strong opinion on how there are only certain movies that should be watched in cinema. Well, fortunately for myself and for those who subscribe to this particular filmy quirk, we should be potentially psyched to bow down before our new cinematic overlord, King Kong, who is all set to hit the screens shortly. I believe this bold new take on the mythos of an iconic beast is precisely what cinema experience is all about. Going by genre conventions, this sort of a movie is ...
Read Full Post
Are we aware of the fact that loads of people consider the whole Boston Marathon Bombings an elaborate hoax perpetrated by the US Government and stage-crafted by none other than our beloved Hollywood? It shouldn't come as a major surprise given that Tinsel town has been in cahoots with Uncle Sam ever since World War One. Yes, that far back! Anyone who believes that all these war-mongering movies are purely coincidental is at best, completely naïve and at worst, complicit in all the resulting atrocities. What is the point of discussing all of this, you might ask. Well for starters how about ...
Read Full Post
The movie 10 Cloverfield Lane will capture your attention right from the very start, a feature we normally experience in movies directed by JJ Abrams; although he has only produced this one. You will instantly relate to the life changing events Michelle (Mary Elizabeth Winstead) faces, without knowing what led to her being locked inside a bunker with two men, Howard Stambler (John Goodman) and Emmett DeWitt (John Gallagher Jr). Her last memories were of her driving a car and colliding into something, followed by waking up in a bunker with her leg chained to a wall. Will these men ...
Read Full Post
After the success of their big budget western True Grit in 2010 and the pseudo-biblical dark comedy A Serious Man in 2009, the Coen Brothers have now released a surprisingly low-key film. In fact, the likes of Inside Llewyn Davis are something that we have not seen from them since Fargo, released almost 20 years ago in 1996. Why did the Coen Brothers feel the need to go back to the basics of storytelling and small-scale production? Whatever their reason was, they have managed to produce a marvellous rendition of the 60s American country music scene when every folk musician was trying to make his mark during the early years of country music ...
Read Full Post