The November 6th midterm elections was perhaps the most contentious and bitterly contested event in modern US history. As BBC aptly put it: "Though his name is not on the ballot anywhere across the US, make no mistake – these elections are ALL about Donald Trump." The outrageous and mind-boggling campaign run by the Republicans essentially put everything at stake including America's pride, status as a global power, and standing as the beacon of hope for millions of people around the globe. Trump's one-man show tried its best to poison his mostly 'white' base against people of colour. His unhinged messaging ...
Read Full Post
Words matter and have consequences, especially when they come from the mouths of those at the helm of affairs, who rule our destinies. What the president of the United States says therefore matters, and if it were to take a more civil tone, it would indeed make a difference. To many, Donald Trump has no shame. While people's lives are being threatened because of his ridiculously divisive rhetoric, he instead remarks that most of the anger prevalent in society is caused by press reports that he feels are "false and inaccurate". A very big part of the Anger we see today ...
Read Full Post
Recently, despite countless refutes, the curtain over the Indian Cold Start doctrine has finally been raised. In an interview on January 4th, soon after his appointment, the Indian Army Commander-in-Chief General Bipin Rawat raised a new conflagration in the strategic community of India and around the world by officially acknowledging India's conventional military operations targeted towards Pakistan. For those of you who are unaware, the Cold Start is a military doctrine developed by the Indian Army for use in a possible war with Pakistan. It is intended to allow India's conventional forces to perform holding attacks in order to prevent a nuclear ...
Read Full Post
The virtual control he already has of a majority of Turkey's newspapers and TV stations apparently isn't enough for President Recep Tayyip Erdogan. On Friday, with the zeal of its despotic leader, his government seized my paper, Today's Zaman, and its parent, the Turkish-language Zaman, which is the highest-circulating daily in the country. Together, these titles were two of the few remaining independent voices inside Turkey — and Today's Zaman, in particular, was a reliable English-language news source for diplomats, academics and expatriates. On Friday, a government-controlled court appointed trustees to take over the newspapers in what amounts to a politically motivated assault. At midnight, protesters faced tear ...
Read Full Post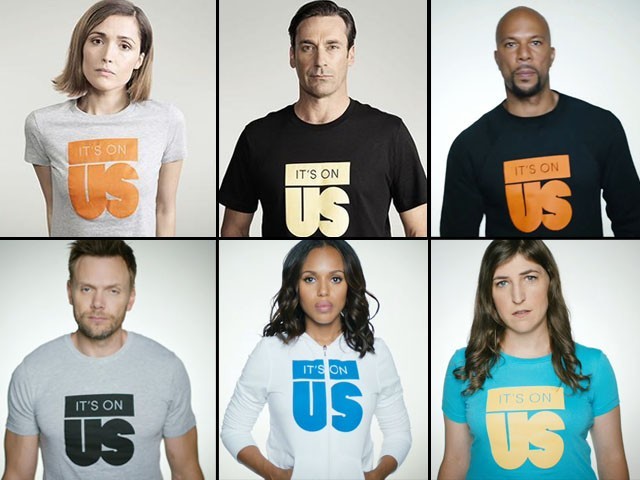 I remember a crowded market back in Karachi where we stood in a corner going through the merchandise. I was with one of my 'foreign-educated' aunts. Suddenly, I saw her face turn a shade of red. I dismissed it and we went back to sifting through the clothes.  A few moments later, it happened again. Her face turned red and her brows creased, but this time she turned around and before I knew it, she had grabbed a young boy by the collar.  "Can't watch where you're going huh? This is the third time you've passed by this place and grabbed ...
Read Full Post
"Pakistan is going down." This was the headline that appeared on the screen on a CNN broadcast as I prepared to board the 16 hour New York – Lahore trek, returning to a country I've grown to love deeply but that the newscaster was condemning as the most dangerous country on the earth. Squirming tirelessly on the flight, I thought about all that's happened over the past few months I've been in Pakistan – and particularly the flooding gap between the liberals and radicals, which the international media has so loudly proclaimed – and felt an overwhelming sense of restlessness. How could the international ...
Read Full Post
The upcoming issue of Rolling Stone is carrying a piece of hellfire for Obama. General Stanley McChrystal, Commander of ISAF (International Security Assistance Force) in Afghanistan is profiled. All of his brash arrogance and his comments to reporter Michael Hastings will make for a chilling read in the White House. The piece can be found here. The piece doesn't tell us much that we don't already know. However, having these comments by McChrystal out in the open is something else. Namely, it is open insubordination. McChrystal has already issued a public apology and has reportedly apologised to Biden personally. He has ...
Read Full Post