"I got dreams, dreams to remember." I repeated this for hours on the soft prayer mat that cushioned my knees. My hands were cupped close to my chest, a tear falling occasionally on the lines of my palms. I got dreams, dreams to remember. There was a quiet drizzle outside my window. The wind picked up and the branches brushed across the glass. The tapping of the water on the window pane was the only noise I could hear, apart from my own breathing and that of Zamzam's. I opened my eyes into darkness. I felt as if the blur from my tears hindered ...
Read Full Post
The Quran has acknowledged the existence of djinn, but the proliferation of stories revolving around these creatures of fire often delves into the realm of horror. In 19th century Delhi, to counteract children's perceptions of djinns as fearful creatures, city elders recounted folk tales recounting the kindness and generosity of the djinn in order to remind children that djinn, just like any of Allah's creatures, could be good and bad. What was important were one's own actions, good deeds were rewarded, and pleasing a creature of Allah was equivalent to pleasing Allah Himself. Long ago, back when Delhi was a quiet city with horse carriages dotting the ...
Read Full Post
I am travelling to Pakistan with a stranger I met on a layover in Hong Kong. Within minutes of meeting each other, we knew we could travel together. We hatched a plan over lukewarm Tiger Beer while sitting on smurf-sized chairs in Hanoi. Out of respect for Islamic values, and as precaution, we decided to pretend to be husband and wife from elsewhere, anywhere but America. We rendezvoused in Guangzhou and entered Pakistan from Western China down the Karakoram Highway. As I stood at the airport waiting, I thought, Do I know what he looks like? I wondered for the briefest moment if ...
Read Full Post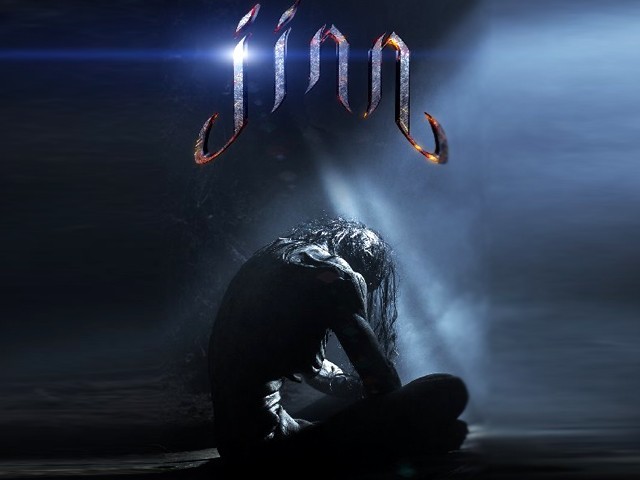 According to Islamic mythology, the Arabic word jinn refers to a class of spirits, lower than angels who are capable of appearing in human and animal forms, and influencing humankind towards good and evil. Stories about the existence of angels in the human world seem to have captured our imagination, washing away evidence of a third race, created by fire which we call jinn. But as much as we fantasise about the existence of these 'other worldly' creations, do we really believe in them? Jinn also happens to be the name of the new supernatural thriller by the Pakistani American movie director, Ajmal Zaheer Ahmad, set to release ...
Read Full Post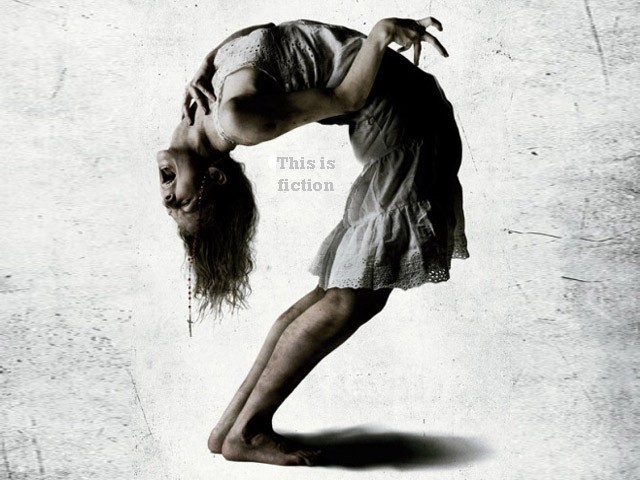 Yesterday, the police found a body that had been pierced by needles over a hundred times. The girl's bones were fractured by repeated blows to her limbs, and then burned with a hot iron rod. The police claim the it was exorcism, but no one is sure about what really happened to her. Earlier last year many cases were reported. In one, a girl named Salma, who was just 13 died of exorcism. According to The Express Tribune,  The girl's breathing was hampered by blocking her nostrils with cotton buds and holding her mouth shut. I find it unbearable that such incidents should be ...
Read Full Post
What is being witnessed in the video above? Is it an exorcism, or is it a terrifying, arcane ritual devoid of any notion of modern medicine (leave alone human and social cost)? Imagine yourself to be the girl being exorcised. What would you feel? Terror? Helplessness? Would you play along just to appease your family who has put you in this position and this big bearded man calling you a devil? Would you fight back, and to what end, given that your struggle will be called further proof of the presence of a jinn? Now try to imagine that you are actually ...
Read Full Post