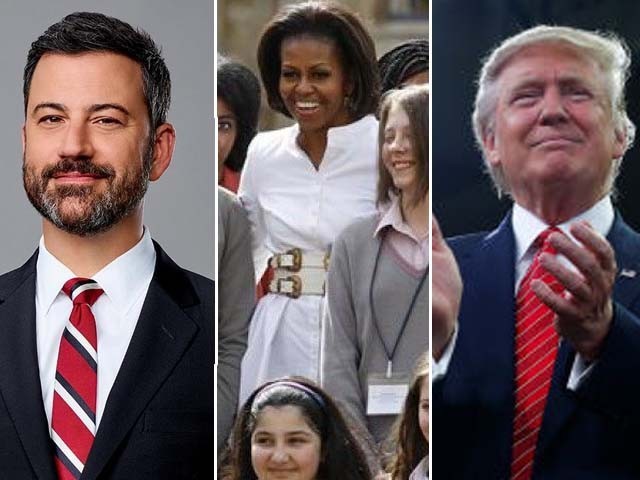 In an era of revenge politics where reprisal and retribution rule the roost, it comes as no surprise that the racist bigot who runs the United States now will go after each piece of legislation or any steps conducive to human well-being that were taken by the previous president who also happened to be a man of colour. Unpredictable Donald Trump, aka Agent Orange with his raccoon eyes and fake tan, is out to undo any and everything in true letter and spirit that his predecessor's administration carefully put together to take care of the greater interests of the American people. For instance, to Trump and the Republicans, healthcare is not a human ...
Read Full Post
The addition of a tiny new member to a family is bound to change the dynamics of a household. A new-born demands a lot of adjustment from everyone, and this change can often be particularly hard on the firstborn who goes from being an only child to an elder sibling who is no longer the centre of his parents' world. That's the predicament that befalls Tim Templeton (voiced by Miles Christopher Bakshi), a seven-year-old with an overactive imagination, whose life changes with the arrival of his baby brother. Alec Baldwin and Miles Christopher Bakshi in The Boss Baby (2017)Photo: IMDb The ...
Read Full Post
If you've ever had the misfortune of watching the 90s (supposed) comedy film Baby Geniuses (1999), then you'll be forgiven for being wary of movies with talking baby protagonists. So it comes as quite a surprise and relief that even though at first glance the upcoming movie The Boss Baby may seem like an animated rehash of the aforementioned cinematic atrocity, its trailer promises an altogether different, significantly funnier adventure. The plot of the film revolves around the impact that the addition of a new bundle of joy has on a family. The new arrival in this case is the Boss Baby (voiced by Alec Baldwin), ...
Read Full Post
The 89th Academy Awards are over, and after an embarrassing mix-up during the 'Best Picture' winner announcement, the Twitterati are at it again, terming it a conspiracy. The actual events of last nights #Oscars pic.twitter.com/0b3vkn4JqZ — Chloe Hughes (@ChloeHughes92) February 27, 2017 #Oscars mistake? Yeah right, it's all about ratings. #fakeoscars — Sir Prof (@foppish_dandy) February 27, 2017 That reaction though… #BestPicture #WarrenBeatty #Oscars pic.twitter.com/ci0KHjjbXW — Jireh Advincula (@beastmodejireh) February 27, 2017 Amusingly, it always seems to be easier for us to believe it is a collusion (though admittedly, conspiracies are more fun) than believe in the fortunate and unfortunate happenstances of life. Well, just because ...
Read Full Post
Unfortunately, Nico Rosberg retired at the age of 31, just days after becoming the 2016 Formula One (F1) world champion. Internet broken? Yes. Shock value? Yes. Dirty photos, shocking health or private issues? No. Just a guy who's technically the best at his job saying goodbye to all the speed and power he has to spend time with his lady and kid. Nico Rosberg becomes 2016 F1 world champion.Photo: Reuters Rosberg lacked the charisma and charm of a global icon. F1 maestro, Bernie Ecclestone, even said that Rosberg's teammate, Lewis Hamilton, would always be a better champion for the sport considering his immense ...
Read Full Post