The Indo-Pak relationship has become a byword and a cautionary tale in what nation states must not do when interacting with one another. Whether it is the complex Kashmir issue, cross-border terror, trade issues, the China-Pakistan Economic Corridor (CPEC), or even the allegedly "low hanging" and easily resolvable issues of Siachen and Sir Creek, the two countries have been unable to come to terms. In the backdrop of failed agreements, lost opportunities and active sabotage of attempted détentes, one instance of cooperation on a critical issue bucks this trend, and that is the Indus Waters Treaty (IWT). The treaty was ...
Read Full Post
Recently, a video has gone viral across Pakistani social media. It shows what appears to be a good-natured young man standing on the edge of a few rocks while staring naively at a stream. Here, his 'friends' egg him on to take a plunge and swim across the river to the other side. The problem with the challenge can be clearly seen in the boy's eyes – the current is moving quite rapidly, with hidden dangers lying under the water, and unless he's Superman, he'll be in trouble. But peer pressure is a funny thing. It can initiate anyone into an ill-advised decision in ...
Read Full Post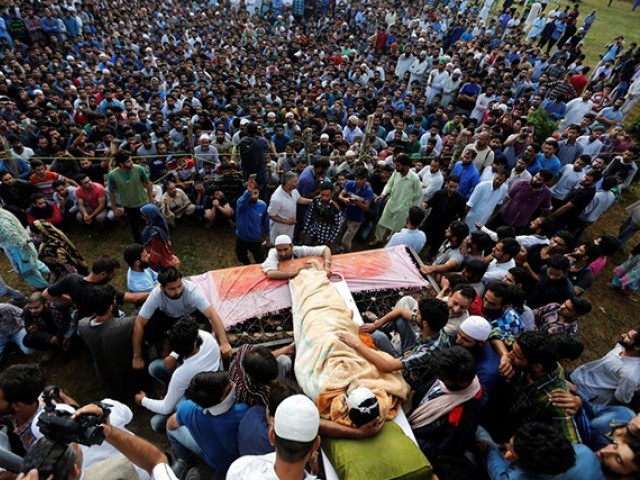 My confusion regarding whether the explosions were Eid crackers or gunshots was short-lived; slogans followed the shots, which are a rarity in the uptown area of Srinagar, where I live. I rushed downstairs to hear my father announce that Burhan Wani, the Hizbul Mujahideen commander, had been killed in an encounter. My mother looked at me in a way that suggested she needed to hear it wasn't true. I didn't know yet. I quickly checked my phone and saw missed calls from my friends and fellow journalists. Sheikh Saaliq, who works with Hindustan Times had called. Kyah chu karun (what do we do). Between the shock and ...
Read Full Post