There was a time a few years ago when zombies were all the rage. From The Walking Dead to World War Z, it looked like Hollywood was desperate to cash in on the audience's love for those slow, meandering creatures. Zombieland rode that wave of zombie interest very well back in 2009 and helped to further bolster the growing resumes of future A-listers Emma Stone and Jesse Eisenberg in a film where Woody Harrelson was the most well-known actor (not counting that brilliant surprise cameo by Bill Murray). But the fever has died down since and zombies no longer capture ...
Read Full Post
Ever so often we find ourselves utterly enchanted by a film we know so little about. That diamond in the rough or that under seen Indie gem turns out to be one of the best movies we have seen in months and suddenly we question why we knew so little about that very movie. The upcoming film The Art of Self-Defence seems very much in the same wheelhouse. The movie stars Jesse Eisenberg as a timid man, trying to learn to protect himself in the wake of a seemingly random but violent beating. The first teaser gives scant details regarding the plot ...
Read Full Post
Now You See Me: The Second Act is a 2016 American heist movie directed by Jon M Chu of the Step Up series. In this movie, the quartet known fittingly by their stage name, Four Horsemen, are on the run after pulling off a robbery in a casino in Paris.  These gifted Las Vegas illusionists played by actors Dave Franco, Woody Harrelson, Jesse Eisenberg and Lizzy Caplan (substituting Isla Fisher from the prequel) must now expose the immoral and corrupt practices of a tech tycoon Walter Mabry played by Daniel Radcliffe. Walter is pressurising them to steal a device so powerful that it is capable of manipulating and controlling all the computers in the ...
Read Full Post
After years of speculation and film production, Batman v Superman: Dawn of Justice is now finally a reality. The film portrays two of the most iconic characters in the comic book universe, delighting fans and general audience alike. The story takes place 18 months after the events of Man of Steel (2013). An enmity has ensued after billionaire Bruce Wayne from Gotham City saw his Wayne tower get destroyed during the combat between Superman and General Zod that resulted in chaos. Now Bruce Wayne's alter ego, Batman, has decided to bring Superman to justice because he believes that Superman is ...
Read Full Post
Behold! The Dark Knight goes up against the Man of Steel! The moment all of us comic book movie nerds have been there for and it was inevitable. It was waiting to happen. And it finally comes at us with all of Zack Snyder's visual glory. But underneath all the hype and excitement for this movie the real question is: Was it any good? Ben Affleck and Henry Cavill.Photo: Screenshot The answer is in one word. YES! Yes, yes, and a million times YES! This movie is good with a capital G. From the get-go, with the brooding tone and ...
Read Full Post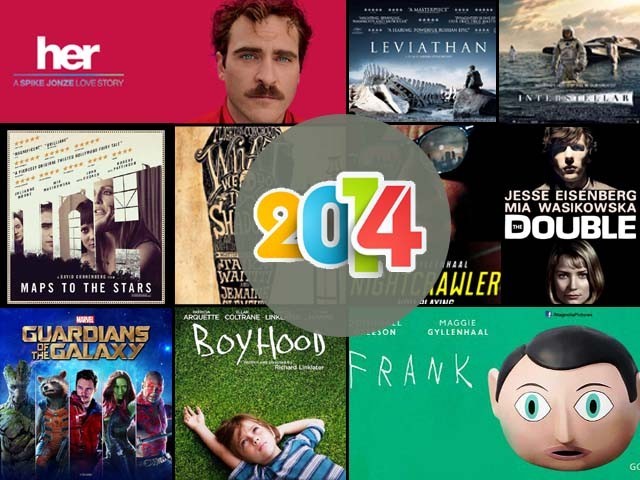 It's been a great year for films all round, from original yet nostalgic blockbusters to widely appealing independent movies. Here are my top ten releases of 2014: 1. Boyhood Throughout movie history, several filmmakers have voiced a desire to film actors in real time but none have accomplished this extraordinary feat until now. Master filmmaker Richard Linklater is renowned for having a knack for contemplating big philosophical questions in natural, performance-driven films and Boyhood is arguably the pinnacle of his career so far. Replete with flawless acting and hopefully drawing enough buzz to get an Oscar nod for Patricia Arquette, the film, though ...
Read Full Post