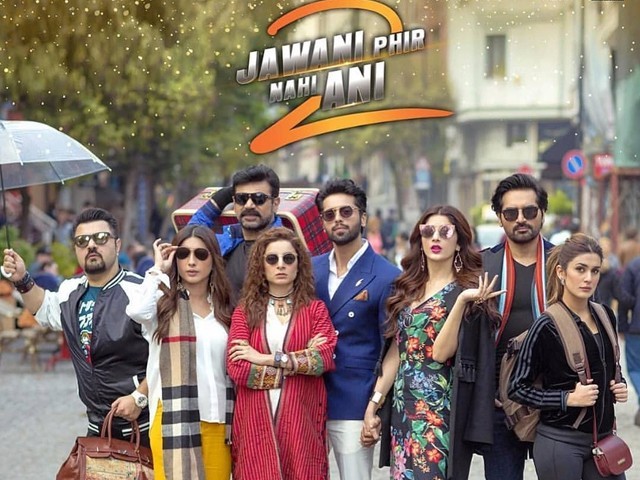 Very few sequels receive more appreciation than the original film itself. For instance, Na Maloom Afraad was brilliant when it was released, but Na Maloom Afraad 2 was not as crisp, witty or smart as the original. The same goes for the Hera Pheri series across the border; part one was phenomenal, but it only went downhill after that. Jawani Phir Nahi Ani 2, the follow up to 2015's Jawani Phir Nahi Ani, had all the winning elements on paper; from an intriguing trailer, stellar cast, and actually funny jokes, the film seemed set to emerge victorious at the ...
Read Full Post
Parwaaz Hai Junoon has been making rounds and creating buzz since its first teaser was released to the public. From what is evident through the recently released trailer, the film looks like a fresh breeze of uniqueness for multiple reasons, and seems nothing like what we have been offered so far by the Pakistani film industry. Let's see what makes this trailer fly high! The preview revolves around the lives of cadets in the Pakistan Air Force, focusing on both their personal lives as well as their strong patriotism towards their country. It banks on friendship, romance, nationalism and sacrifice. There seems to be a ...
Read Full Post
Jawani Phir Nahi Ani was a massive hit at the box office and became the highest grossing movie in Pakistan's history. An adventure-comedy directed by Nadeem Baig, the movie starred Humayun Saeed, Hamza Ali Abbasi, Ahmad Ali Butt, Vasay Chaudhry, Sohai Ali Abro, Mehwish Hayat, Javed Sheikh and Ayesha Khan. Due to the massive success of the movie, a sequel was in the making for which the trailer was recently released. Reprising their roles are Saeed, Butt and Chaudhry. Also part of the cast are Mawra Hocane, Kubra Khan and Fahad Mustafa. Other cast members include Sarwat Gillani, Sohail Ahmed and ...
Read Full Post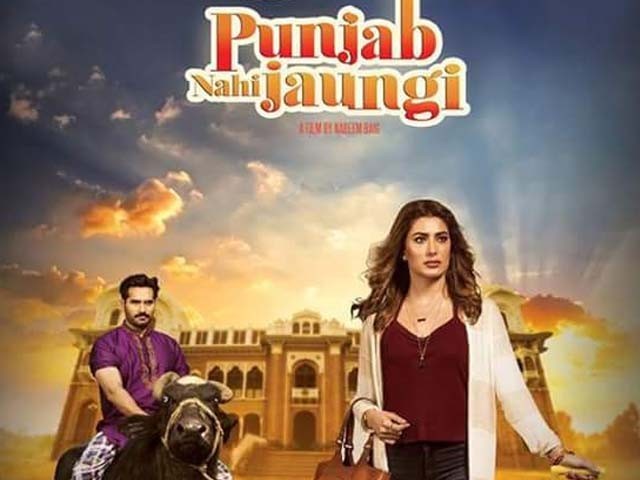 News of the recently released Punjab Nahi Jaungi instantly caused an equal and opposite reaction in my mind – I will not go to watch it. Why, you ask? Well, here are four formidable reasons answering your question: 1.The first reason was perhaps due to the very actor-producer Humayun Saeed who, in my personal opinion, did not qualify to be the silver screen 'hero'. 2. The second reason being that Punjab Nahi Jaungi's early poster was unveiled about two months prior to the movie's release. It was not only in bad taste but also smelled of rotten romantic comedies. #PunjabNahiJaungi trailer is releasing tomorrow! ...
Read Full Post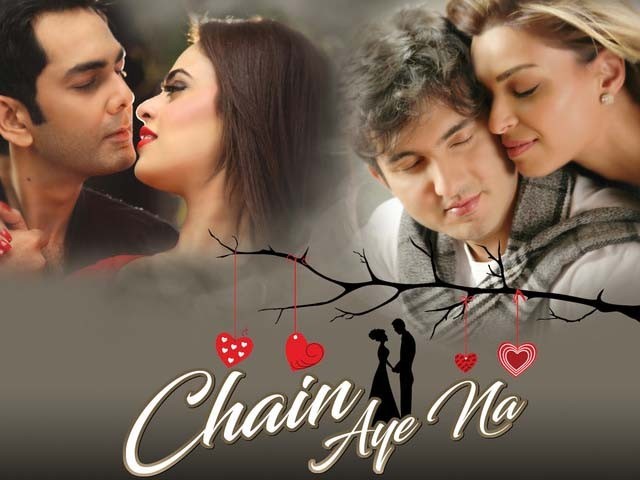 In 1998, Syed Noor was on a high; his film Choorian had just released and went on to be one of the longest running Pakistani films showcased at a single screen cinema. He went on to become one of the few acclaimed directors in the Pakistani film industry. It makes you wonder then, how the same director, who delivered cinema greats like Larki Punjaban and Majajan, could stoop to releasing a film like Chain Aye Na. I don't understand how the movie went so wrong, even though it had big names like Nadeem Baig and Atiqa Odho in the cast. Mustafa Qureshi or even the relations of Behroze Sabzwari, ...
Read Full Post
Forget sawaiyan and prepare yourself to feast on three sumptuous cinematic delights this Eid instead. We have got the Salman Khan starrer Tubelight vying for our attention against two local offerings. While Yasir Nawaz's Mehrunnisa V Lub You might sound like a safe bet, owing to its over the top Bollywood vibe, it is Hassan Waqar Rana's Yalghaar which has gotten yours truly all psyched. Seasoned stalwarts like Shaan Shahid, Humayun Saeed, Ayub Khoso and Adnan Siddiqui are all part of the incredible roster along with Bilal Ashraf, Umair Jaswal, Gohar Rasheed, Ayesha Omar and Sana Bucha amongst many others. The huge ensemble cast reads like a dissertation on the who's who of the Pakistani entertainment industry. Photo: IMDb [caption ...
Read Full Post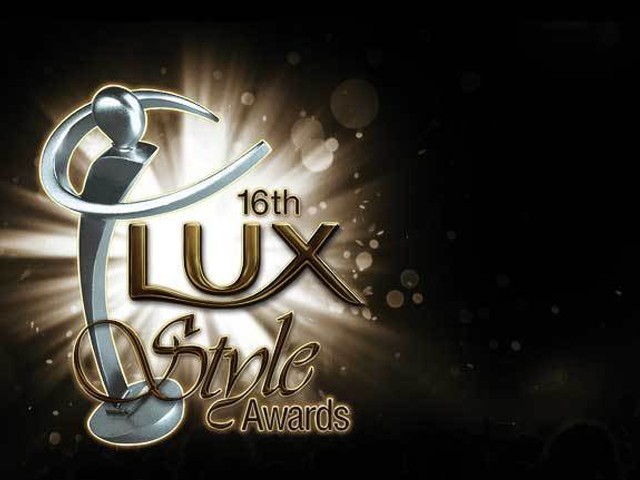 Asim Raza, the maker of feature film Ho Mann Jahan, is not happy with the nominations for the 2017 Lux Style Awards. His displeasure is both understandable and inexplicable. It is understandable because his film, nominated in five out of eight categories for film, seems to have been selected without much deliberation, thought and, if you will, intelligence. The film featured outstanding performances by two young actors, Sheheryar Munawar Siddiqui and Adeel Hussain, but neither one of the two has been nominated in the 'Best Film Actor' category. Siddiqui, who was wonderful in the film, has been relegated to the 'Best Supporting Film Actor' category whereas Hussain, ...
Read Full Post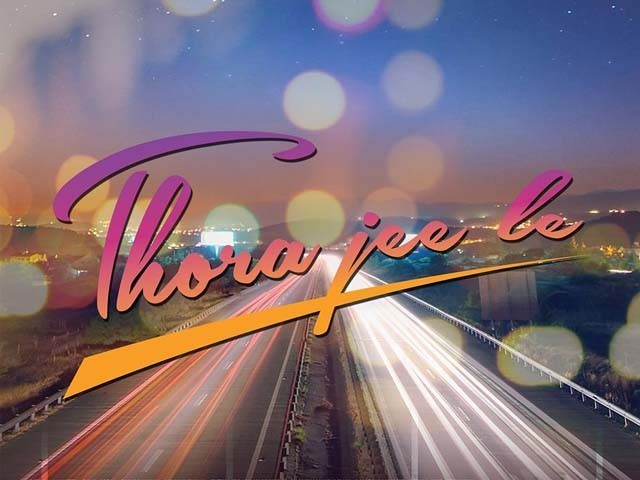 It was just yesterday that I was thinking it was time for Pakistan's film industry to use new faces – we've been seeing the same old actors in dramas, as well as on the silver screen and honestly, it's time for a change. Thora Jee Le marks the debut of six fresh actors in pivotal roles. Rafay Rashidi handpicked the new faces, the music director, and the singers for his debut film. Thora Jee Le revolves around six friends who reunite in tragedy – when a common friend, Kaizad,  suffers from an overdose of drugs. They plan a road ...
Read Full Post
The idea for Netflix came to its co-founder, former math teacher turned businessperson, Reed Hastings, when he ended up paying late fines for a movie rental totalling twice the cost of the actual DVD. Here, Netflix began life some 18 years ago as an online DVD rental mail-order service that offered its users some unheard of conveniences. Netflix soon skyrocketed in popularity, leaving its brick and mortar competitor, Blockbuster, looking like a ghost town, and eventually filing for bankruptcy. Today, Netflix is the go-to internet TV service, especially when it comes to streaming TV shows and movies. Netflix also produces original content, including shows such ...
Read Full Post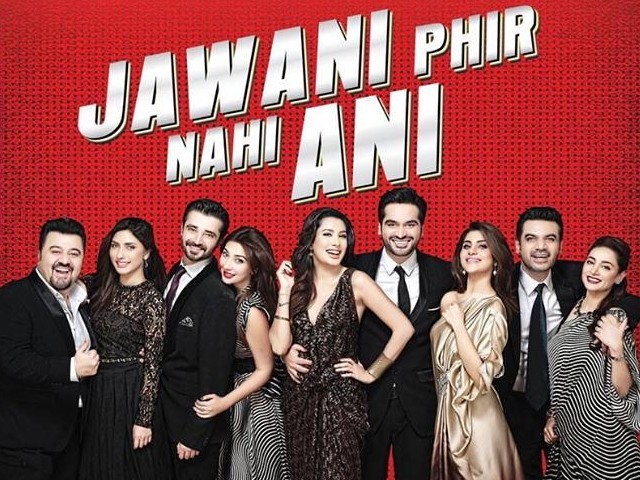 Jawani Phir Nahi Ani (JPNA), without a doubt, has been one of the most anticipated movies of the year. The reasons include its well-known star studded cast which includes Hamza Ali Abbasi, known for his controversial statements regarding the movie, Mehwish Hayat, who's seen in a completely different light since the release of her item song, and Vasay Chaudhry, who is known for his inspirational tales. The movie also highlights heavy brand endorsements. The movie revolves around three childhood friends, Saif (Hamza Ali Abbasi), Sheikh (Vasay Chaudhry) and Pervez (Ahmed Ali Butt), who are married and settled in their lives but are afraid ...
Read Full Post