Every once in a while, there comes a piece of visual art that is bashed and praised in equal measure. A movie which has the remarkable potential to infuriate and stimulate at the same time. Facing an intense backlash from the audience, Paramount Studios had to release a statement defending its latest release. There is no denying the fact that Darren Aronofsky's Mother! is an extremely confusing riddle wrapped in a mystery, hidden inside an enigma. Aronofsky's current girlfriend, Jennifer Lawrence, plays the titular character. In the movie, she is the better half of Javier Bardem, who plays a famous ...
Read Full Post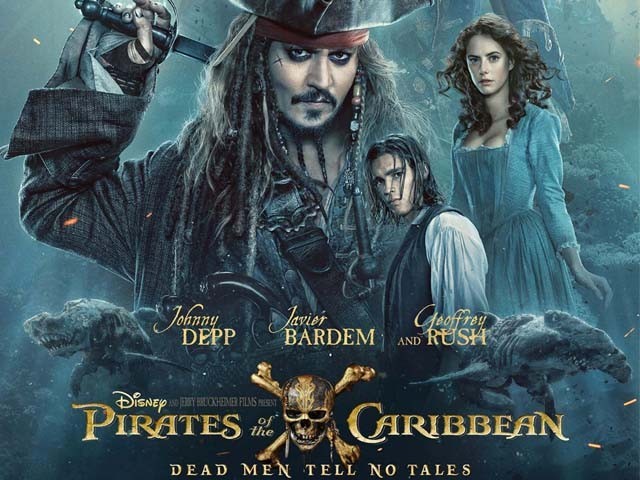 Oh for the love of God, please stop! How could they possibly continue to flog a cinematic dead horse, or as the title suggests, dead men, who really have no need to tell this obnoxiously tired tale. Sometimes I wonder if these Hollywood scriptwriters have the easiest gig in the world. It's one thing to write something so absurd, but getting paid millions to do it is just simply outrageous. The Pirates of the Caribbean (PotC) franchise has come out with a new instalment. If you ask me, it's more cost effective to recall the previous movies in your mind instead of spending your hard-earned bucks ...
Read Full Post
Ok now! If you guys still haven't noticed, the latest fad to hit Tinsel Town is films featuring de-aged actors. We had an extremely young looking Michael Douglas striding into S.H.I.E.L.D. headquarters to tender his resignation in the opening sequence of Ant-Man. One of the sequences from Captain America: Civil War featured Robert Downey Junior playing a youthful Tony Stark. Oh and if that wasn't enough, we also had Anthony Hopkins jumping on the de-aging bandwagon with a scene from the hit TV series Westworld where he is in his younger avatar. The latest in line to go under the ...
Read Full Post
Since the early 20th century, Hollywood has been persistently flourishing and progressing towards better and greater dimensions; shaping filmmaking trends for rest of the world's leading film industries to follow. One of its achievements remains its ability to manage a global diversity of artists, producers, directors, technical teams, supporting staff and crew members, and how it enables all of them to render their services on the single platform of Hollywood. This film fraternity has produced a galaxy of legends and stars who have earned intriguing rewards in terms of name, fame, money, career, passion and self-attainment. The lustrous charm of this industry and the overall ...
Read Full Post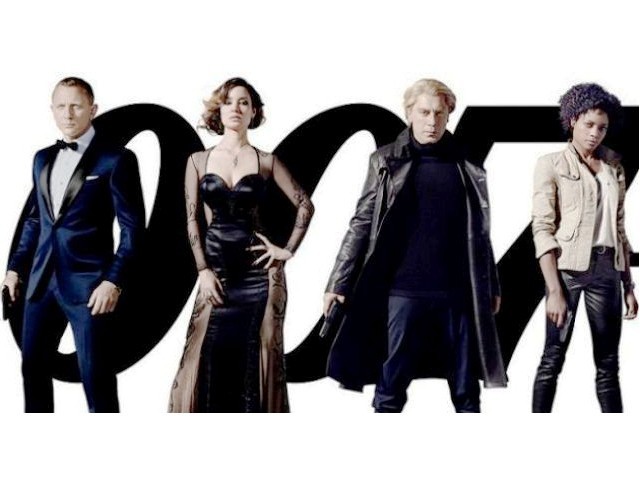 There is a debate that rages unknown to most who consider themselves the most ardent of Bond fans. Shaken not stirred is a catch phrase that has latched itself firmly into the legacy of 007's exploits, whoever may try to fill out the magic tuxedo. It is said that when the drink is shaken the ice cubes chip, hence leading to a more diluted result whereas when stirred with a special spoon the essence of the drink remains intact. He may have taken his vodka martini shaken, but Daniel Craig's portrayal of Britain's greatest export since Sherlock Holmes has certainly stirred ...
Read Full Post
Daniel Craig earned his license to play James Bond with engaging performances in his two previous outings as the iconic British intelligence agent. Here in the dark and intelligent Skyfall, his performance is killer and he owns the role, clearly establishing himself as the best James Bond since Sean Connery. This is all the more fitting as Skyfall is easily one of the best Bond films ever made. The secret to the spy film's quality lies in the talent of its director Sam Mendis, who has made a compelling espionage film on its own merit and not just as a worthy instalment to the ...
Read Full Post