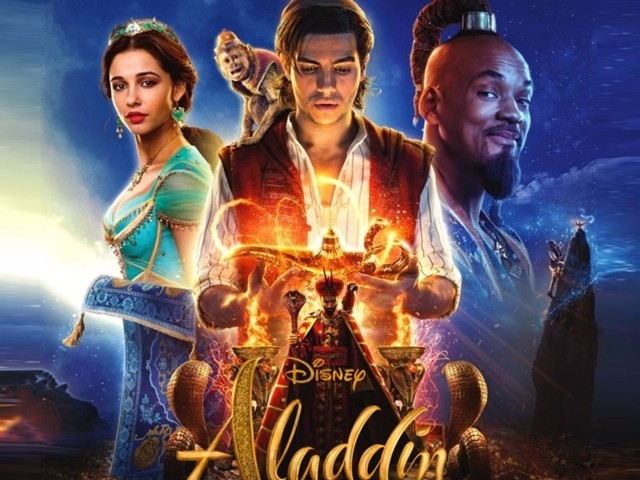 Disney has been busy churning out live-action remakes of its animated classics, and these revisits have been earning tonnes of money despite the fact that they invariably fail to elevate the original material in any significant way. The studio's latest remake is Aladdin, a live-action adaptation of the beloved 1992 animated film of the same name. And does it exceed or even match the joy of the original? No. No, it does not. The storyline is all too familiar. With his pet monkey and partner in crime, Abu, by his side, Aladdin (Mena Massoud), a street urchin and petty thief, meets and ...
Read Full Post
It may not have made as much money as Frozen (2013) or received as many awards as Big Hero 6 (2014) or Moana (2016), but that doesn't change the fact that 2012's Wreck-It Ralph was one of the most inventive animated films Disney has made as of late. The story of Ralph (voiced by John C Reilly) – the antagonist of the Fix-It Felix Jr arcade game, who no longer wants to be the bad guy – and Vanellope (an effervescent Sarah Silverman) – the glitch in the game Sugar Rush, who wishes she was a racer – the film ...
Read Full Post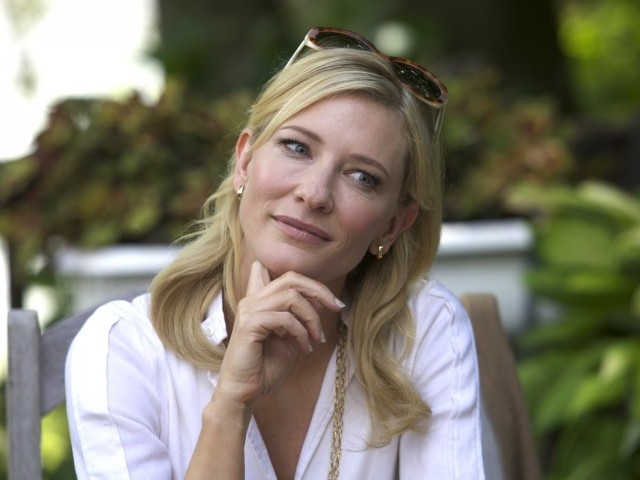 As I sat in a cosy small Indie cinema in the dark waiting for the film to start, I was struck by the strangest sense of déjà vu… 'Will this be another lack lustre Woody Allen film or a hidden gem?' It's quite easy to deduce that now. Source: IMDb Woody Allen has been working in the film industry for almost 50 years now, but the past decade has seen a distinct decline in the ingenuity of his films. The characters are not as fresh and insightful as they were during his early years and most critics believe that his 'stammering, ...
Read Full Post
The protest has borne fruit: Maya Khan has been fired and her show has been taken off air. One more host of Samaa TV has been shown the door, after a clamour of complaints following the fateful episode of her morning show. This is the moment of vindication for the online community of journalists, bloggers and ordinary citizens who were incensed (and rightfully so) after watching Maya and her coterie of minions prey on couples dating in a public park. But lest these critics lapse into complacency over an accomplished mission, they must know that there's more to the story. There's ...
Read Full Post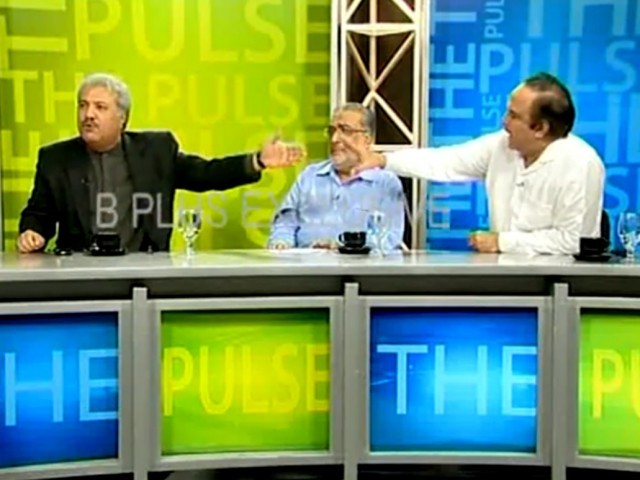 What happens when you put three political leaders on a standardized panel set with a confused looking anchor and throw in the word 'pithoo'? A bar room brawl that would put fraternity boys to shame. Leaders on a local talk show recently became highly emotional when the issue of secret loyalties to the US came up. The entire situation descended in politicians childishly echoing "No, you are" at each other and ended with one leader picking up a glass of water and flinging it across the set at his colleague. Thankfully, he missed. The Tehreek-e-Insaaf and Pakistan Peoples Part ...
Read Full Post