Superheroes are the talk of the town and have been so for nearly a decade now. Every year, Hollywood churns out a handful of superhero flicks for the audience to feast on. There are many popular superheroes out there. Batman, Superman, Iron Man, Wolverine, Wonder Woman, Spider-man and probably a million more with a huge fan base. While it's easy to be a good guy and develop a fan base, doing so as a villain is where things get really hard. Unlike superheroes, not every villain is able to break out and become a sensation. The only villain that ...
Read Full Post
Welcome back to Los Angeles (LA). The year is 2049 and LA is as grey, rainy and full of neon as it was some 30 years back. The whole landscape might have evolved, but there is no mistaking the fact that this is the same world that cinephiles fell in love with from the Blade Runner. The official trailer of Blade Runner 2049 has recently dropped and the moody and atmospheric world building is exceedingly reminiscent of its predecessor, the original 1982 Ridley Scott's cult classic which was based on Philip Kindred Dick's 1968 short story Do Androids Dream of Electric Sheep? It's not just the visuals; the plot ...
Read Full Post
Anyone who knows me knows my love for 'The Joker'. So whether you are Heath Ledger or Jared Leto or even Jack Nicholson for that matter, my admiration for your eccentric-self increased the moment you signed up to play the Clown Prince of Crime. Such is my fascination with the character that it transcends the confines of cineverse, so whether you are cosplaying for a comic-con or simply dressing up as Gotham's favourite Jester for Halloween, I like you, period! Lewis Hamilton walked in to Heidi Klum's annual Halloween bash of dressed up as Heath Ledger's version of The Joker.Photo: ESPN So when ...
Read Full Post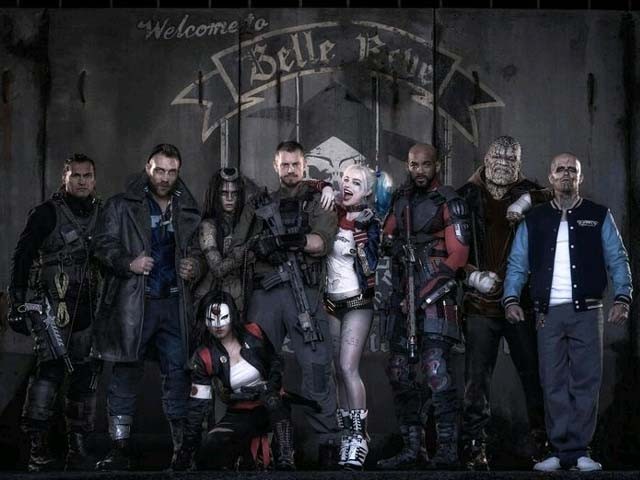 I don't think there was any movie this summer that was as widely hyped as Suicide Squad – the third film in the DC Extended Universe's (DCEU) cannon of films – after 2013's Man of Steel and this year's Batman VS Superman: Dawn of Justice. And you can understand DC wanting to hype up the movie considering how disappointingly Batman VS Superman fared earlier this year, critically and commercially. So, Suicide Squad; the premise is fairly simple. Viola Davis plays Amanda Waller, a high-up government agent who decides to assemble a taskforce containing the worst of the worst; rogues, thieves, ...
Read Full Post
For the past couple of days, I simply can't stop tossing and turning in my bed. You know what keeps me up? Pale skull-like expressions and a grotesque smiling face, the stuff your most terrible nightmares are made of! But far from being scared, to be perfectly honest, these nocturnal images have psyched me up for the imminent arrival of the sociopath supreme. With just four days left until the release of Suicide Squad (2016), the thought that lingers in my head and keeps me away from slumber-land is; will Jared Leto's joker be as psychotically impressive as Heath Ledger's in ...
Read Full Post
This is the time we have all been waiting for. Thought you would miss it? Well buckle up ladies and gentlemen as Laaleen Khan gives you all the Oscar updates you require right here. Before the event starts, here are some predictions for you to enjoy that were sent to us earlier this year by our bloggers: Predicting the winners: And the Oscar goes to…  Oscars 2014: Here are my predictions about who will take home the gold! The live blog will start shortly so stay tuned.  To make sure you don't miss a single moment, you can follow us @tribuneblogs on Twitter or ...
Read Full Post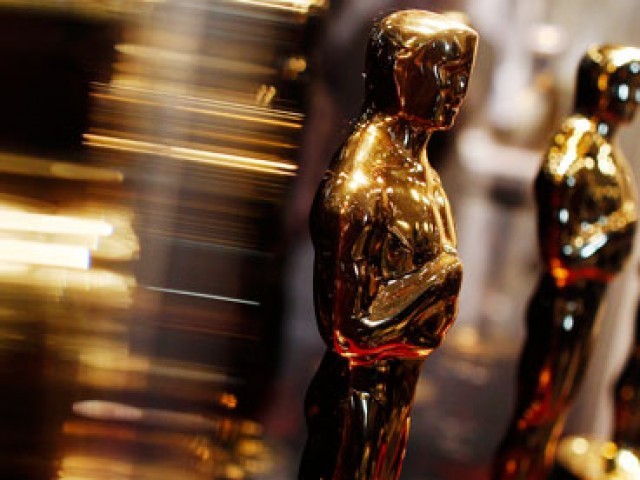 When we talk about the Oscars, we mean good, quality films. During the previous year, we have seen some of the best cinema ever made. Topics that had not been dared to be produced before have admirably been made in recent works on the celluloid. Some movies provide great entertainment while others create such an intimate bond with the audience that they almost blur their vision of reality. This year's nominations have both these types covered, which makes me all the more excited about them. Earlier this year, we witnessed many substantial award ceremonies. But the Academy Awards (Oscars) are yet to ...
Read Full Post
Three months ago, Barkhad Abdi's dreams came true when his first Hollywood movie hit the cinemas and popularity and fortune placed the debutant in the spotlight. With fame banging on his door, Abdi escalated from being a mere limo driver in Minnesota to becoming an Oscar-nominated actor. To understand his climb to success, one needs to reel back a little and revisit a few events. Barkhad Abdi in a still taken from the movie Captain Philips. About two years back, Abdi was selected from an open casting call in Minneapolis, to co-star with Tom Hanks in the Sony Pictures piracy ...
Read Full Post