When I reviewed Mahira Khan's last film, Verna, which according to me, had some next level blunders in terms of both content and performance, I was told,  "Whether you accept it or not, Mahira is a superstar of the Pakistani film industry; it doesn't matter if her films don't do very well at the box office, she's a crowd-puller." Today, when her film Superstar is all set to release and she's playing the titular character in the film, these lines resonate in my mind. Will Mahira be able to showcase that zing and spark which Ehteshamuddin's film Superstar requires? Will Bilal Ashraf be able ...
Read Full Post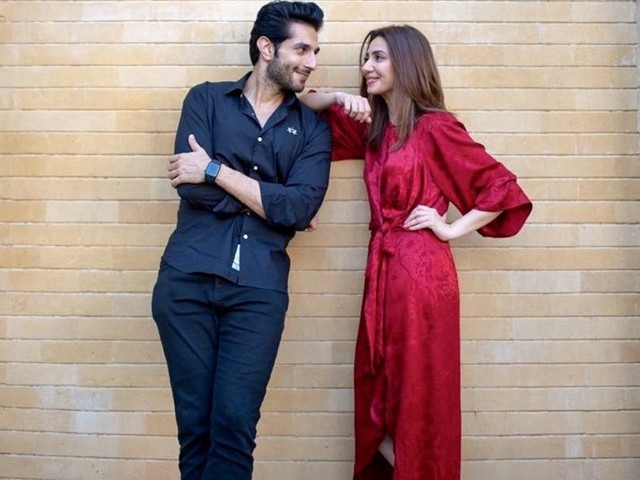 With Eid just round the corner, Pakistani films are all set to entertain you over the long weekend and earn big at the box office. Superstar is one such movie which people haven't been able to stop talking about.  I managed to catch the lead pair of the film for a quick chat, which included the queen of Pakistani cinema, Mahira Khan, and the six-pack hunk, Bilal Ashraf. They both shared some interesting facts about the film along with details of the hard work they invested in the entire process of completing this film, the concept of which started three to four years ...
Read Full Post
Patriotic films have managed to do well at the box office of late. Most recently, Parwaaz Hai Junoon came out last year and fared quite well. In fact, some theatres are still playing it, which obviously suggests that audiences are enjoying this genre. The most recent release in this genre is Sherdil, which has been in the limelight for a while now, mainly due to Pak-India tensions and the skyrocketing patriotism experienced by the country over the past month. Sherdil is Azfar Jafri's fourth film after Siyaah, Janaan and Parchi. The film is written by Nomaan Khan and features Mikaal Zulfiqar, ...
Read Full Post
Azfar Jafri is one of those Pakistani directors who seems to love experimenting. He started with Siyaah (a horror film), then Janaan (a love story) and then Parchi (a comedy-crime film). All of these films had drastically different genres. Now, Jafri brings us Sherdil, which focuses on yet another genre – an action film focusing on fighting for the sake of the country. The trailer of Sherdil released just last week and is already receiving mixed responses from the viewers. Sherdil is about the lives of people associated with the Pakistan Air Force (PAF). The film features Mikaal Zulfiqar, who is playing the ...
Read Full Post
Pakistan's blooming film industry has branched itself out with multiple genres; from the family drama in Janaan by Azfar Jafri and Imran Raza Kazmi, to Shoaib Mansoor's social drama in Verna. However, it goes without saying that our film industry has also given audiences a string of comedy films that left us in a fit of laughter! To name a few of the star-studded hits filmmakers graced us with, we've had Na Maloom Afraad and its sequel, along with Karachi Se Lahore, Jawaani Phir Nahi Aani, Actor In Law, and most recently, Parchi. Directed by Meenu Gaur and Farjad Nabi, 7 Din Mohabbat In has been the talk of ...
Read Full Post
Five of the most talented actors, Ahmed Ali Akbar, Hareem Farooq, Shafqat Khan, Usman Mukhtar and Ali Rehman Khan, star in the upcoming feature film Parchi. Good-looking, well-groomed and polished – to varying degrees, these actors are show business professionals. Hence, they understand the difference between acting and modelling and rely, almost exclusively, on their histrionic abilities when working as actors. Films and television shows are vastly different from fashion shoots and commercials. They rarely need good looks, clothes, jewellery and accessories. And they certainly do not require affectation, artifice and fake accents. Not everyone in the cast needs to have flawless ...
Read Full Post
I still remember when I was first introduced to The Mindy Project by a friend while sitting in her apartment in DC back in 2014. We started binge-watching it for a few nights after dinner during my brief stay with her. When I returned to my internship in Vancouver, I heard one of my colleagues (an Indian-Canadian woman) raving about it. Mindy Kaling is undoubtedly a talented lady and the show has been quite popular – on a separate note, there was something about it that made all the brown girls go crazy. They finally got to see a brown woman in ...
Read Full Post